Event Information
Performers
Location
Pearl Street Warehouse
33 Pearl St SW
Washington, DC 20024
About this Event
This show is G.A.
Seating is first come first serve.
Tables are meant to be shared.
"Take this band seriously, or miss hearing what vital guitar rock sounds like in 2016." – Consequence of Sound
People's Blues of Richmond (or PBR as they are affectionately referred to by their fans) is one of those rare three-pieces that somehow conjures the sonic power and visual intensity of a thunderstorm. Think Jimi Hendrix Experience meets MC5. They take psychedelic blues rock to a different level with a lyrical element seldom found in the genre. Think Bob Dylan writing lyrics for Black Sabbath songs. It's hard to imagine until it's right in your face. Then it's hard to forget.
Their 2016 12-song release "Quit or Die" showcased a travel-hardened band at a crossroads. With drugs taking their inevitable toll on three young men on an endless search for a good time, this trio had a choice to make and "Quit or Die" is a declaration of their purpose as artists above all else. They received praise from Relix, Paste, Guitar World, AfroPunk, and many others as 3/4 of the album was released as critically acclaimed singles and the tour schedule filled up quickly.
In the two years since, they've found themselves opening for Gregg Allman, ZZ Top, Nathaniel Rateliff & The Night Sweats, The Revivalists, and Papadosio and playing venues like Red Rocks, 3 sets at Electric Forest, 2 appearances at Lockn, The Brooklyn Bowl, The National, and The Norva.
Before "Quit or Die", PBR had a cult following built around their album "Good Time Suicide". It was a big, dark, manic sounding album full of in-your-face riffs and gut-wrenching song writing. It was followed shortly thereafter by the trio heading to Valdosta, GA to meet and record with Mark Neill (who recorded one of their favorite albums, 'Brothers' by The Black Keys). They did two songs with Mark and learned a lot about recording that they put to use when they returned home to Richmond to record 'Quit or Die'.
They are currently working on their next album release and touring constantly so keep an eye and an ear out for when the storm rolls through and don't miss the wildest show on wheels when it comes to your town!
Official Website http://www.peoplesblues.com/
Elizabeth II is a dynamic and punchy rock and roll band from Washington DC. With an eclectic Stevie Nicks nostalgia blended with a new age youthful edge, Elizabeth II combines thunderous and gravely vocals with bluesy guitar riffs driven by pulsating rhythms.
Beth Cannon of Elizabeth II is a rising guitar force in the local DC music scene. Pairing bluesy BB King styled licks along with the Contemporary solo styles of Steve Vai, She's earned praise from world class guitarists like Slash, Nick Johnston and Kevin Thrasher (Escape the Fate). Her original songs and covers are driven by her powerful bluesy vocals backed by her exquisite rhythm and leads.
https://www.elizabethiimusic.com
https://www.facebook.com/ElizabethiiMusic/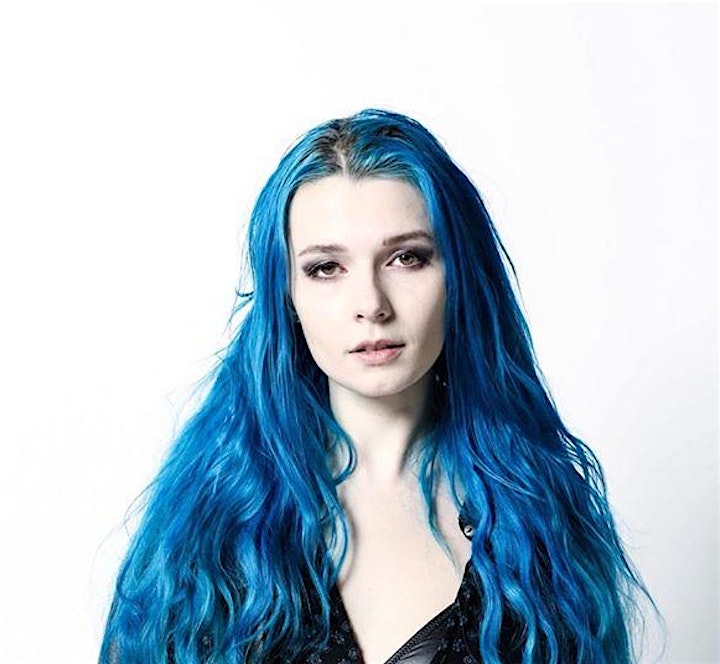 Performers
Date and Time
Location
Pearl Street Warehouse
33 Pearl St SW
Washington, DC 20024