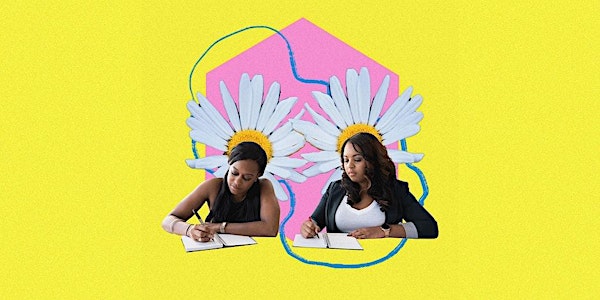 People Pleaser Syndrome - Round Table with Rhonda Ross
When People Pleasing Gets Out of Hand
Date and time
Monday, June 5 · 10 - 11:30am PDT
About this event
1 hour 30 minutes

Mobile eTicket
On the surface, People Pleasing looks like a smart business choice. It seems like a great way to provide excellent service, but really it stems from limiting beliefs that can actually have adevastating effect on your business and your life.
While being kind, agreeable, empathetic and helpful are all positive traits, an overactive desire for external validation and putting the needs of others before your own (often at the expense of your own well-being and personal growth) leads to stress, burnout, feelings of depression, anxiousness, overwhelm, and resentment.
Since this behavior can stem from a variety of underlying motivations (such as a fear of rejection, a desire for approval, or a sense of obligation or duty to others) this presentation will delve into the concept of what People Pleasing Syndrome is, how to understand the difference between goodwill and People Pleasing, and how to identify People Pleasing behaviors.
In this interactive workshop, participants will have the opportunity to ask questions, apply strategies to their specific struggles in real-time, and learn how to practice accessing their personal power to achieve goals without sacrificing their own needs and desires.
Key learning outcomes:
Understand how to distinguish the difference between excellent customer service and People Pleasing Syndrome.
Gain knowledge to identify their own People Pleasing Syndrome tendencies and triggers.
Learn strategies to build self-awareness practices that will help them prioritize their own needs, desires and goals.
Apply tools to break free from People Pleasing Syndrome and access their own personal power.
Rhonda Ross is an Emmy-nominated actress, Grammy-nominated songwriter, Motivational Singer, Thought Power Practitioner, and the Founder of Happy Toolbox self-empowerment courses. As the only child between Diana Ross and Motown Founder, Berry Gordy, Rhonda is quick to acknowledge the luck she was born into, yet partly as a result of comparing herself to the world-changing talents of her parents, she painfully struggled with Failure, Imposter and People Pleaser Syndromes. It took her years of study to finally build tools like SONGTRATM that help her transform her limiting beliefs so she can access and harness her own personal power to feel fulfilled and live the joy-filled life she wants to live.