About this Event
This event will be a game-changer for you!
How can I make such a bold statement without even knowing you?
Because nothing is more powerful than the relationships you form when you make the decision to invest in your future and attend a conference in person.
Those relationships are the heart of People of Video and why I'm so excited to bring a conference for online video creators to the East Coast.
What can you expect when you attend People of Video:
2 days of expert presentations teaching you how to advance your brand and business through online video
Video Content tips, tricks and strategies across social media including YouTube, Facebook, Twitter, LinkedIn and Instagram
Exclusive product and service offers only available at the conference
Activities designed to support collaboration with your peers
An interactive environment where you can chat with speakers and ask questions
A dedicated quiet space for collaborating with your peers
A fun festive atmosphere with music courtesy of Soundstripe
New relationships and perhaps lifelong friendships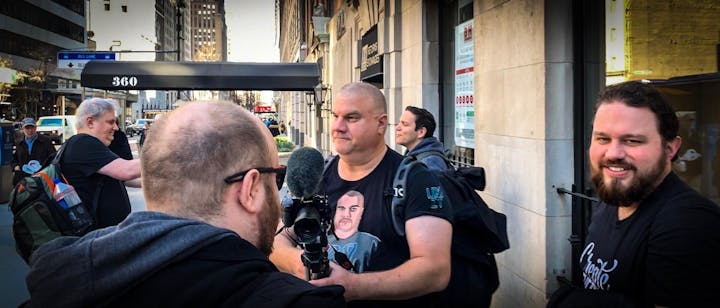 These relationships alone are worth FAR MORE than the price of attending.
Join us in Albany, NY for education, inspiration and collaboration... and a great time with your new friends!
I cant wait to see you there!