People of Purpose (POP) Network: National Launch Event

Tuesday, January 29, 2013 from 6:30 PM to 8:30 PM (EST)
Event Details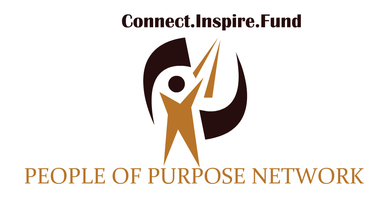 Do you have an idea, program, or product that could benefit your community or local market? Join a dynamic group of people, like you, who see their PURPOSE AS THEIR PRIORITY!
 This event is specifically for serious small business owners, social entrepreneurs and nonprofit leaders who are creating, growing or funding their programs, products or services.  As we kick off the Spectatular 2013, we will celebrate the National Launch of the People of Purpose (POP) Network. POP will unveil their new website, announce the new chapter locations and celebrate the profitable connections made in 2012.     POP's sole objective is to connect and inspire individuals and organizations that lead to greater funding and business opportunities.   The evening will be spent on introductions, education, and points of action for all participants. Pre-registration is required to join this group. Each attendee will receive a survey to help facilitate productive networking and business building activity. 
About POP:
The People of Purpose (POP) Networking group was founded in 2003 for individuals who see purpose as their priority.  We connect people who own or are interested in owning a business or organization with a social mission. We seek to facilitate mutually beneficial, longstanding business relationships that lead to funding and  increased impact.  Anyone who desires to be inspired to create socially conscious business and nonprofit opportunities should join us at our  Atlanta Events.
Organizer
Quinetha Frasier
www.about.me/quinethafrasier