Description
Hi friends,
After years of research, writing, and editing, I have finally launched my book! This book People Mastery for Sales is based on the program I've been running for almost 3 years.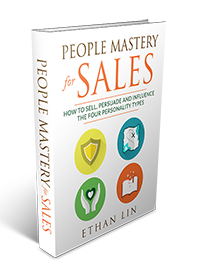 This book will teach you how to:
1. Discover the four different types of prospects and clients you'll deal with. Instead of focusing on techniques, scripts or phrases, work on connecting with these four types of prospects at a deep level!
2. Profile anyone by observing their behaviors in under 5 minutes. This profiling system has been used by hundreds of salespeople with high effectiveness!
3. Close every sale quickly and turn prospects into long term paying clients!
I hope to show you a clear strategy of how this method can increase your sales by up to 300%. Many of my students have achieved it and I'm hoping you'll be the next person.

Even if you're not in sales, this book can transform your business! One of my students used the principles in this book to hire the right talent and her company has been growing at a frightening pace because of it!
BOOK LAUNCH SPECIAL
I have some special offers to give during the book launch itself too. I hope that you will make the time to be here!
Even though the event is free, please do register as we are expecting quite a crowd and we hope to make sure everyone is well taken care of!
Book Your Seat Now!
ABOUT THE AUTHOR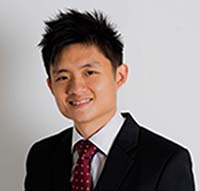 At 33 years old, Ethan Lin is a dynamic speaker, author and trainer of 8 years on leadership, teambuilding and the applications of personality types. He is a certified MBTI® Practitioner, trained and accredited by CPP Asia Pacific Pte Ltd.
Ethan runs several workshops including team-building workshops, sales training and leadership development. He enjoys the positive energy that results from individuals understanding themselves better and embracing their differences in work and in life.
He owns and runs the web portal www.personality-central.com and has written over 300 original articles on personality types and its applications in team building, leadership, communication and personal development. The web portal currently sees 100,000 unique visitors a month and is one of the top sites on personality types globally.
He has also authored four eBooks, "Building Successful Relationships with Personality Type", "The 16 Personality Type Career Reports", "Everyday Leadership" and "How to Become a Leader that People Follow", all of which sold on his websites.
He has been featured on:

His clientele includes:

Date and Time
Location
TKP Conference Center (Cecil Street)
137 Cecil Street
#03-01
Singapore, 069537
Singapore