About this Event
Are you curious about Agile, but everything you find is related to technology?
Come learn Agile Mindset, Scrum and Kanban and what is the applicability of non-technological areas and professionals! Namely Operations Management, Human Resources, Marketing, Design or Finance.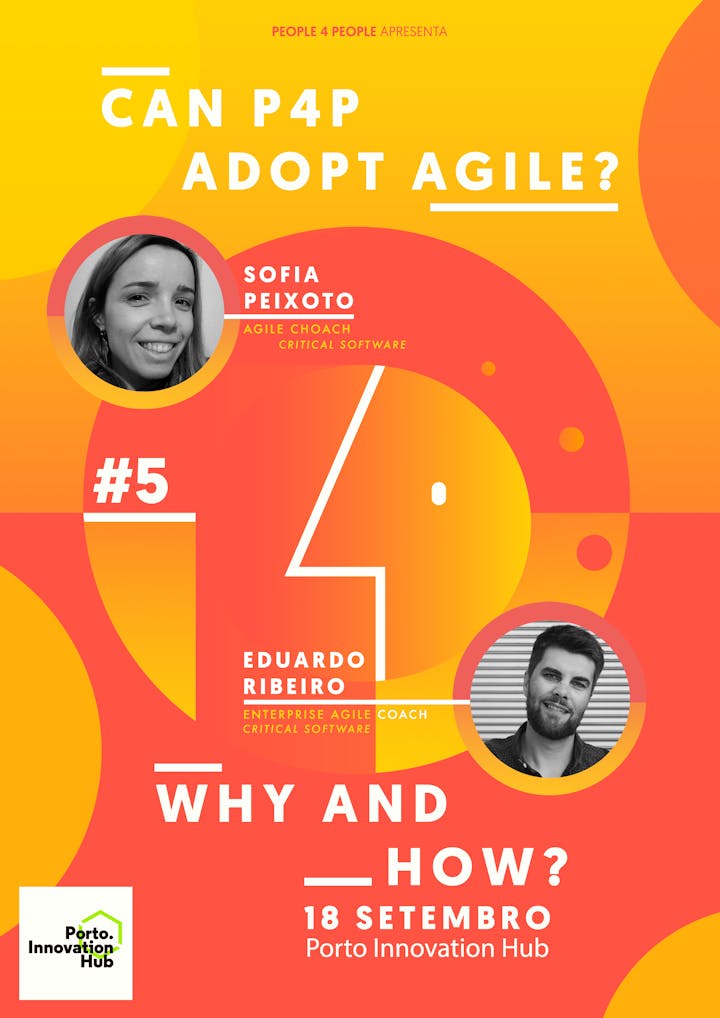 Eduardo Ribeiro
Eduardo Ribeiro is passionate about helping people, teams, and organizations fostering a culture of continuous improvement where experimentation and change embracement becomes part of their DNA.
For over the last 24 years, his career has been around technology. The journey started in software development and later on led him to the discovery of Agile. He became fascinated by people's curiosity when it comes to experimenting and finding new ways of doing things. Eduardo career path and diversity of roles provided him with a unique perspective, opportunity to learn and understand all areas of software development lifecycle.
Currently, he is Enterprise Agile Coach at Critical Software and previously was leader of the International Continuous Improvement Team from Paddy Power Betfair. His team's mission is to keep improving and growing high-performing teams, as well as improve the way of working and performance throughout the entire organization (Leadership to Scrum/Kanban Teams). To achieve this, he focus on coaching, mentoring and training both teams and individuals. Nevertheless, his mission iss to keep cultivating and improving the culture of continuous improvement.
In addition, he is the author of Beyond Lean Agile Blog, Co-Founder of Lean Coffee Portugal Community, Founder of Agile Online Community and Co-Founder & Director of Startup Grind Porto.
Sofia Peixoto
Sofia Peixoto started her career as a Developer. After a decade of programming she discovered a new source of happiness - Agile. Her motivation for change was people and interactions, sounds familiar? That's because it's on the first Agile value.
Sofia is currently Agile Coach at Critical Software, helping Human Resources on their Agile transformation.
Sofia is a great listener who puts people at ease with her humbleness and empathy.
Her goal in life is to keep growing as a person and help others do so themselves.
When not at work she loves yoga and every activity that might help her on her journey.