The People Empowered Through Applied Coaching (PEAC) Public Program inclusive of SWAG Training Kit and a 1-month online learning!
About this event
In the 21st century, post-pandemic expectations of what is required of a leader has changed significantly. Expected to be the only one providing direction, now they must be empathetic, delegate effectively, coach and ultimately empower their talents to become a better version of themselves.
PEAC public program, People Empowered Through Applied Coaching, is uniquely designed to help leaders translate the coaching approach into daily operational settings. This program is different where it does not desire to make leaders become actual coaches, but assist them in identifying practical operational scenarios, where the coaching techniques can be applied.
PEAC has been lauded to be one of the most practical programs that has significantly changed the effectiveness of people managers. Not only does it empower people, it inadvertently improves daily operations and to give birth to a more empowered corporate workforce!
DETAILS:
Date: 25 October 2021 - 28 October 2021
Time: 2.00 pm - 5.30 pm (GMT+8)
4 x 4 hrs Virtual Modules
Inclusive of Training SWAG Kit and 1-month online learning
Want to empower a Coaching Culture? Join and REGISTER NOW!
PEAC Brochure!
Introducing The People Empowered through Applied Coaching!
Watch the video below to know more about the PEAC public program.
Training SWAG Kit!
This PEAC SWAG Kit is designed to enhance your learning experience; we believe that if you can see it, touch it and feel it, then you can begin to act upon it.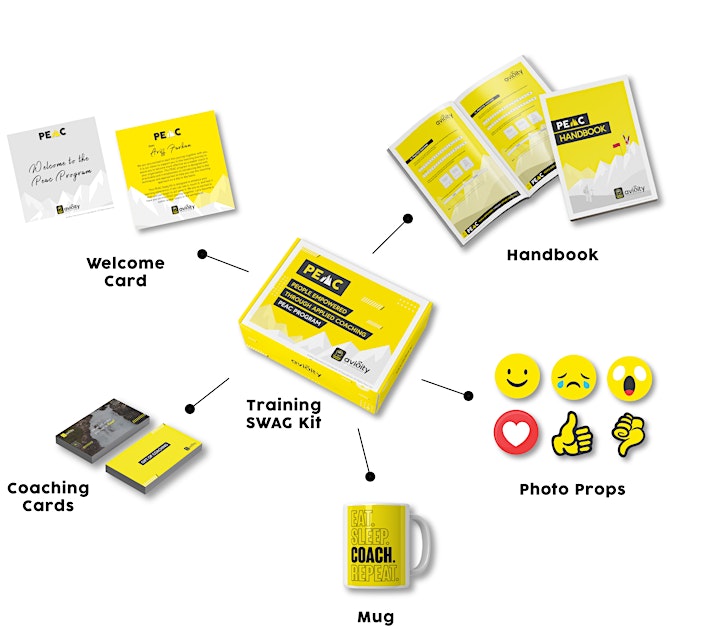 Verified e-Badge
Participants will receive the Verified e-Badge upon full completion of the training.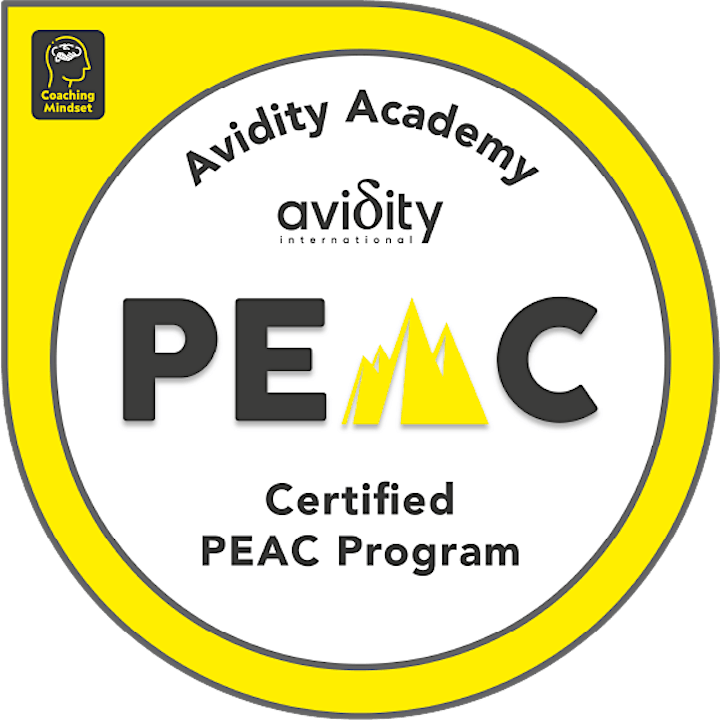 Organizer of People Empowered Through Applied Coaching (PEAC) Public Program
Avidity International is a boutique consulting firm, specializing in helping corporate organizations to improve leadership capabilities through consulting services, psychometric assessment tools, learning interventions and executive coaching.
Recipient of the Silver Award at the HR Vendor of the Year 2019 for Best Executive Coaching Provider, Avidity is a proud advocate for positive, sustainable and self-driven positive change amongst leaders.