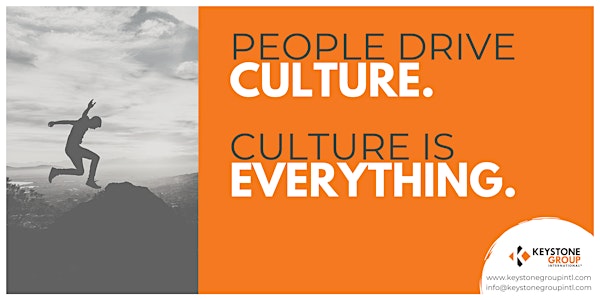 People Drive Culture. Culture is Everything.
Join us for monthly dialog around actionable best practices for strengthening organizational culture.
About this event
Creating a strong culture in your business is a critical factor to success. It's the solution to how you create a competitive advantage that retains talent and drives results. Invest in your culture now or pay for it later.
This month, Chelsey Paulson, Chief Strategy Officer at Keystone Group, will be joined by Addie Graham-Kramer, Founder + CEO of The Event Company of Sioux Falls. Addie will be sharing about what she is doing to consciously build a great internal culture, and how they are ensuring that comes through in every event they put on.
8:15-8:30 - Networking
8:30-9:30 - Event