PEO Windsor-Essex AGM & License Presentation Ceremony 2019
Description
The PEO Windsor-Essex Chapter Board invites the membership to join them at 6:00pm on Wednesday, March 20, 2019 at the Caboto Club in Windsor, for the Annual General Meeting (AGM) and licence presentation ceremony. PEO President-Elect Nancy Hill, P.Eng. will be in attendance to provide greetings from PEO head office.
The AGM will also include elections for the 2019 Board and a guest speaker presentation on autonomous vehicles. A meal will be provided at a cost of C$30 to P.Eng/ Employed EIT/Retiree/Spouse and C$16.93 to unemployed EIT/ Students registered in an engineering program at University of Windsor (ID required upon entry). NOTE: It is not mandatory to purchase a meal to attend the business portion of the meeting. But we ask that you preregister as an attendee of the "Business Meeting Only" through Eventbrite at no fee, to allow the Nominations subcommittee time to properly review and establish voting eligibility of all members. If you elect to not partake in the meal, please plan to arrive after 7:30pm, to allow the other attendees time to finish their meals.
Also, notice is given to the membership that an amendment to the Chapter by-laws will be considered at the Annual General Meeting regarding the overall structure of the Chapter Board.
Please join us for an informative conversation with our keynote speaker, Jon Demerly, Product Area Owner for autonomous driving at Zenuity on the topic:
"Autonomous Driving: Challenges and Approaches to Make It Real":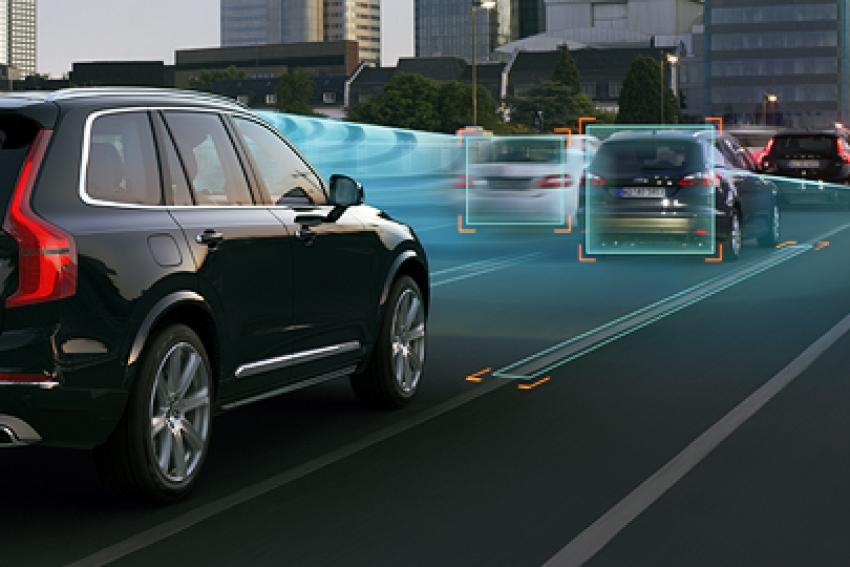 Autonomous vehicles will be a reality for us very soon. They promise improved occupant safety by significantly reducing vehicle crashes, as well as allowing passengers increased time for productivity. With an abundance of sensors and computation in place, the potential exists not just to replicate human input in real time, but to even exceed it. To achieve this, designers are taking into consideration the latest advancements in artificial intelligence (AI), combining this with more traditional methods to achieve both comfort and safety. This requires pushing the boundaries of hardware, software, and safety analysis. While many automobile manufacturers are already integrating some forms of autonomous aid in their vehicles, there is no doubt that fully autonomous vehicles will become the new standard, possibly within the next 10 years.
However, navigating the technical, societal, legal and regulatory issues involved in shaping a driverless world will involve many conversations to be held with our fellow professionals. Questions relating to safety, ethics and security must be resolved while the present driverless technology progresses. It is predicted that through widespread adoption of autonomous vehicle use, vehicle crash reduction may be as high as 90%. This will be revolutionary for consumers of vehicles and bring significant benefit to society, while having a significant impact on many industries such as insurance companies, vehicle equipment manufacturers, and emergency service providers. But what and when is the best way to bring these benefits to the consumer given the limits in maturity of this technology in the early days of adoption? And how do we balance the benefits to society against the legal risks to those producing it?
For questions and inquiries please contact: Chapter Chair: Asif Khan, P.Eng. at asif@peowindsoressex.ca or (313) 378-8117
BUFFET MENU – PEO Windsor-Essex AGM:
RELISH TRAY,
PENNE WITH MEAT SAUCE (HALAL),
ROAST CHICKEN (HALAL),
ITALIAN SAUSAGES,
ROAST BEEF (HALAL),
BABY CARROTS,
ROAST POTATOES,
TOSSED SALAD,
BREAD AND BUTTER,
ITALIAN PASTRY (MIXED VARIETY)
COFFEE AND TEA
Please inform us of any dietary requirements by emailing at: danc@uwindsor.ca