Experience the region's largest, most powerful conference focused on continuous improvement and organizational excellence!
About this event
Live -- In-Person and Online Hybrid Event!
Hosted in partnership with Wisconsin Center for Performance Excellence. Early Bird through August 15 midnight CT!
Limited in-person capacity, so register today!
This year's conference theme is Back to the Future: Innovating Today; Imagining Tomorrow. Times have been tough. But leaders, teams, organizations, and communities are ready to move forward -- to build upon the resilience we've acquired the last year or so; to improve, grow, and thrive again; to innovate and reimagine a better tomorrow!
So invest in yourself, your team, and your organization! Three reasons to attend PENworks 2021:
It's an an affordable, high value professional development event, packed with insights, tools, best practices to help you navigate today's challenges and to begin to position for improvement, innovation, and future growth.
It's a hybrid event! For those who are eager to return to an in-person conference, with all the energy, networking and relationship building, we're ready for you! For those who prefer to consume high power content online without the expense or hassles of travel, we're hear for you too -- you can conveniently participate from your home, your office, or anywhere! And you can switch at a later date, as circumstances or your preference changes (but limited in-person seating available, so register today!).
It's being recorded, so regardless if you participate in-person or online, you'll have access to all proceedings after the conference: you can view ALL sessions, not just the one you pick to see live. Or watch one a few times to catch more insights. Now PENworks has a shelf-life!

More information -- theme, keynotes, breakouts, other features -- announced very soon.
Conference features 9 keynotes, 20+ breakout speakers, networking sessions, and more! Final program announced soon. Details: https://www.performanceexcellencenetwork.org/events/penworks-2021.php
Don't miss the high energy, interactive (in person and online) networking and deep learning of PENworks 2021!  Register today!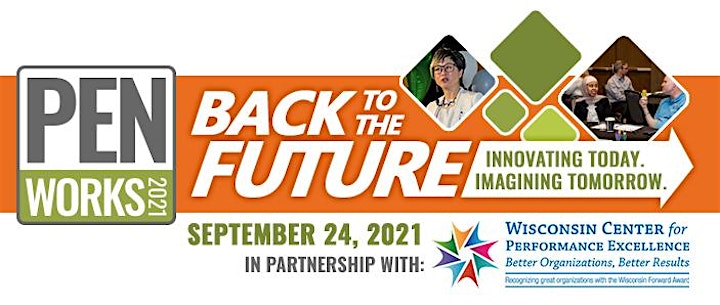 Organizer of PENworks 2021 Conference
Founded in 1987, Performance Excellence Network (Formerly the MN Council for Quality) is a membership based organization comprised of a dynamic network of leaders and professionals committed to advancing performance excellence and enterprise-wide change in their organizations.  PEN builds critical networks, creates connections and helps leaders and professionals navigate through the various pathways and routes in pursuit of performance excellence.