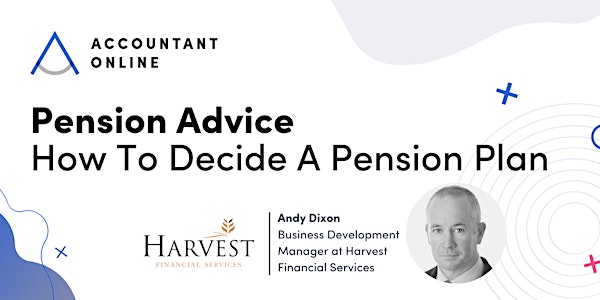 Pension Advice – How To Decide A Pension Plan
Free, live webinar with Andy Dixon of Harvest Financial Services.
About this event
Are you thinking about contributing to a pension through your business but don't know where or how to get started? In this webinar, we go through the key considerations you need to make when deciding a retirement funding strategy, how to decide how much you will invest and how to structure your pension investment portfolio and plan for liquidity.
Register for this event at URL: https://accountantonline.ie/events/pension-advice-pension-plan/