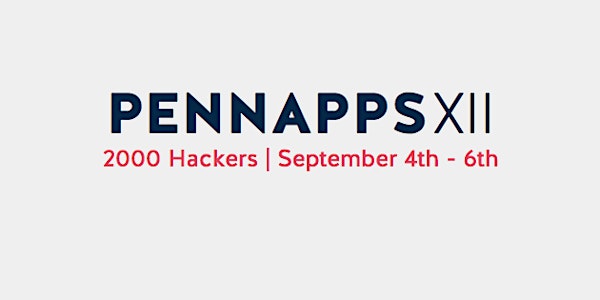 Date and time
Sunday, September 6, 2015 · 10am - 4pm EDT
Location
Wells Fargo Center 3601 South Broad Street Philadelphia, PA 19148
Description
Founded in the fall of 2009, PennApps was the nation's first student-run college hackathon. Since then, it has spurred a revolution in the way engineering students develop and showcase their skills, spawning an entire "league" of hackathons across the nation. In past years, over a thousand students from the U.S. and other countries like Switzerland, Canada, England, and Singapore have converged in Philadelphia for the spring and fall editions of the event for a weekend of creation and discovery. Both beginners and experts alike will work together, learn and compete to become better engineers and work on awesome projects. This year, PennApps is growing to 2000 of the brightest hackers in the world, allowing us to bring even more of the world's best talent under one roof to work together and build amazing things.
The PennApps XII Expo (10 AM - 1 PM) will be a showcase of all the student hacks on the floor of the Wells Fargo Center. You will get the opportunity to watch the incredible innovations first-hand. The PennApps XII Closing Ceremony (2 PM - 4 PM) will be include demos from the Top 10 hacks and the announcement of all the winners. This will be livestreamed as well.
About the organizer
Organized by a group of students at the University of Pennsylvania, PennApps aims to create a definitive experience for all hackathon participants.