Description
The Collegium Institute and the Penn Newman Center invite all alumni, family, and friends to join us for Sunday brunch. Reconnect with old friends and meet new ones; learn about the surprising new movements afoot in the university where the Newman movement first started; and hear remarks from Dr. Christopher Roberts, Collegium's Theologian-in-Residence this past year, on "Literature and the Catholic Imagination." The brunch will immediately follow the 9:30AM Mass celebrated at St. Agatha-St. James Church.
For inquiries, you may contact Elizabeth Feeney at elife@sas.upenn.edu.
---
Dr. Christopher Roberts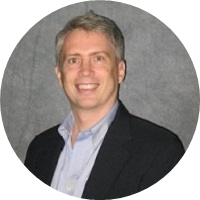 Dr. Roberts is Theologian-in-Residence for the Collegium Institute during academic year, 2016-17. Before coming to the Collegium Institute, Dr. Roberts taught in the Ethics Program at Villanova University and served as the primary editor and writer for the World Meeting of Families Catechism, Love is our Mission: the Family Fully Alive. For several years he was a television journalist at PBS, including time as a reporter for the program Religion & Ethics NewsWeekly. Dr. Roberts is a graduate of Yale (BA, Religious Studies and Environmental Studies), Oxford (MPhil, Christian Ethics) and the University of London (PhD, Theology). When his diaconate training concludes in 2017, he will also receive a further MA in theology from St. Charles Borromeo Seminary here in Philadelphia.