Description
Introducing the Mornington Peninsula's first entrepreneurship and technology festival
On August 11-13 this year, over 150 entrepreneurs, business representatives, and community leaders will assemble on the Mornington Peninsula to discuss challenges, explore opportunities and showcase innovations surrounding the Gig Economy and the Future of Work.
What is PeninsulaHack?
With the aspiration to bring together the Peninsula's most esteemed business professionals, influencers, and innovators, PeninsulaHack provides a platform for participants to conceive, share and prototype ambitious ideas that have the potential to solve significant local and global challenges.
Public workshops and classes will be run in parallel to the Hackathon, as a well as a Business Breakfast designed to introduce entrepreneurship education and cutting edge technology to residents on the Mornington Peninsula.
BUSINESS BREAKFAST
The FMP Business Breakfast Series has been the premiere business event series in the Frankston City and Mornington Peninsula region. Traditionally attracting established members of the local business and political communities, this special occasion breakfast will also be inviting startups, students and community leaders to connect, learn and explore commercial opportunities together.
In this special event to celebrate the launch of PeninsulaHack, the Minister for Small Business, Innovation & Trade the Hon. Phillip Dalidakis will join LaunchVic's CEO, Dr Kate Cornick to discuss future trends in entrepreneurship and the workforce over breakfast and networking.
Hon. Philip Dalidakis - Minister for Small Business, Innovation, and Trade
Dr. Kate Cornick - CEO LaunchVIC
--
OTHER EVENTS
PUBLIC WORKSHOPS
A combination of low-cost and free-to-public workshops and talks will be hosted in parallel to the main Hackathon event and business breakfast, spanning topics such as the Internet of Things, Artificial Intelligence, Augmented Reality, Virtual Reality and the Gig Economy.
HACKATHON
For registration to the Hackathon, please click here
ENABLING THE GIG ECONOMY TO SOLVE UNEMPLOYMENT
Hackathons are increasingly practiced around the world as a means to accelerate the prototyping of innovative ideas. In the Peninsula's first-ever hackathon, teams will be given challenges pertaining to the local jobs situation and be encouraged to look at trends in the Gig Economy and Future of Work to hack solutions to be implemented immediately by local stakeholders.
Teams of up to 4 participants will be required to build a solution to a complex problem in 48 hours and pitch their ideas to a panel of judges, with the winning teams receiving a part of up to $6,000 in funding.
THE SCHEDULE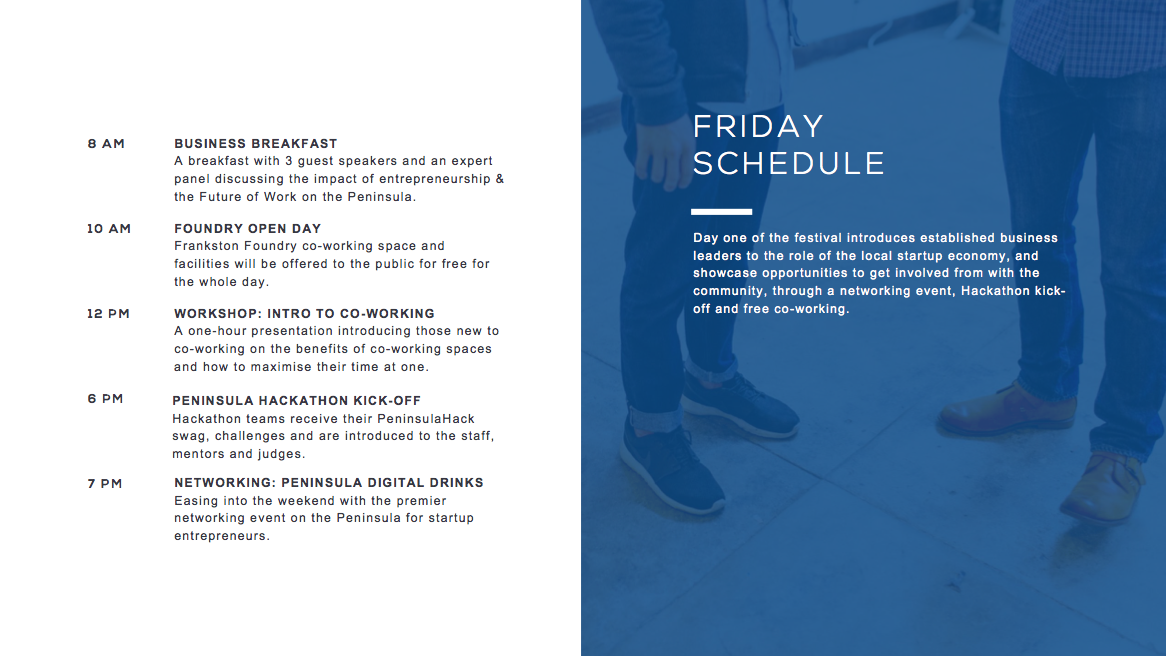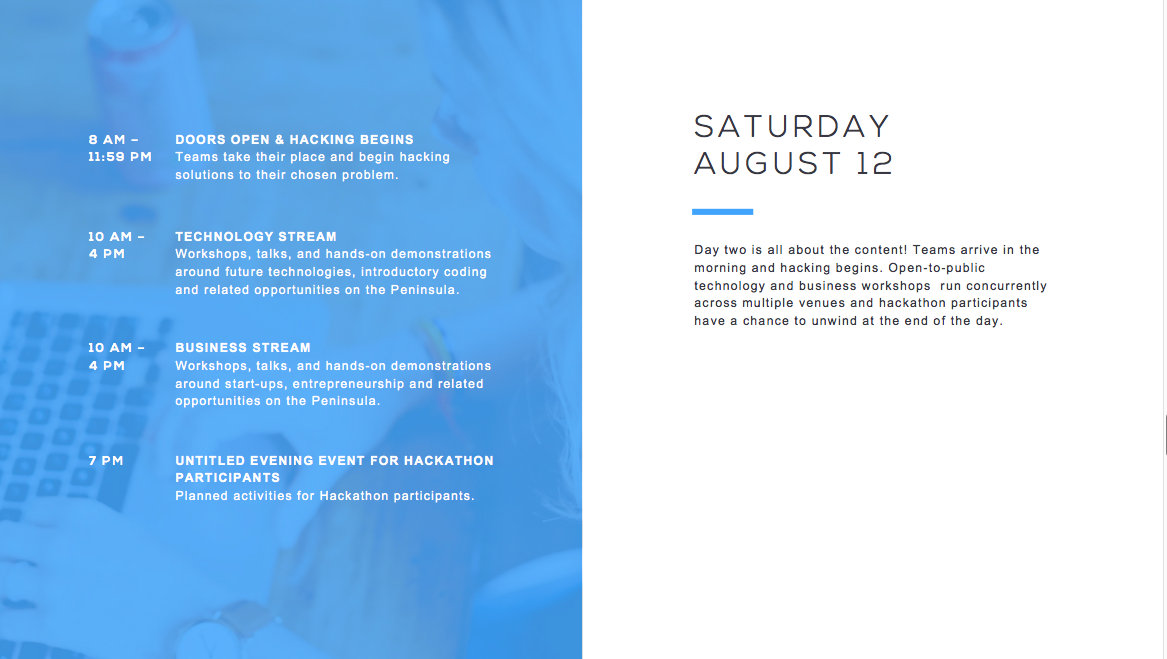 THE VENUE
PeninsulaHack is an initiative that originated out of the Frankston Foundry, a co-working space and technology startup incubator on the fringe of the Mornington Peninsula.
Strategically positioned, the Frankston Foundry sits on the fringe of the Mornington Peninsula, just off Frankston's iconic Wells Street, approximately one hour from the Melbourne CBD.
An entrepreneurial launchpad, the Frankston Foundry connects local entrepreneurs with the primary startup ecosystem, through classes, meetups, and workshops around technology, innovation and entrepreneurship.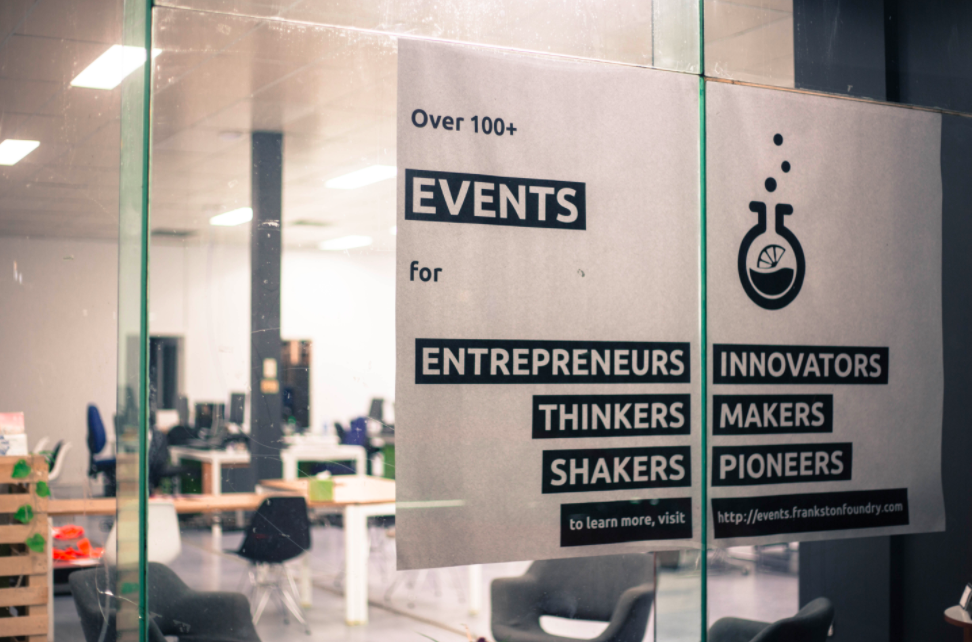 THE SPONSORS
PeninsulaHack has garnered the support of LaunchVic, a State Government initiative with the sole directive for developing the Victorian startup eco-system.
In addition, other confirmed major partners to Peninsula Hack include:
• Monash University
• Frankston City Council
• Frankston Business Network
• Mornington Peninsula Shire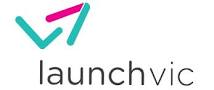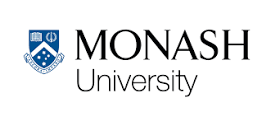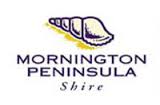 To become a sponsor or contributor to the event - visit www.peninsulahack.com.au