About this Event
Alternative and complementary treatment modalities have significantly increased in popularity in recent years. Slowly but surely, they are becoming incorporated within modern medicine. More and more people are concerned about their health and how to proactively preserve it. The health-promoting effects of low-pulsed electromagnetic fields have been used for over two decades. Thousands of published scientific articles are continuously emerging, which show positive and sometimes even surprising results. The latest generation of Pulsed Electromagnetic Field (PEMF) Systems on the market for home use is capable of significantly promoting vitality, preserving and restoring overall health while maintaining fundamental wellness and general wellbeing.
The Swiss Made iMRS-Systems (= intelligent Magnetic Resonance Stimulation) are one of the most innovative, effective and widely used PEMF devices in the world. They offer simple and effective implementation of wellness and prevention protocols in the comfort of your home. They can also be upgraded with additional options for the application within a clinical environment.
We cordially invite you to learn how to personally benefit from the simple application of PEMF and its numerous positive effects. Also, hear the astonishing results of this marvellous technology directly from current users.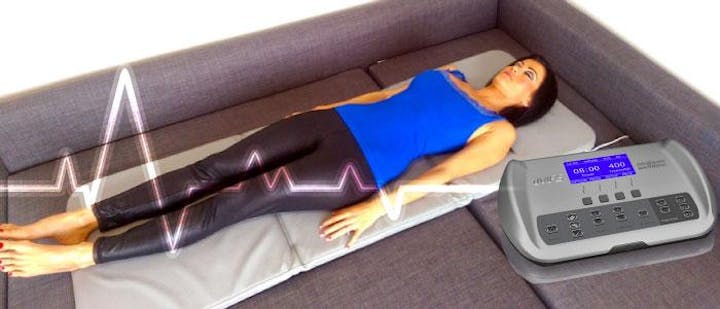 Speaker Profile:
Mr. Wolfgang Jaksch is a German native. He represents Swissbionic Solutions as their CEO and founder and lectures allover the world since more than 20 years. He is Co-Author of several bestseller books about PEMF technology and one of the visionary leaders and inventors in the worldwide development of PEMF. From potential casualty to health, he became the leading provider of PEMF solutions for home use worldwide. Wolfgang Jaksch will enchant you with his very dynamic and captivating speaker style and his ability to translate a complex professional field into simple lay terms!
Agenda
6:45pm - 7:30pm Event Registration & Welcome
7:30pm - 9:00pm PEMF Technology for Home Use - Wolfgang Jaksch
9:00pm - 9:30pm PEMF in Action - True Life Testimonies
Contact Details:
Contact Person (Australia): Gary Murphy. 04-14644120
E-mail: asia@swissbionic.com