Pelvic PT Clinical Skills Boot Camp - Orlando *CEU Course

Saturday, December 10, 2016 at 8:00 AM

-

Sunday, December 11, 2016 at 4:00 PM (EST)
Event Details
Increase your clinical skills and comfort with treating pelvic health patients in a short amount of time!  The course is limited to 20 participants for more hands-on learning!
This is a new and exciting concept for Pelvic Health PTs as part of the Pelvic Guru Mentoring Program!! I've listened to the requests from therapists for years and know what clinical pearls you want to learn. The reviews from our first course in Orlando in 2015 were fantastic. Here's a review of the course and testimonials 
~ Tracy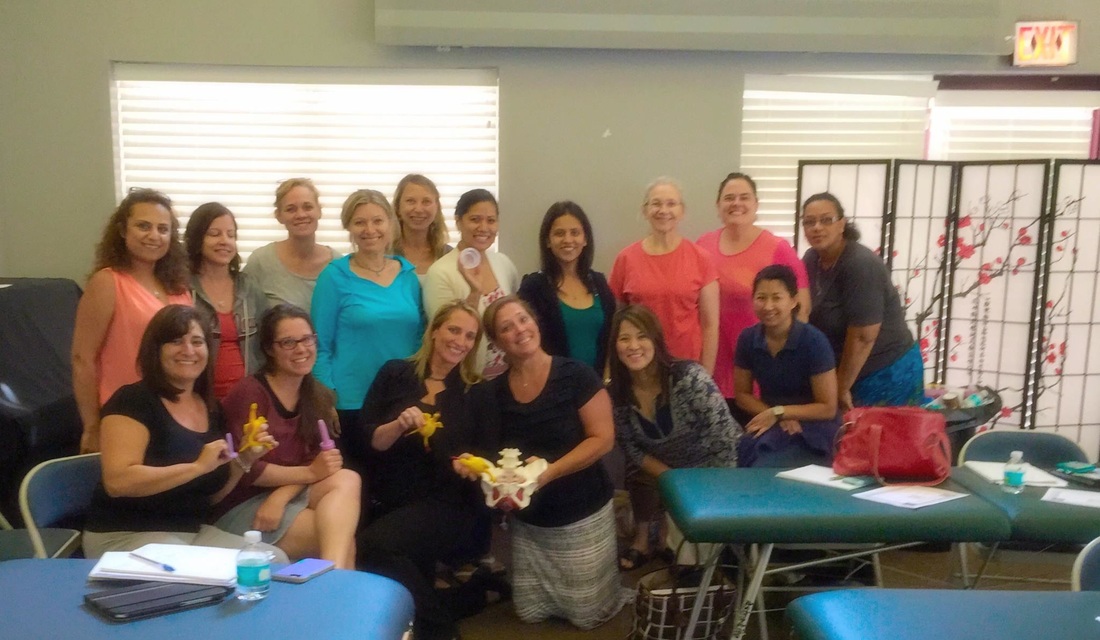 Imagine a course that is geared towards improving your hands-on clinical skills and critical thinking skills. The focus of this course is mastering the basic skills to be able to treat general pelvic health cases - bowel, bladder, and general pelvic pain conditions for women and men. You will gain confidence and have all of your questions answered! This course is ideal for someone who has taken one or a few courses in pelvic health, but still wants more hands on clinical training, ideas, and learning "clinical pearls." As it turns out, both new and experienced therapists have found this course helpful.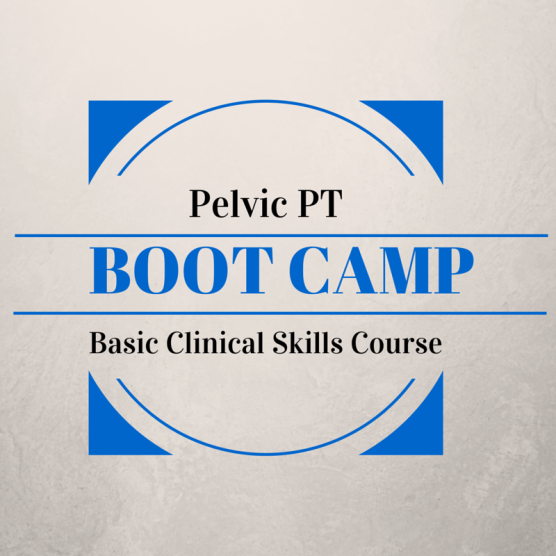 Course Objectives:
Objectives Participant will have the opportunity to:
• Learn (and/or improve current level of) the latest hands-on clinical skills (and how it relates to research) for treating pelvic health conditions for men and women
• Have any individual questions answered that will enhance clinical skill level
• Review and discuss current patients or case studies for learning opportunities and improved patient care immediately.
• Have a low faculty to student ratio of no greater than 7:1
• Experience small group discussions and demonstrations facilitated by faculty members
This course is for you if:
• You have taken at least Pelvic Floor Level 1 and have not had a chance to treat a lot of patients yet AND/OR you realize you want and need more direct mentoring in a learning environment.
• You want to learn clinical pearls that you won't get in the typical didactic courses. You can ask ANY question and be able to apply the information right away.
You want more info about how to position patients, male evaluation and treatment, creating a full plan of care that is comprehensive, and more! (Every attempt is made to have a male model on site for demo of anatomy and clinical pearls)
* MUST be a pelvic health PT or OT. Will consider other professionals after further review. 
Mentor/Faculty Highlights:  

Tracy Sher, MPT, CSCS  
* 15 years of clinical practice in women's health and orthopedics (outpatient hospital and private practice). Owner and Clinical Director of Sher Pelvic Health and Healing, LLC.
*Faculty  for Herman and Wallace Pelvic Health  Rehabilitation Institute  for  4 years, teaching PF1  nationally.
*  International  instructor and creator of  Pudendal Neuralgia and Pelvic Pain Course 
* Speaker  on  wide range of women's health and men's health topics
* Successfully started 2 large hospital-based women's health  programs and a private  practice
* Founder of Pelvic Guru blog and social media resource
*  Sees complex patients  from local area and  from all over the world who seek out her expertise, critical thinking and hands-on skills.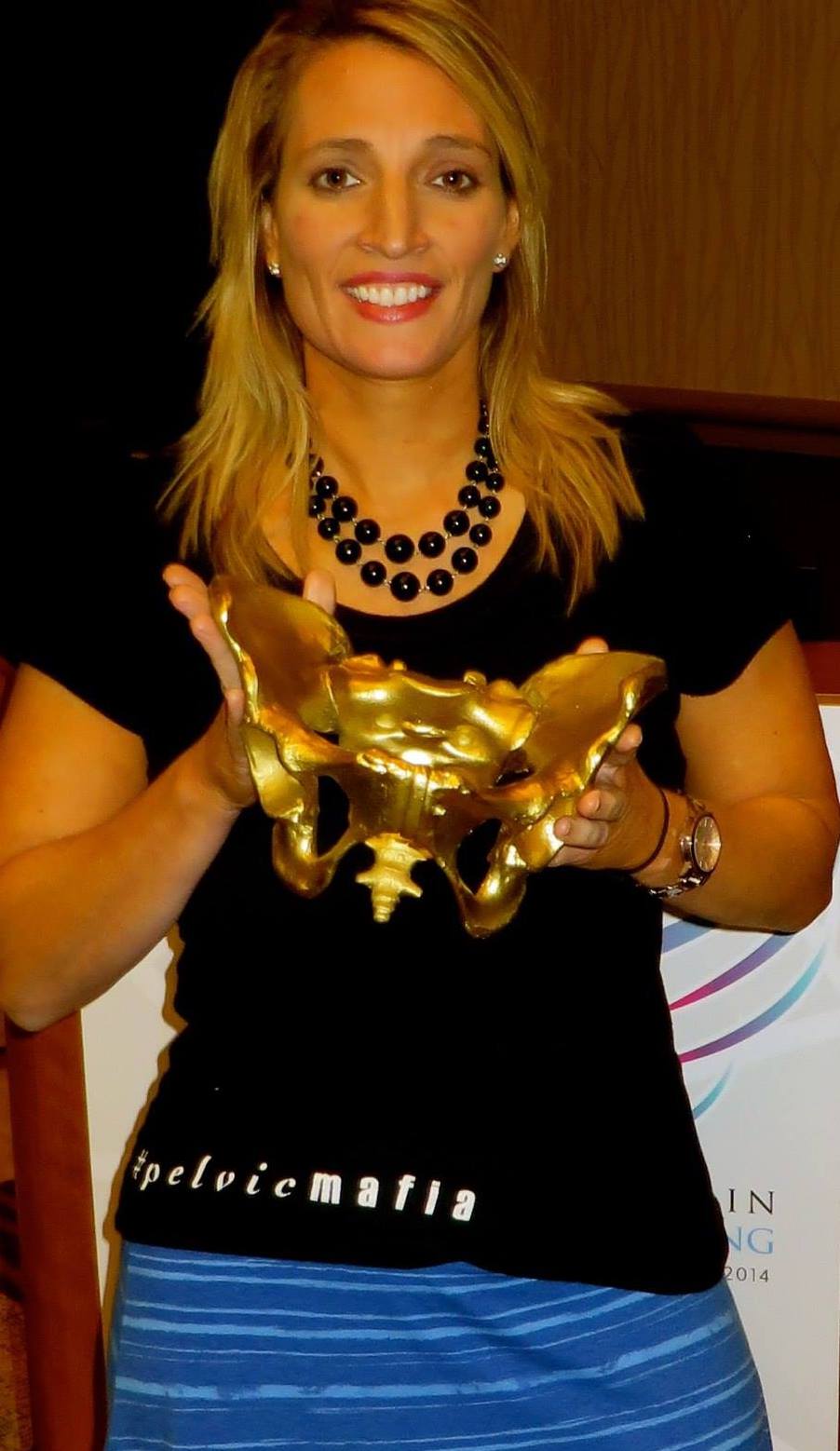 FAQs
What is the refund policy?
Refunds are honored up to 30 days before the course and may be subject to up to a 20% administrative fee. Within 30 days until the course, refunds will not be provided, but can be transferred to another individual or used for a similar course (and additional fees added if other courses are higher in price).
* If the course does not reach a minimum number of students up to 30 days before the course, the course may be cancelled; and a full refund will be provided. 
What are the course hours?
** This is subject to change based on final arrangements and agreements of the course venue. This is the current plan and will likely remain this way
Saturday - Registration at 8:00. Course hours:  8:30 am - 6:00 pm (There will be a 1 hour lunch).
Sunday: Regular course hours 8:00 am -4:00. There's an option to continue to ask individual questions until 4:30.
Will I get CEUs or a certficate?
There will be FL PT/PTA CEUs available. If you are coming in from another state, we can provide you with additional information for CEUs. 
What do you recommend for lodging and travel? 
Closest Airport: Orlando International (MCO)
* Lodging: There are hotels located along the way from the airport to the teaching location and in Winter Park. However, the hotel we typically recommend is the
Sheraton Hotel North Orlando
in Maitland. They offer reasonable rates and it is 7.63 miles (17 min drive) from the teaching location. 
What should I wear and how will labs run?
Wear comfortable course attire. You have the option to participate in labs as a model for partners. We still suggest this so that others have a chance to see many different pelvic floors. However, I wanted to provide an environment where this was not mandatory. We will likely have models on site as case studies (one male and one female). 
Some Pelvic PT  Boot Camp Course Testimonials
"By far, this is the best course I have ever taken since I started as a PT." 

"This course offered me the most relaxed environment I've had the opportunity to experience while learning pelvic floor PT. The global and personalized approach is exactly what I needed to advance my skills and ensure my confidence in order to go forward" 

"Tracy is amazing, approachable, dynamic, intelligent, great teaching of complex material. Passionate about this profession. Rock star!"

"I didn't know quite what to expect with this inaugural Boot Camp  course. After completion, I am so glad to have committed. The clinical pearls Tracy Sher shared with this class are invaluable." 

"Pelvic Floor Boot Camp did exactly what it was supposed to do. Sharpened clinical skills, reinforced that some things I was doing are right, but really opened my eyes to other options for assessment and treatment. I did really feel like all  of my questions were answered by the end of the weekend." 

"Tracy  - your passion for pelvic  health is amazing. Your experience and willingness to share your knowledge is such a gift. Thank you." 

"Tracy puts you at ease because she is fun and meets the students at their level just like she meets her patients at  their level. She makes you realize people need time to heal, it takes time to figure out all the dysfunctions, but she keeps working to reach their goals..."

"makes  the material so much more exciting and less scary. All [instructors] are very approachable, which was refreshing compared to other courses."

"This course truly provided hands on clinical experience. The instructor kept the audience engaged and provided evidence based research." 

"I was able to learn more anatomy internally without the pressure in a structured course - although this had its "own" structure...I never felt rushed." 

"Loved the clinical pearls. Ability to talk, learn from every question, positioning patients in "untraditional" positions and great mentors to ask questions. 

"The instructors were amazing, terrific and awesome." 

Additional  Instructor Comments: 

Tracy -  
"excellent instructor. I never felt rushed and more than willing to share all important and pertinent studies and research that  are out and available. Shared cases and treatment choices on difficult cases."
"Very knowledgable. Very  conscientious   about teaching as much as possible. Loved the treatment ideas! Very  much at ease with treating  fascial pain patients (finally)." 
"Very approachable. Showed techniques well. Explained them  so I could understand." 
"Very easy to learn from, knowledgeable, open and global in approach."
Denver Boot Camp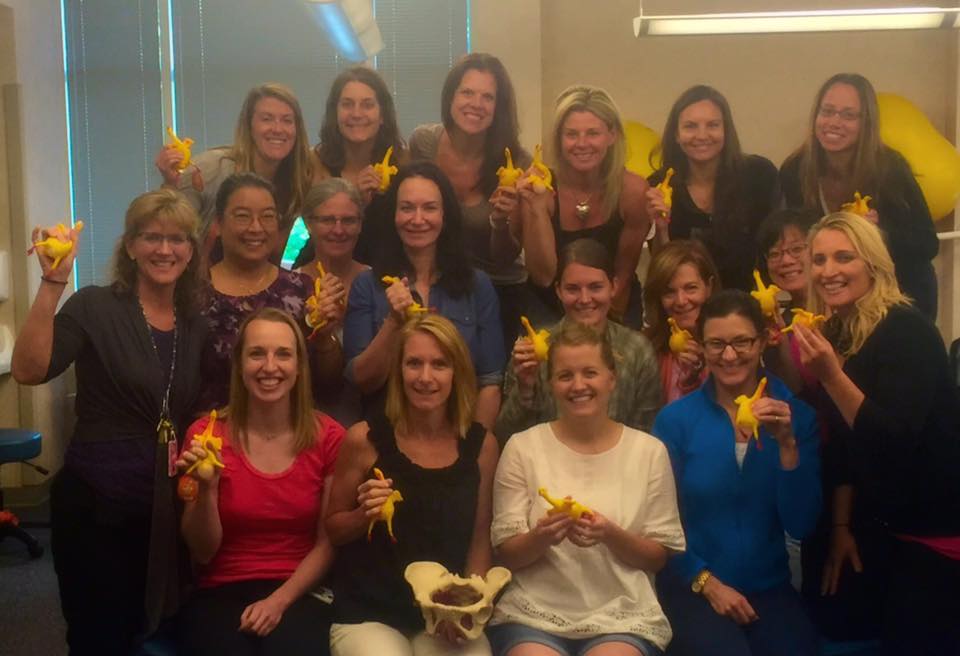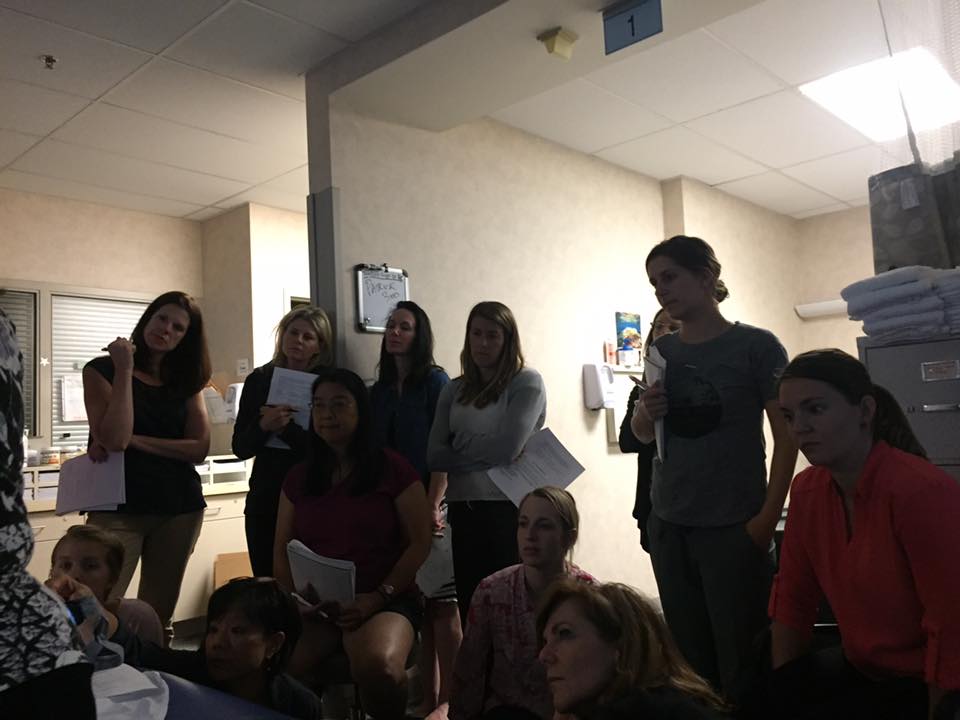 San Diego BC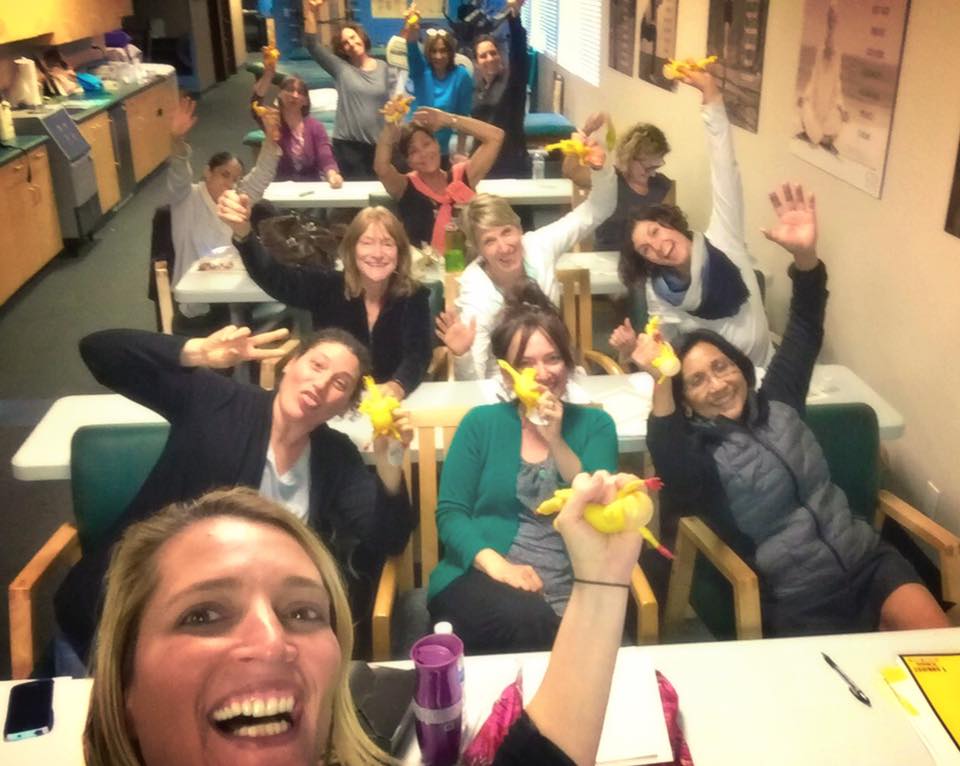 When & Where

Herzing University - Orlando Campus
1865 SR 436
Winter Park, FL 32792


Saturday, December 10, 2016 at 8:00 AM

-

Sunday, December 11, 2016 at 4:00 PM (EST)
Add to my calendar
Organizer
Pelvic Guru Academy and Sher Pelvic Health and Healing, LLC
Thanks for your interest in the Pelvic Guru Academy Courses!
Our main course registration site has moved to the pelvicguru.com website! Check out the courses here: https://pelvicguru.com/professionals/courses/
Pelvic Guru Academy: Educational component of Pelvic Guru and www.pelvicguru.com
Medical Pelvic Experts. Advocacy for – Women's Health, Men's Health, Sexual Health, Orthopedic Pelvis, and more.www.pelvicguru.com
Sher Pelvic Health and Healing: A unique, boutique pelvic health private practice focusing on YOU.
Women's Health. Men's Health. Sexual Health. Orthopedic Pelvic Health. Exercise.
www.pelvicguru.com
Pelvic PT Clinical Skills Boot Camp - Orlando *CEU Course