Pelvic Health Physiotherapy Series - Urinary Incontinence
Join Physiotherapy Katrina as she discusses pelvic health as it pertains to urinary incontinence ~ a condition that affects many people!
About this event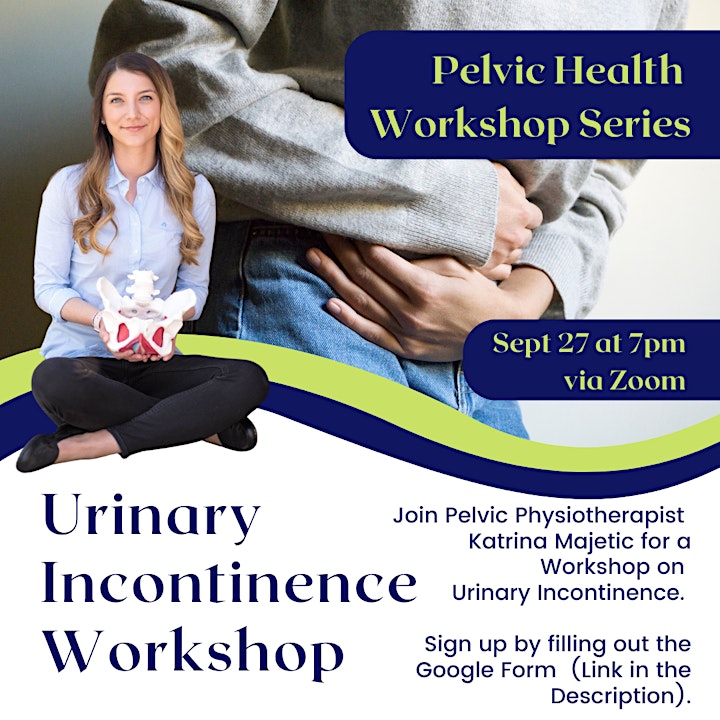 Urinary incontinence affects many people and can have a huge impact on your ability to participate in activities you enjoy. Physiotherapist Katrina will discuss causes, challenges and ways to improve or eliminate urinary incontinence. This seminar has great content and there will be an opportunity to have your questions answered. Participants will also have access to a free 15 minute phone or virtual consultation with Katrina.