Actions and Detail Panel
PELICAN LAKE MOTORCOACH RESORT MOVIE NIGHT
Thu, Jan 26, 2017, 7:00 PM
Description


BY POPULAR DEMAND, MOVIE NIGHT RETURNS TO
PELICAN LAKE MOTORCOACH RESORT !







THURSDAY, JANUARY 26th, 2017
AT 7:00 PM MOVIE NIGHT


FEATURING THE BEST OF
INDEPENDENT
AND FOREIGN FILMS
THIS EVENING'S FEATURED FILM:
"ME BEFORE YOU"
(Comedy/Drama/Romance)
RATING: PG-13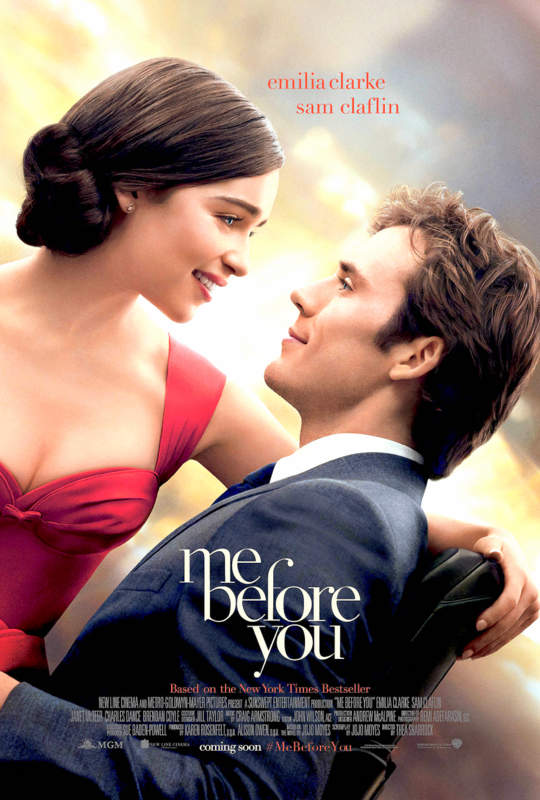 Young and quirky Louisa "Lou" Clark
(Emilia Clarke) moves from one job to
the next to help her family make
ends meet. Her cheerful attitude is
put to the test when she becomes
a caregiver for Will Traynor (Sam Claflin),
a wealthy young banker left paralyzed
from an accident two years earlier.
Will's

cynical outlook starts to change
when Louisa shows him that life is
worth living. As their bond deepens,
their lives and hearts change in ways
neither one could have imagined.
CLICK HERE TO WATCH A PREVIEW:
........................................................................
ENJOY THE MOVIE WITH FRESH
COMPLIMENTARY POPCORN PROVIDED


BRING YOUR OWN BEVERAGE AND
A COMFORTABLE FOLDING CHAIR
THIS EVENT IS FREE FOR RESIDENTS OF
PELICAN LAKE MOTORCOACH RESORT
AND THEIR INVITED GUESTS.


FREE MOVIE
ADMISSION TICKETS AVAILABLE
ON EVENTBRITE BEGINNING
IN OCTOBER 1st, 2016
WOULD YOU LIKE TO
ATTEND THIS FUN EVENT?
(ADMISSION RESTRICTED
TO PELICAN LAKE RESIDENTS
AND THEIR INVITED GUESTS)


PLEASE CLICK ON THE
"TICKETS" OR "REGISTER"
BAR AT THE TOP
AND DOWNLOAD
+ SAVE YOUR
ELECTRONIC TICKETS,
(OR PRINT PAPER
TICKETS IF YOU PREFER)
TO PRESENT AT THE DOOR
OF THE EVENT FOR ADMISSION.


FOR QUESTIONS,
PLEASE CONTACT
MARCELA AT THE
GUEST SERVICES DESK,
(239) 417-1600.




Date and Time
Location
The Clubhouse, Pelican Lake Motorcoach Resort
4555 Southern Breeze Dr
Naples, FL 34114