PELICAN LAKE LADIES' FASHION SHOW: SOLD-OUT
Actions and Detail Panel
PELICAN LAKE LADIES' FASHION SHOW: SOLD-OUT
Wed, Feb 22, 2017, 11:00 AM
Description
THIS EVENT IS NOW
***SOLD OUT***
PHONE MARCELA
(239) 417-1600
FOR WAITLIST




VENDOR SPECIAL BONUS:
ALL FASHION SHOW PURCHASES
NOW OFFER A 15% PELICAN LAKE
RESIDENT DISCOUNT FOR
CASH AND CREDIT CARDS***


ANOTHER EXCITING
PELICAN LAKE
MOTORCOACH RESORT
ANNUAL SPECIAL
EVENT FAVORITE...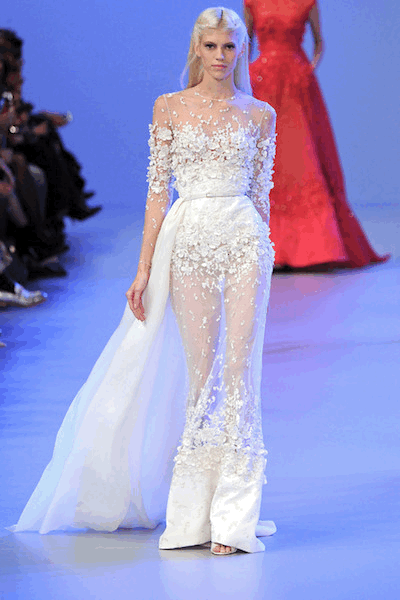 PELICAN LAKE MOTORCOACH RESORT
LADIES' LUNCHEON AND FASHION SHOW
*** NEWLY REVISED DATE***
WEDNESDAY
FEBRUARY 22ND, 2017
11:00 AM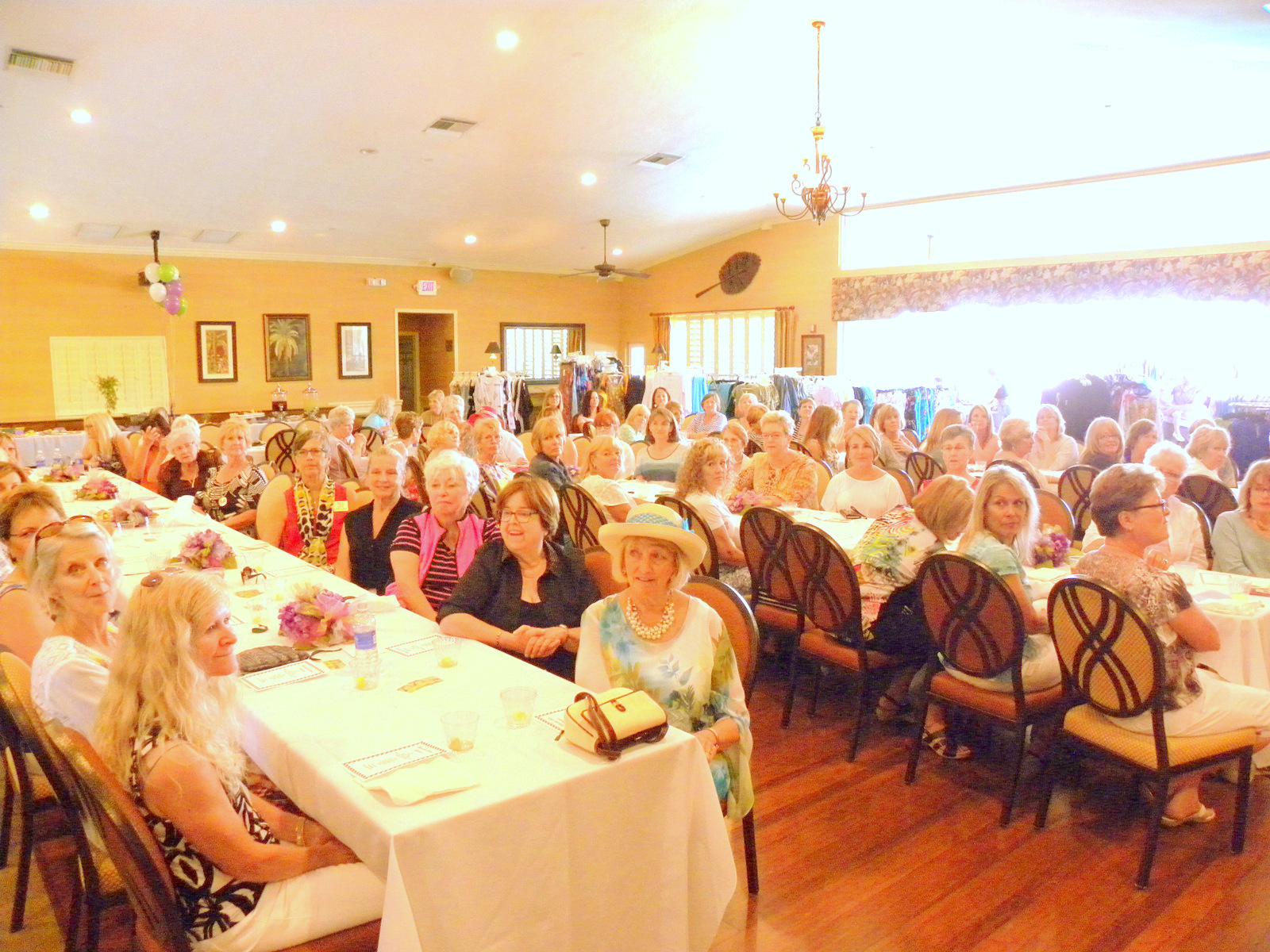 Join In The Fun For An
Afternoon Of Pelican-Style Fashion

***UPDATED:
A NEW-TO-PELICAN LAKE
FASHION HOUSE***
NOW Presented By
REBECCA'S AT THE MERCATO
ELEGANT LADIES FASHION AND ACCESSORIES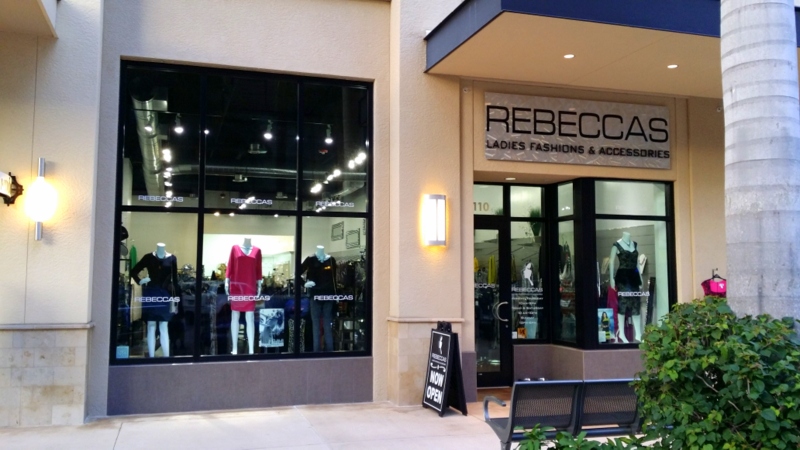 Rebeccas at The Mercato, is a unique and stylish boutique.6
It is well known for their travel friendly clothing that can take you
from day to night. Customers know that by shopping at Rebeccas,
they will not see themselves coming and going.
This one of a kind boutique is very customer-friendly,
and offer complementary amenities such as, special orders,
in-store refreshments, personal shopping services,
fashion shows, and trunk shows.
With designers like Frank Lyman, Alberto Makali, Clara Sun Woo
and more, the possibilities are endless with our sizes 2-16 and XS-XL.
Rebeccas carries a wide variety of jewelry,
handbags and scarves that will match any outfit.
Rebeccas offers the trendiest lines, perfect for the Southwest Florida lifestyle.
Owners, Michael and Rebecca Lapidus, have been in the fashion industry
for over 20 years. Rebecca hand picks each item in the store, knowing it'll be
what her customers are looking for. She is always on the lookout for the newest and
most unique styles that you won't be able to find in the retail stores.
As well as our highly trained staff, who will help you find anything you need.
Rebeccas Ladies Fashions has a very personable and welcoming atmosphere,
along with the most current fashions, which is why
their customers keep coming back for more
.
Our Lovely Pelican Ladies Will Be
Modeling Some Of The
New Season's Latest Designs.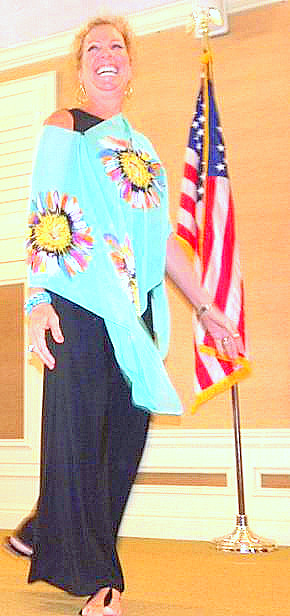 Show Fashions Will Be Available For
Immediate Try-On And Purchase
Following The Show.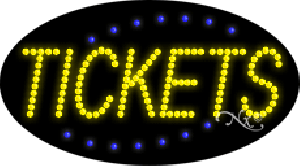 GENERAL ADMISSION
TICKETS NOW
AVAILABLE
FOR SALE HERE:
CLICK GREEN
"TICKETS"
BAR AT TOP
LUNCHEON AND SHOW COST:
$15 PER PERSON
+ TICKET FEE =
$16.82 TOTAL
LIMIT FOUR (4)
TICKETS PER
TRANSACTION.


PLEASE CONTACT MARCELA
AT THE EVENTS DESK
(239) 417-1600
FOR ASSISTANCE.
PLEASE BUY YOUR
TICKETS RIGHT NOW
AS NO TICKETS
WILL BE SOLD
AT THE DOOR
FOR THIS EVENT.


ALL NET PROCEEDS DONATED
TO BENEFIT LOCAL
PET RESCUE...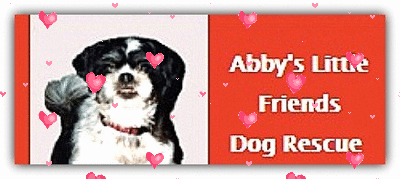 ABBY'S LITTLE FRIENDS DOG RESCUE
Abby's Little Friends Rescue is a
not-for-profi , no-kill organization
that is dedicated to rescuing pets
and giving them a second chance in life.
Comprised exclusively of
dedicated volunteers,
Abby's Little Friends Rescue
is committed to rescuing,
fostering, transporting,
and otherwise coordinating
efforts to help pets in need
find their way to
their forever home.

WOULD YOU LIKE
TO ATTEND THIS FUN EVENT?
(ADMISSION RESTRICTED TO
PELICAN LAKE RESIDENTS
AND THEIR INVITED GUESTS)


PLEASE CLICK ON THE
"TICKETS"
BAR AT THE TOP
AND DOWNLOAD
+ SAVE YOUR
ELECTRONIC TICKETS,
(OR PRINT PAPER
TICKETS IF YOU PREFER)
TO PRESENT AT THE DOOR
OF THE EVENT FOR ADMISSION.


PLEASE PHONE MARCELA
AT THE EVENTS DESK
(239) 417-1600
FOR ANY QUESTIONS.
Date and Time
Location
The Clubhouse, Pelican Lake Motorcoach Res
4555 Southern Breeze Dr
Naples, FL 34114