Event Information
Location
University of the Arts
Dorrance Hamilton Hall
320 South Broad Street
Philadelphia, PA 19102
Description
Celebrate the connections that define who we are and the mission we have embraced for over 150 years – serving the education and workforce needs of individuals, communities, and non-traditional learners.
The event will begin with a reception at 5:30 pm, with the program commencing at 6:30 pm. Hors d'oeuvres and cocktails will be provided as well as ample seating at the venue. The annual presentation of the Peirce College Alumni Association Distinguished Service and Alumni Awards will be made, segueing into "Peirce Talks". Patterned after Ted Talks©, the program will consist of brief, yet powerful and inspiring stories of how forward-thinking education has completely transformed the lives of these Philadelphia student-citizens. At the conclusion of this portion of the program, the reception will continue until ending at 8:30 pm.
To RSVP, or to make a donation to the College, click on the green "Tickets" button on this page.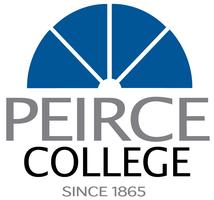 Date and Time
Location
University of the Arts
Dorrance Hamilton Hall
320 South Broad Street
Philadelphia, PA 19102