Peggy Sax, Ph.D. - Reclaiming Community Out of Catastrophe

Saturday, April 13, 2013 from 9:00 AM to 4:30 PM (PDT)
Event Details
Reclaiming Community Out of Catastrophe: Communal Practices That Build on Naturally Sustaining Webs
Peggy Sax, PhD
-       Do you believe that richly engaging in a web of connection can help fortify the will to live, contribute to experiences of personal worth, and strengthen a sense of belonging, place and community? 
-       Can therapeutic practice foster social connectedness not only within the family, but toward restoring a person's sense of community-mindedness, solidarity and purpose?
-       What are "Communal practices," their ethical foundations, and  their possibilities in supporting clients to strengthen their own naturally sustaining webs of connection?
-       How might "reclaiming community" become one of a number of colorful weaves in the tapestry of therapeutic work, exploring possibilities, while carefully protecting confidentiality, and honoring professional codes of ethics? 
Built on ethical foundations of collaboration, relationally responsible practices and choice, "communal" ways of working challenge assumptions about therapy as solely working in individualized ways. Through video, audio, and story-telling, Peggy Sax, PhD will explore therapeutic practices that engage clients who have survived psychological catastrophes -their worst nightmares - in the supportive actions of the communities around them, peer-to-peer support, and "giving back" practices.
An engaging and enthusiastic presenter, Peggy weaves in the voices of her clients to illustrate the deep – and often healing - satisfaction that can come from ally-to-ally relationships, getting involved with local/community resources, drawing from experience knowledge to give back to others and making meaningful contributions to others' lives. These stories highlight the restored sense of meaning and purpose to lives when able to transform painful experiences into being of service to others.

Bio: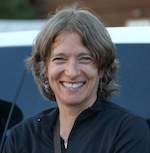 Peggy Sax, Ph.D. is in independent practice in Middlebury, Vermont as a licensed psychologist. First and foremost, Peggy is a practitioner in therapeutic conversations. Her work as an international teacher, consultant and online study group host are all imbued with learning from firsthand experiences as a family therapist in her small town New England community.
Peggy's fascination with online learning communities led to her writing the book, Re-authoring Teaching: Creating a Collaboratory and the companion website: Re-authoring Teaching. She began the online "Narrative Practice & Collaborative Inquiry (NPCI) Study Group" in 2008, a few months after Michael White's death, in efforts to create "an island of belonging" for people drawn to narrative practice and other collaborative approaches from across geographic distance to find each other and build a learning community that transcends geography, professional status, and other differences. 
Currently, Peggy is co-creating several courses in online learning series in collaborative partnership with The Taos Institute, Narrative Practices Adelaide, David Epston and others. Throughout, Peggy wishes to provide excellent training opportunities for practitioners, to nurture curiosity between dialogic and narrative approaches, and to facilitate earnest dialogue across differences.
When & Where

Kathie Adams's Home.
1682 W 23rd St
Los Angeles, CA 90007


Saturday, April 13, 2013 from 9:00 AM to 4:30 PM (PDT)
Add to my calendar
Organizer
NOW House Therapy Center
NOW House Therapy Center is a project of Venture Humanity, Inc., a 501(c)(3) nonprofit corporation.
Peggy Sax, Ph.D. - Reclaiming Community Out of Catastrophe