About this Event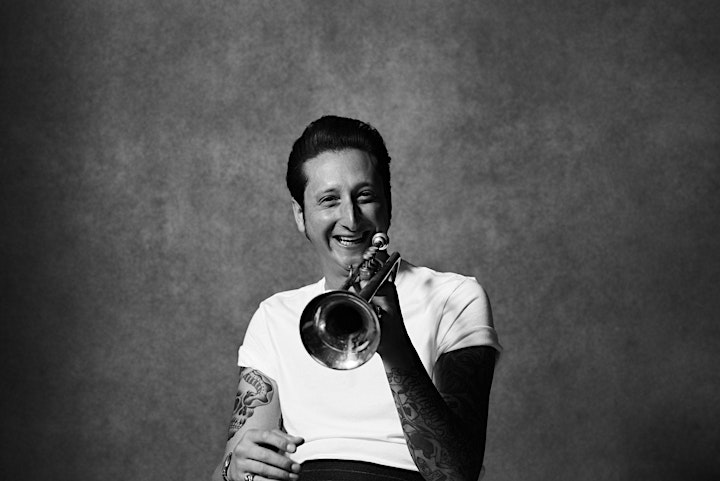 Jazz brunch with unlimited Mimosas + Bloody Mary's hosted at Gulfstream's Flamingo Room. Overlooking the finish line to all of the day's races, the Flamingo Room is considered the most exclusive and premium destination at Gulfstream Park.
ABOUT THE EXPERIENCE
Brian Newman comes to Gulfstream to help reimagine the traditional race day experience by bringing a swinging, cocktail-swilling ode to "Old Las Vegas" to The Pegasus World Cup Weekend and a day at the races. A mid day rendezvous filled with great music and new friends, the brunch will include an intimate experience of singing sirens, burlesque queens, and icons of modern jazz.
Menu
TURNOVERS
Blueberry | Apple | Pecan | Guava & Cream Cheese
ASSORTED BREAKFAST BREADS
Blueberry Scones | Banana Bread | Pineapple Coconut Bread | Lemon Poppy Pound Cake
Croissant | Bagels
HEARTS OF PALMS SALAD
Artisan Greens | Cherry Tomatoes | Cornbread Croutons | White Balsamic Vinaigrette
CAESAR SALAD
Romaine Hearts | Parmesan Cheese | Herbed Croutons | Caesar Dressing
FRUIT DISPLAY
Strawberries | Blueberries | Raspberries | Pineapple | Honeydew | Cantaloupe | Mango | Papaya
CHARCUTERIE & CHEESE
Salami | Prosciutto | Chorizo | Manchego | Emmentaler | Gouda | Dried Fruits | Assorted Nuts | Lavash | Grissini
ARTISAN BREAD
Sweet Butter
APPLEWOOD BACON
PORK SAUSAGE
BREAKFAST POTATOES
Red potatoes | Baby Spinach | Artichokes |Roasted Red peppers | Green Peppers | Red Onions
CHEESE BLINTZ
Raspberry Glaze
SCRAMBLED EGGS
Scrambled Eggs | Butter | Fresh Chives
WILD MUSHROOM RICE
Long Grain Rice | Porcini Sofrito | Parsley
ROASTED BROCCOLINI Garlic Chips | Shaved Parmesan Cheese
AIRLINE CHICKEN BREAST Grilled & Smoked | Red Thai Curry Sauce
BRAISED VEAL SHANKS Cabernet Sauvignon Demi Glaze | Pearl Onions | Scallions
PISTACHIO CRUSTED SLAMON Rock Shrimp | Leeks | Tomatoes | Coconut Rum | Coconut Milk | Scallions
ABOUT PEGASUS
Launched in 2017, The Pegasus World Cup has quickly captured the attention of the horse racing industry, celebrities, and fans new and old through a one of a kind entertainment and hospitality experience. The event has featured performances from Post Malone and Snoop Dog to name a few while partnering with South Florida's most iconic hospitality group – Groot Hospitality – to curate the most exclusive and entertaining day at the races.
ABOUT BRIAN NEWMAN
World renown Jazz musician is best known as the bandleader and arranger for Lady Gaga's Jazz & Piano show during her Las Vegas residency. Newman has residences in Las Vegas and New York that consistently attracts special pop in performances, including Lady Gaga herself. Through these experiences, Brian Newman, is helping to bring jazz, while honoring its tradition and unique sound,to an entirely new audience.