Description
"Working Together Today to Build a
Better Tomorrow"

September 26-28, 2018
Akwesasne Mohawk Casino Hotel

NIWRC is pleased to announce an exciting opportunity for tribal domestic violence programs and shelters to participate in a unique experiential training experience at Akwesasne with the St. Regis Mohawk Tribe. This peer to peer training will focus on the critical importance of incorporating cultural and trauma-informed approaches in our communities and will offer participants hands on training and peer led activities to see how this vibrant, cultural and trauma-informed tribal nation is working to end violence in their community. Their vision statement is, "Working Together Today to Build a Better Tomorrow."

During this two-day training, participants will meet with tribal leadership, cultural and spiritual leaders, social services, child welfare program, law enforcement, court personnel, and emergency shelter and domestic violence service providers as well as tribal coalition staff. We will also tour the Akwesasne Cultural Center, the Freedom School and see how St. Regis Mohawk tribe have incorporated their traditional knowledge and teachings to build a traditional, cultural and trauma-informed community.


Due to the remoteness of location and nature of training, opportunity is limited to the first 25 registrants. Please don't miss this outstanding training opportunity. Registration fee is $50.
Hotel:
Akwesasne Mohawk Casino Hotel
873 State Route 37
Hogansburg NY 13655
877-99CASINO

Airports:
Massena NY (MSS), 19 minutes away
Burlington VT (BTV) 2.5 hours away
Syracuse NY (SYR) 3 hours away
---
FAQs (Frequently Asks Questions)

---
How can I contact the organizer with any questions?
For questions, please contact Gwendolyn Packard at gpackard@niwrc.org or ‭(505) 259-3693‬.

Can I register now and pay onsite?
Yes, you can register now and select to pay onsite. Here are the payment options available:
• by Credit Card (available online and onsite),
• by Check (via mail or bring a check onsite), and
• by Invoice (via mail or bring a check onsite).
The option to select an alternate payment option other is available at the very bottom of the registration page (see below).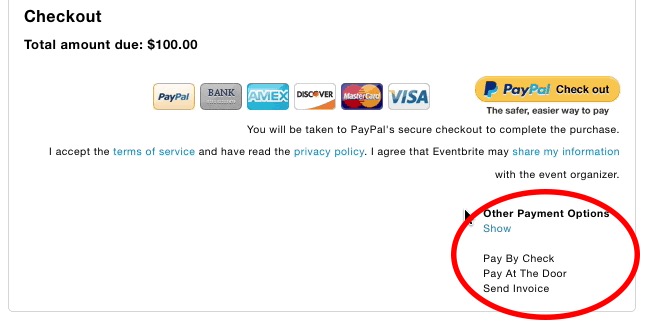 What's the refund policy?
We have a 30-day policy. All requests for refund must be submitted at least 30 days before the start of the event.