Event Information
Location
National Conservation Training Center
698 Conservation Way
Shepherdstown, WV 25443
Refund Policy
Refunds up to 7 days before event
Description
Summit Dates and Times

11 October 6:00pm - 13 October 4:30pm
HURRY! LAST DAY TO REGISTER IS MONDAY, 25 SEPT AT NOON (EST)!
---
---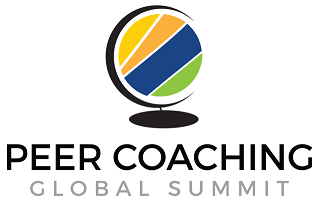 11-13 October 2017 at the National Conservation Training Center (NCTC) near Shepherdstown, WV



Expanding the Power of Peer Coaching for Positive Change
Chuck Appleby, President of Appleby & Associates, has brought together a group of peer coaching practitioners to convene a Peer Coaching Global Summit. The Summit aims to ignite a revolution in peer coaching! Noted leadership expert, Marshall Goldsmith, argues that peer coaching is the "wave of the future." We are seeing peer coaching emerge in many arenas including teacher development, leadership & management development, conflict resolution, organizational change & transition support, as well as learning circles. The applications span the gamut of society including school, universities, non-profits, NGOs, governments, and private industry.

We are inviting those who understand peer coaching in its many forms and applications; have seen its powerful impact; and are ready to work together to spread its value to a much broader range of customers and users. The Summit will help practitioners broaden their value proposition, enhance their reputation, and grow their revenue. It will help learning and development program managers increase return on investment, scale-up their programs, and sustain their impact.
Attendees will benefit from:
Success stories - Real-world stories of how individuals and organizations are using peer coaching to develop and benefit individuals, teams, organizations, and communities
Lessons learned - What each of us has discovered works and doesn't work in the many applications of peer coaching
Inquiries - Challenges and insights from prominent peer coaching thought leaders
What's new and next - What changes are coming or are possible? What else does our community need to thrive? What can we do to accelerate and broaden the impact of peer coaching?
Networking - Opportunities for networking, knowledge sharing, and community building
General Summit Schedule
11 Oct 6:00pm - 8:00pm - Dinner and Welcome
12 Oct 9:00am - 4:30pm - Dialogue & stories about peer coaching practices and programs
13 Oct 9:00am - 4:30pm - Expanding the power of peer coaching: ideas & actions
Agenda
The Summit will feature leading practitioners of peer coaching from around the globe including the following speakers:
Teri McNamara (Authenticity Consulting, Minneapolis, MN)
Phil LeNir (CoachingOurselves, Montreal, Canada)
Eva Francis (Ex Animo - Simply Learning, Brighton, United Kingdom)
Ray Gordezky (Threshold Associates, Toronto, Canada)
Ernie Turner (Leadership in Motion, Ft. Lauderdale, FL)
Lynne Feingold (Department of Homeland Security, Washington, DC)
Our intention is to have a creative blend of experiential activities and dialogue. The dialogue will be both structured and unstructured. Curiosity, empathy, and humility will be our core operating principles. The opportunity to connect, collaborate, and create will be enhanced by formal and informal settings including walks in the woods and conversations in the rustic commons area, built in the spirit of the lodges at Glacier and Yellowstone National Parks.
Day One of the Summit will feature powerful success stories and dialogue exploring key questions such as:
What makes peer coaching so impactful?
What are the key success factors in designing, managing, and facilitating successful programs?
How do you promote and sell peer coaching to organizations?
How do you measure the impact--both tangible and intangible?
Day Two of the Summit will focus on advancing the breadth and impact of peer coaching thru dialogue around critical questions such as:
Who are the underserved--the people who do not know about the power of peer coaching?
What kind of community and collaboration do we want to create to advance the power of peer coaching?
How can we sustain the impact of peer coaching long after our programs have ended?
What is the collective intelligence about peer coaching practices we have co-created and how can we leverage it for positive change?
What actions can we take to spark interest around the globe?
Dates and Lodging for the 2017 Global Summit
Our 2017 Global Summit will be held from the evening of 11 Oct, through 13 Oct. This is an in-residence event at the National Conservation Training Center (NCTC), near Shepherdstown, WV. Their beautiful campus inludes lodges, meeting space, a physical training center, museum, library, and many trails--be sure to bring good walking shoes!
Upon completion of your registration for the Summit, you will receive an email with details on how to reserve your room at NCTC.

Lodging Rates and Options
Your reservation will be for two nights--checking in on 11 Oct, and checking out on 13 Oct. The rates include lodging, taxes, fees, plus breakfast, lunch, and dinner during the Summit!
$152.00 per night for single room
$106.50 per night per person for a double room
There are a limited number of double rooms available. You may make a request for a double room with another Summit participant when you check out on this registration page.

Getting There
Directions to NCTC from surrounding areas:

https://training.fws.gov/campus/getting-here.html

Learn More About the Summit

http://www.peercoachingsummit.org

Location
National Conservation Training Center
698 Conservation Way
Shepherdstown, WV 25443
Refund Policy
Refunds up to 7 days before event