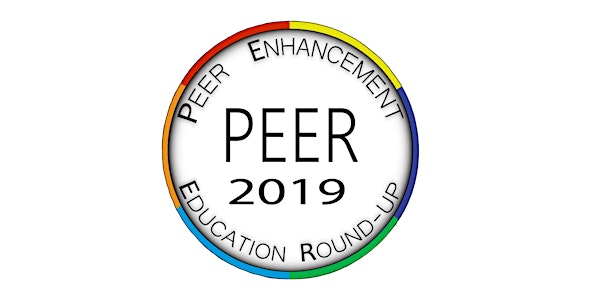 PEER 2019 - Peer Enhancement Education Round-Up
When and where
Location
CNM Workforce Training Center 5600 Eagle Rock Avenue Northeast Albuquerque, NM 87113
Description
Linking Employers and Peer Support Specialists to Build a Strong Future
Evidence-based practice shows peer support as a vital tool in supporting recovery. This event will specialize in educating the certified peer in being prepared for this growing market.
This conference will focus on successful interventions used in patient engagements across the country. Topics including motivational interviewing, needs assessing, triggers and boundaries, client centered treatment, and more. Breakout sessions will provide six specialty trainings to enhance the capacity of Certified Peer Support Specialists. Topics will focus on improving performance and addressing specific employer needs.
NOTE: Travel assistance is available for anyone traveling over 100 miles! Please ask when you arrive at the conference.
Outline of Event
9:00am – 9:15am Welcome and Orientation

9:15am – 11:30am ALL Group Training Can hold 300+ attendees

Cultural Humility in Healing
Motivational Interviewing
Needs Assessing & Patient/ Client Centered Treatment
Dealing with Triggers and Boundaries
11:30am – 2:00pm JOB FAIR / INFORMATION TABLES and LUNCH

Treatment Programs, Agencies, MDCD MCOs, HSD, Jail/ Prison representatives and hospitals will have tables for this event, free.
12 – 14 30 min. "Info Sessions" in small rooms for Provider's to intro their programs and companies. 30+ capacity for each room
2 - 4 Smaller rooms for Peer to Peer discussions, experienced CPSW with new and up and coming CPSWs. 25+ capacity for each room
2:00pm – 4:00pm BREAKOUT SPECIFIC TRAININGS 50+ capacity each*

Working in an Emergency Department
Working with Jail / Prison Populations
Working for Medicaid MCOs
Working with Treatment Programs and Agencies
Working for the Veterans Administration
Working with Tribal Communities

4:00pm to 4:30pm Certificate Awards and Closing___5 CEU accredited for the CPSW &
CHWs____
Any experienced CPSWs you want to recommend for the Peer to Peer discussion panels
would be appreciated as well.