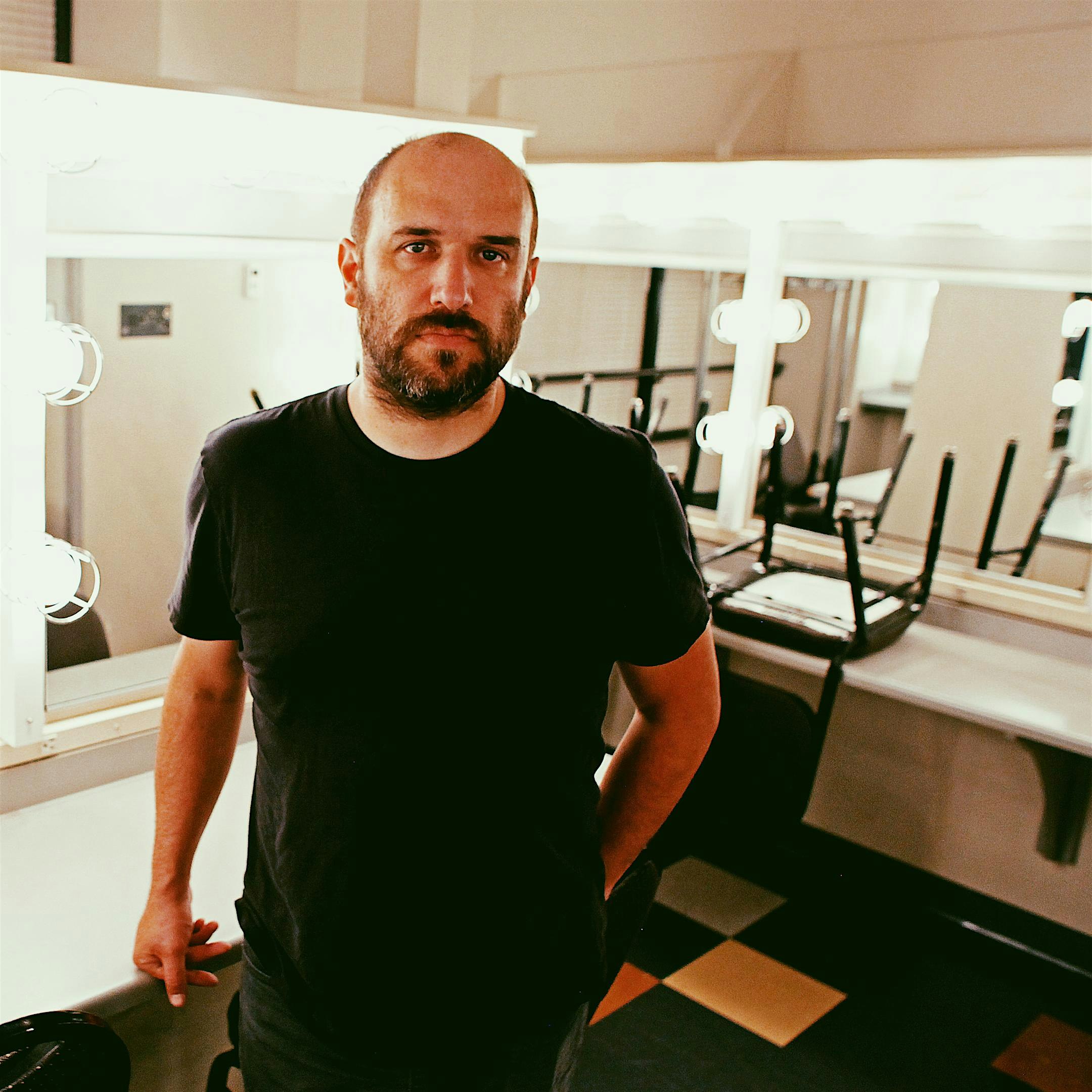 About this event
Though songwriter Dave Bazan fronts the enigmatic rock band Pedro the Lion, his emotionally charged narratives, eye for telling detail, and mournful voice have more in common with J.D. Salinger's "Nine Stories" or Flannery O'Connor's "Wise Blood" than with the usual lyrical slant of popular music. Bazan is a gifted storyteller, weaving parables of spiritual conflict, suburban ennui, and personal surrender into magnetic, well-crafted songs.
In 1998 Pedro the Lion released their first full-length record, the intimate, charming "It's Hard to Find a Friend." For this, their homemade debut, Bazan arranged songs about draft dodgers, leg hair phobics, trans ams, and cheating lovers into a deeply moving album, which one critic praised as "expressing the tension between the sacred and secular unlike any record since Al Green's "Call Me."
After months of touring, Pedro The Lion went back into the studio to produce the considerably darker "The Only Reason I Feel Secure (is that I am validated by my peers)." The EP revealed a brooding, self-conscious depth akin to future writers Dave Eggers and Charlie Kaufman. Bazan further honed his craft on the politically prophetic concept album "Winners Never Quit" (2000) and "Control" (2002), a morbid study of the relationship between infidelity and corporate culture, fueled by bombastic drum hooks and claustrophobic electric guitars.
With Achilles Heel, Pedro The Lion have created their most multifaceted, mature work yet. Lyrically, dry wit and melancholy are marbled together, creating relaxed narratives with subtle and often profound depth. "Transcontinental" describes a man having a moment of clarity, as his newly amputated legs twitch before him, "Arizona" finds a drunken, devastated New Mexico throwing fists at California for the love of the land mass between them, and "The Fleecing" attempts to explain to strangers some things that strangers aren't equipped to understand.
Musically "Pedro the Lion's Achilles Heel" is both stark and lush, economical arrangements of simple, beautiful compositions, which came together at organic recording sessions in the band's home studio in Washington state. Alongside Bazan in the driver's seat was longtime collaborator turned full-time member TW Walsh. The friends spent a solid month working on the album, and thanks to the close proximity and free availability of their gear, the home recording enthusiasts were able to create a record that feels both crafted and off-the-cuff.
"[The process] was just way less obsessive," said Bazan. "We tracked most of the record live and I spent less time nitpicking guitar tones. It felt more loose and we were definitely much more confident this time around."
That confidence is immediately evident in the epic, dreamy, kaleidoscopic churn of album opener "Bands with Managers," which is followed by the unshakably perfect pop song "Foregone Conclusions." The band's conviction is also clear in its willingness to take chances, as shown by the tipsy groove and offbeat harmonies of "Keep Swinging," and album closer "The Poison," which the two recorded at the tail end of a late-night session. With drummer James McAlister (Ester Drang), four microphones, and several bottles of wine, they captured the take that went on the album with no overdubs.
"Pedro the Lion's Achilles Heel" is emotionally complex yet immediately accessible, a striking and literate letter from that place between hope and sadness.