Description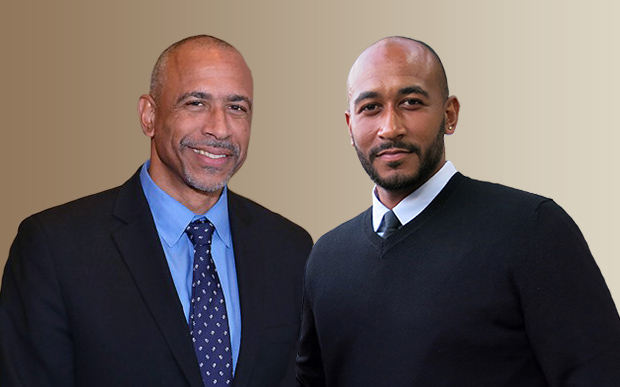 This event is currently SOLD OUT, please tune in to the live streaming here: http://live.streambyte.tv/2016-events/noguera/
Temple Contemporary is honored to welcome Dr. Pedro Noguera and Joaquín Noguera to Philadelphia as part of reForm's public program of free events addressing the national disinvestment of public education from urban neighborhoods of color. This father/son duo brings nationally respected expertise, hands-on experience, and an intergenerational perspective to our ongoing conversation about public education and school closures in Philadelphia.
Pedro and Joaquín Noguera will speak about the systematic disinvestment of public education from communities of color. They'll share strategies for schools and communities to increase agency and close the opportunity gap for historically oppressed groups. Together, we'll look at the 2013 closure of Fairhill School and 23 other public schools in Philadelphia alongside recent school closures in Chicago, Milwaukee, Memphis, and New Orleans to study the consequences of these decisions within a national, historical, and social context.

Pedro Noguera is one of the country's most important voices on education reform, diversity, and the achievement gap. An award-winning educator, author and activist, he is a Distinguished Professor of Education in the Graduate School of Education and Information Sciences at UCLA, Executive Director of the Metropolitan Center for Urban Education and Co-director of the Institute for The Study of Globalization and Education in Metropolitan Settings.
Joaquín Noguera is a researcher, consultant, social worker, activist, former teacher, and current PhD candidate at the UCLA Graduate School of Education. His research explores the role of holistic education in creating resistance, healing, transformation, and equity for historically oppressed communities.
PLEASE NOTE: PLEASE BRING ONE FORM OF I.D IN THE EVENT THAT IT IS REQUESTED WHEN ENTERING CITY HALL.
This event is generously funded by the Surdna Foundation as part of public programming for reForm. Major support for reForm has been provided by The Pew Center for Arts & Heritage.

For more information about reForm please visit our website: www.reform-project.org.