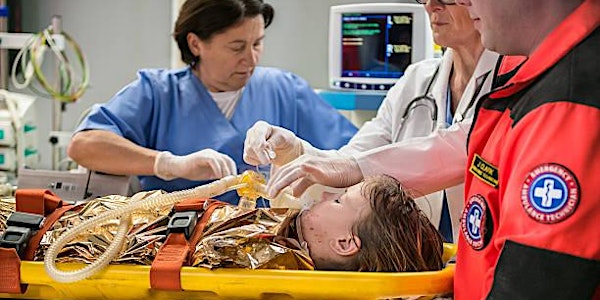 Pediatric Trauma
Pediatrics | Trauma | Medical
About this event
Pediatric Trauma
August 29, 2022 @ 6:00 pm ET
The Ohio Department of Health, Community Partners, Hennepin Technical College, and the Greater Cincinnati Chapter of AACN invite you to join us for our continuing professional development and education webinar series. An enlightening presentation and interactive discussion on "Pediatric Trauma, the #1 killer of children 1 to 18 years of age.", by Joseph Martinez. Continuing education for EMS and Nursing will be awarded by Hennepin Technical College and the Paramedic Network.
No Cost to Health Practitioners
Guest Speaker: Joseph Martinez, ACP, NRP
Joe Martinez has worked as an Emergency Medical Services (EMS) practitioner since 1987. Starting as a first aid provider, his passion for paramedicine led him immediately to the career pathway of EMT and Paramedic. Joe has offered many years of service, both volunteer and employed, within the urban and rural areas of Minnesota. An educator at heart, Joe began his EMS teaching career in the late 1980s, providing education for both pre-hospital and in-hospital practitioners. Continuing his own journey of life-long learning, Joe broadened his paramedicine practice, adding air and ground critical care transport with Life Link III for over 18 years. In his spare time, Joe volunteered for the MN-1 Disaster Medical Assistance Team (DMAT), 2005-2018, with his first of many deployments lasting eight weeks, in response to the gulf coast hurricanes.
Currently, a professor for Hennepin Technical College in Brooklyn Park, MN, Joe also works as a Community Paramedic for WCH Group, LLC and Mike Wilcox, MD, focusing on care within Scott County and the Hispanic Community. As an active member of the Paramedic Network International Advisory Board, Joe offers education for community health practitioners globally.
We look forward to your participation!
The Paramedic Network