Description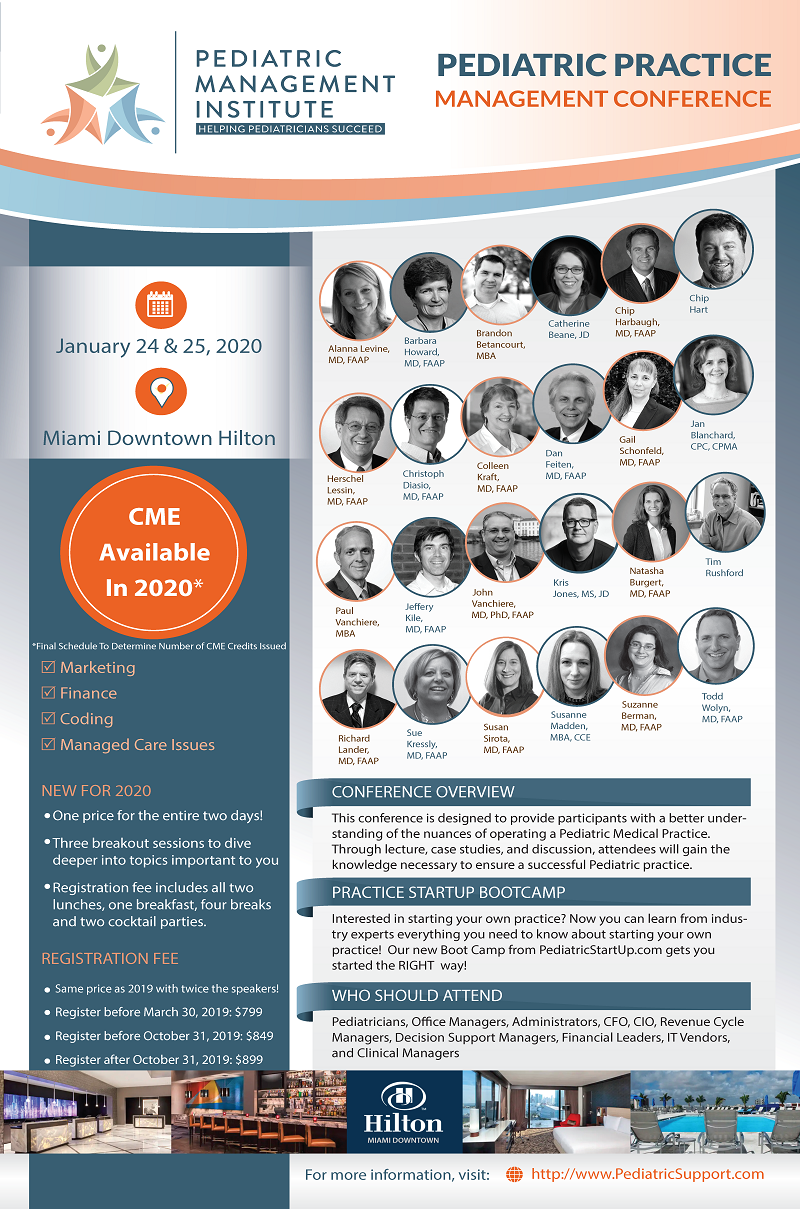 Conference Description:
This conference is designed to provide participants with a better understanding of the nuances of operating a Pediatric Medical Practice. Through lecture, case studies and discussion, attendees will gain the knowledge necessary to ensure a successful Pediatric practice.
Learning Objectives:
After the conference, the attendees should have an understanding of the specific issues facing Pediatric medical practices. They will become aware of the special considerations related to financial reporting and operational design unique to Pediatrics.
Who Should Attend:
Pediatricians, Office Managers, Administrators, CFO, CIO, Revenue Cycle Managers, Decision Support Managers, Financial Leaders, IT Vendors, and Clinical Managers.