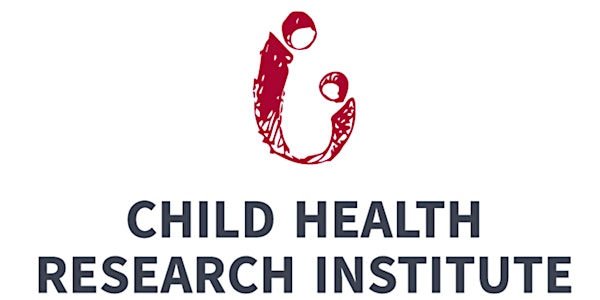 Pediatric Healthcare Innovation and Technology Transfer
Description
** CHRI SEMINAR SERIES **
Pediatric Healthcare Innovation and Technology Transfer

Speakers: Charlette Stallworth, MBA and James Wall, MD
Monday, October 1, 2018, 12:00-1:00PM
Alway Building, M106
The pace of pediatric healthcare innovation typically lags behind adult healthcare innovation because of differences in market size and financial return. Given the challenges, Stanford Children's Health makes a point of encouraging and supporting development of new pediatric devices, therapeutics, diagnostics, and platforms. Charlette Stallworth will discuss ways to disclose, assess, fund and commercialize inventions at SCH. Dr. James Wall will highlight inventions and inventors who enter the tech transfer process with anything from a diagram on a napkin to functioning prototypes. Each journey is different and compelling. Attendees will depart with greater understanding of SCH tech transfer and keen desire to be involved in groundbreaking – or even incremental - innovation, which transforms pediatric healthcare.
Charlette Stallworth, MBA - Ms. Stallworth is the Vice President of Strategic Partnerships at the Lucile Packard Children's Hospital Stanford, where she spearheads the development of partnerships and is a key leader in technology transfer and innovation. She has previously been responsible for securing business relationships and agreements for clinical trials, licensing, and commercialization of intellectual property with pharmaceutical and medical device companies.

James Wall, MD - Dr. James Wall is a pediatric surgeon at the Lucile Packard Children's Hospital Stanford who focuses on minimally invasive approaches to children's surgery. Dr. Wall currently leads the perioperative Value Analysis Committee and surgical endoscopy program at the Lucile Packard Children's Hospital Stanford and is the Assistant Director of the Stanford Byers Center for Biodesign Innovation Fellowship Program.
******************************************************
The CHRI Seminar Series highlight compelling clinical topics, innovative research, and the latest developments in maternal and child health. The series provides a unique platform for engaging in conversations and collaborating with other researchers across the community.
The seminars series is open to all, including facutly, staff, trainees, postdocs, and all members of the research community. Seats are limited, and reservation is required. Limited lunch will be provided on a first come, first served basis. Attendees are welcome to bring their lunch to the event.
Check out more CHRI Seminar Series!
Questions about registration? Please contact Roxanna Van Norman.
Organizer of Pediatric Healthcare Innovation and Technology Transfer
Advancing Research in Maternal and Child Health. The Stanford Maternal and Child Health Research Institute (MCHRI) accelerates Stanford discoveries to improve the health of pregnant women and children by fostering transdisciplinary research in the pre-clinical, clinical, and basic sciences. The MCHRI works in partnership with the Stanford Children's Health - Lucile Packard Children's Hospital Stanford (LPCH), the Lucile Packard Foundation for Children's Health (LPFCH), and the Stanford School of Medicine (SOM).