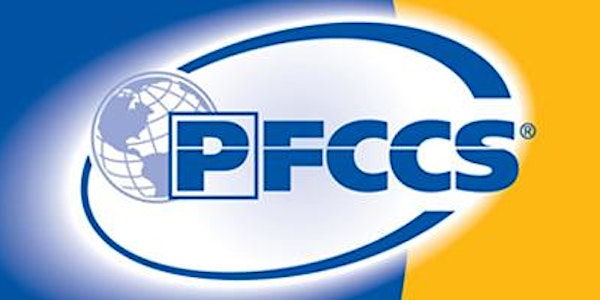 Pediatric Fundamental Critical Care Support (PFCCS)
Prepares healthcare professionals to manage critically ill pediatric patients
By Cedars-Sinai Medical Center
Location
Cedars-Sinai Medical Center 127 South San Vicente Boulevard Suite A1300 Los Angeles, CA 90048
About this event
211 days 8 hours

Mobile eTicket
The Pediatric Fundamental Critical Care Support (PFCCS) course trains nonintensivists to recognize critical illness and initiate care for the critically ill pediatric patient and is recommended for any healthcare professional who may encounter a critically ill or injured pediatric patient.
The course addresses fundamental management principles for the first 24 hours of post-resuscitation management of the critically ill pediatric patient or until transfer or appropriate critical care consultation can be arranged.
PFCCS provides a relaxed learning experience with access to online materials, pre- and posttests, and an accompanying textbook. Course materials will be provided upon enrollment.
This course contains the following modules:
Acute Respiratory Failure and Mechanical Ventilation
Cardiovascular Evaluation and Pediatric Shock
Fluids, Electrolytes, and Metabolic Disorders
Pediatric Neurologic Emergencies
Postoperative Management
Sedation, Analgesia, and Neuromuscular Blockade
Acute Infections
Abusive Trauma in Children
Acute Kidney Injury
Acute Upper and Lower Airway Disease
Airway Management
Assessment of the Critically Ill Child
Critical Care Managment of the Child with Congenital Heart Disease
Management of the Poisoned Child and Adolescent
Oncologic and Hematologic Emergencies
Noninvasive and Invasive Mechanical Ventilation
Pediatric Burn Injury
Pediatric Cardiopulmonary Resuscitation
Pediatric Emergency Preparedness
Transport of the Critically Ill Child
Trauma Injuries in Children
COURSE INFORMATION
Date:
1-Day Hybrid Course: Thursday, February 2, 2023
1-Day Hybrid Course: Monday, May 15, 2023
2-Day Course: Thursday, Aug. 31-Friday, September 1, 2023
Time: 7:30am-5pm (Subject to Change)
Location: Cedars-Sinai Medical Center at Women's Guild Simulation Center for Advanced Clinical Skills
Address: Advanced Health Sciences Pavilion (AHSP) Building - 127 S. San Vicente Boulevard, Suite A1300 Los Angeles, CA 90048
CANCELLATION/NO SHOW POLICY:
Tickets will not be refunded unless there is an unexpected cancellation from the administrator.
Parking Information & COVID-19 Guidelines:
The Simulation Center is located on the Street Level of AHSP building. We recommend parking in Lot P4 (HERE). Parking to be validated.
Note: Wearing a mask is required when attending campus and course.
For general information on the course, please contact us by emailing arleen.orozco@csmc.edu.