Pediatric Boot Camp | 16.5 CEs Applied For
About this Event
The 56 Day Chiropractic Boot Camp to DOUBLE Your Business and Sherman College of Chiropractic bring you...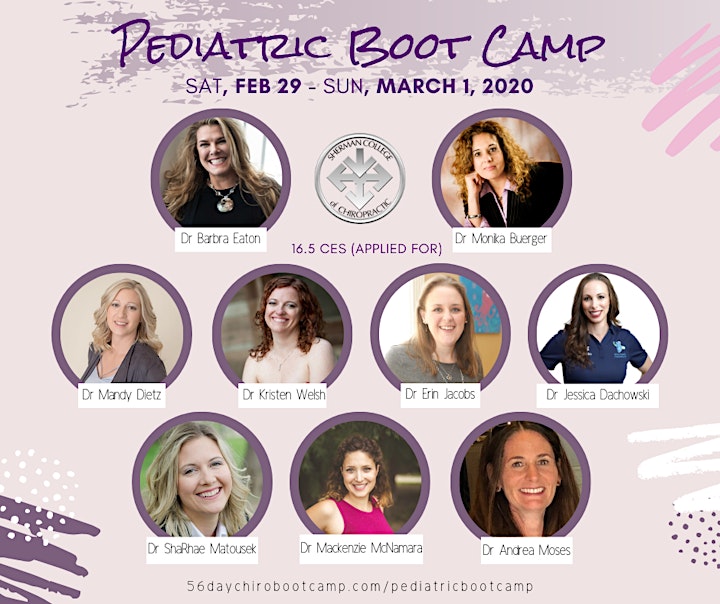 At the Pediatric Boot Camp we're rolling up our sleeves to go through every element of pediatric care. If you are already a rock star in certain areas, GREAT, we're counting on you to help one of your sisters.
Being intentional about reviewing the "basics" within our practices, ensures that we're not allowing small details to slip through the cracks that can make a huge difference for our practice members.
You'll love the wide variety of topics on tap at the Pediatric Boot Camp!
I have carefully selected every speaker because she is an expert in her lane thereby giving you the MOST important details for pediatric practice success. All content, techniques, and skills will be presented from a woman's perspective because well, we're all women.
Sister, we have an amazing line-up of speakers and topics. We will help you solve these issues. You just gotta show up February 29th & March 1st and commit to playing full out!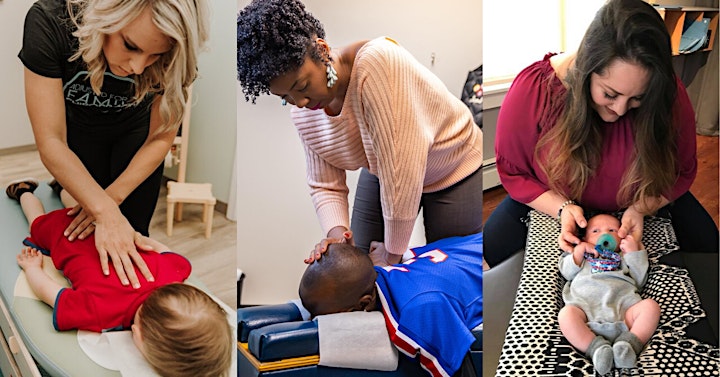 A fractured mindset leading to a roller coaster practice lack of factual evidence keeping you from stepping up and into referral relationships and strategic partnerships
"Diarrhea of the Mouth-style" communication causing burn out and feeling icky weak conviction with your care plans and fees producing unmet expectations and a dwindling bank account
Fragile systems producing busy-ness instead of business and being everywhere and nowhere at the same time generic v pediatric-specific procedures creating personal uncertainty and low retention
Case management/clinical confusion causing missed opportunities to be known as THE #1 doctor for healthy families
Lack of nutrition knowledge concerning the primary causes of pediatric chemical stressors leading to undiscovered subluxations resulting in lack-luster clinical results
Convoluted and ineffective marketing yielding a schedule filled with defeating gaps and second-guessing your calling as a pediatric chiropractor
If you're like most women that I talk to there are areas of pediatric practice that yield a little or a lot of anxiety. Kids of all shapes and all sizes and with varying abilities are brought into our offices every day by stressed out, confused, and hurting mamas every single day.
These mommies have been everywhere else and they're hoping that YOU can figure out why her child is suffering. She wants her baby to be well and is anxiously hopeful that the stories she has read about kids and chiropractic will be true for her and her child…because of YOU!
Yes, there's a LOT on the line, doc!! Each child's potential rests in your loving hands. Caring for kids is not for rookies. You have a duty, responsibility, and obligation to improve your skills throughout a lifetime.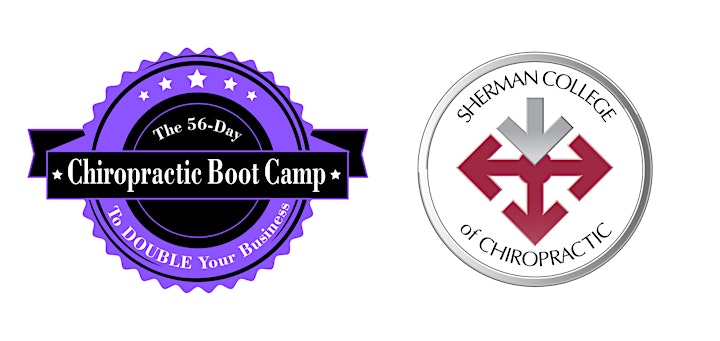 Nn refunds will be given.