A Pedego Palooza is a customer appreciation party hosted by a local Pedego store. The festivities are free for registered Pedego Owners.
About this event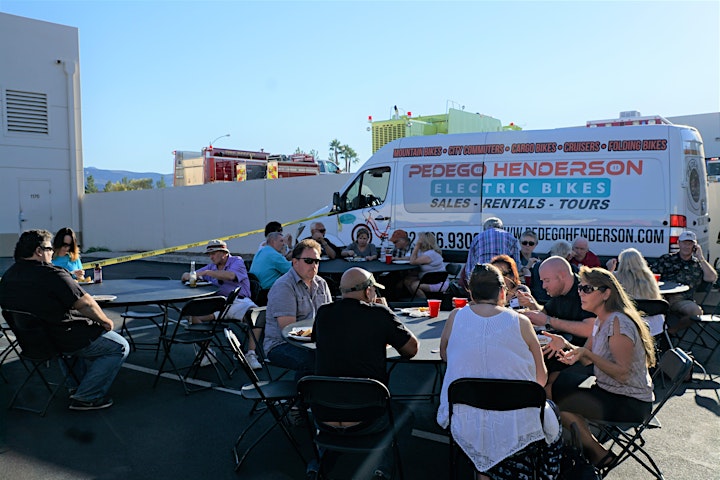 Step into the House of Fun – Pedego Henderson Palooza! On October 30, 2021, we will be hosting a customer appreciation party for YOU, our wonderful Pedego customers.
We will be kicking off the event at 10:00 am and will continue as long as our guests are having a fantastic time.
Be sure to bring your Pedego to participate in a short ride to Cornerstone Park, where we'll capture some fun group photos.
After the ride, you'll be treated to a fully catered BBQ meal and refreshing beverages, all while listening to a live band.
We also have some AMAZING raffles and prizes for our Pedego customers!
1. "Most Miles" – Rack up those miles before the Palooza! The Pedego Owner with the most miles showing on the LCD screen odometer will be awarded a Nutcase Vio helmet.
2. $200 Pedego Henderson Gift Card – Pedego Owners only can enter our RAFFLE for a chance to win a $200 gift card that can be used to purchase bike accessories from our store. Must be present to win.
3. $500 Pedego Henderson Credit – Pedego Owners and guests can enter our RAFFLE for a chance to win a $500 credit towards a new Pedego electric bike (excluding Element). Must be used within two months and reside within 50 miles of the store for free delivery. Must be present to win.
Make sure to have your picture taken with the world-famous Pedego Hello Fun Mobile, share your memories on social media, and tag #PedegoHendersonPalooza.
There is NO fee for registered Pedego Owners, their spouses, and children. Registration required at info@pedegohenderson.com or call 702 366-9300. Space is limited.
If would like to rent a Pedego bike, contact us at 702-366-9300!
Frequently Asked Questions:
Q: I'm not a Pedego owner. Can I still attend?
A: Pedego owners can attend for free. Depending on the venue, non-Pedego owners can attend for a small fee. Please check with Pedego Henderson.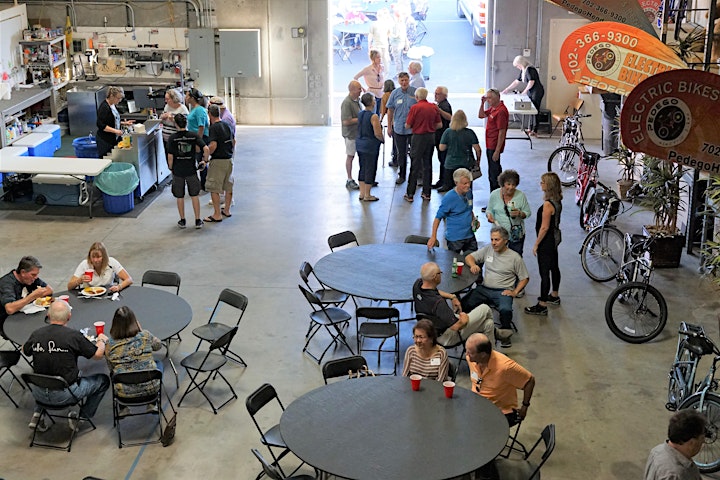 Organizer of Pedego Palooza - Henderson, NV
Pedego® was founded in 2008 to be the very best brand of electric bikes on Earth, not necessarily the biggest. Pedego Electric Bikes are for people that refuse to settle for less. Pedego stands for premium quality and local service. A complete line of 19 premium quality electric bike models can suit the needs of virtually anyone. A growing network of over 140 locally-owned Pedego stores treat customers like family. Visit www.pedego.com to find a store and try a Pedego.