Description
PEDC is partnering with the Urban Futures Lab (UFL) in Brooklyn, NY on our next PEDC Pitch Night on 11/29. PEDC and UFL are looking for the best energy and sustainability startup in the DC/NYC startup scene. Joe Silver, the UFL Program Manager, will be bringing down four invaders from the north to challenge the best of PEDC for the title of 'Startup of the Year'. Coming down from NYC are:
Defending the home turf will be:
Exelon / Constellation Technology Ventures, CIT, and Kwesi Robotham are confirmed on the panel of judges.

The event will follow our standard Pitch Night format:
- 6:00 to 6:30: Gather, mingle, snack, drink
- 6:30 to 8:00: Pitches from PEDC member companies with panelist and audience Q&A
- 8:00 to 9:00: Finish the food and drinks
Exelon has stepped up as our premier sponsor for the event. Thank you Lara and Curtis!

Also, the Center for Innovative Technology is sponsoring PEDC Pitch - thanks Marco!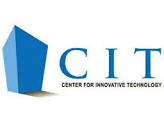 Morgan Lewis Law is providing the venue and the refreshments. Thanks @MorganLewisLaw.
FilmBison Media is providing expert media production service. Thanks @FilmBison.