Description
Potential Energy DC is partnering again with Morgan Lewis to present PEDC Pitch Night Summer 2019. Mark your calendars for June 27th and secure tickets now for this can't-miss event: the only pitch night dedicated to energy and sustainability startups in the DC region. Pitching companies will be representing solar innovations, commercial building efficiency, and alternative energy generation.
---
The Pitchers:
- Nathaniel Jackson, CEO, TrueAlgae
- Jake Hammock, CEO, and Sam Kimzey, Co-Founder, Chaac Technologies
- Jack Sterne, Principal, Lumenant
- Scott Hoppe, CEO, Sabreez
- Patrick Hughes, CEO, Reverse Ionizer
- Nicholas Rogerson, Founder, DGrid Energy
---
The Investors:
- Kwesi Robotham - Managing Director, Angel Investor
- Dan Kunitz - Angel Investor, NextGen Angels
- Brian Compagnone - Independent Angel
- Jolene Gurevich - Mtech Ventures
- Scott Garber - Baltimore Angels
- Liz Sara - Dingman Angels
---
The event will follow our standard Pitch Night format:
- 6:00 to 6:30: Gather, mingle, snack, drink

- 6:30 to 8:00: Company updates and pitches with panelist and audience Q&A
- 8:00 to 9:00: Finish the food and drinks on Morgan Lewis's amazing rooftop veranda.
---
Thanks to our supporters: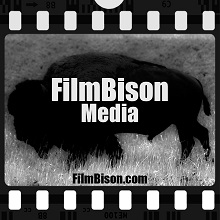 ---
Please contact Dave McCarthy, PEDC Executive Director, at dave@potentialenergydc.org for sponsorship and panelist opportunities.