Description
See the coolest energy and sustainability startup teams from the DC region pitch their ideas. SolGreen Solutions, manufacturer of green technology solutions for today's on the go consumers, will join Light Sense Technology, developer of ground-breaking infrared technology, and iRestore, maker of the iRestore suite of apps for restoring critical infrastructure in emergency response, on the dais for PEDC Pitch Night.
As an added bonus, come and get milestone updates from your favorite PEDC members that have pitched at prior events - Athena Power, Exybox, Lightbox Solutions, Pearl Certification, Titan Power, LLC, and Tumalow.
Our amazing panelist judges from the PEDC sponsor/mentor team will be announced on a rolling basis between now and the event. We will also have several peer judges on the panel. Pitching companies will also be announced on a rolling basis leading up to the event. Stay tuned and keep an eye on Twitter @PE_DC.
The event will follow our standard Pitch Night format:
- 6:00 to 6:30: Gather, mingle, snack, drink
- 6:30 to 7:00: Milestones updates from PEDC members that pitched at the last Pitch Night
- 7:00 to 8:00: Pitches from PEDC member companies with panelist and audience Q&A
- 8:00 to 9:00: Finish the food and drink

Morgan Lewis Law is providing the venue and the refreshments. Thanks @MorganLewisLaw.
FilmBison Media is providing expert media production service. Thanks @FilmBison.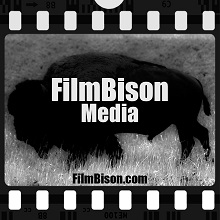 Organizer of PEDC Pitch Night - Winter 2017
Potential Energy is the best place to start an energy solution company in the DC region - hands down. As the first technology incubator focused entirely on energy solutions, our unique confluence of entrepreneurs, investors, business and policy experts will accelerate your business to the next level. Visit PotentialEnergyDC.org and follow us @PE_DC on twitter to find out more.