Event Information
Location
PEDC - 1616 Anderson Rd., McLean, VA 22101
3rd Floor
Description
PEDC, and member company Yuck Old Paint, bring you the first-ever Arts & Energy Mashup! Follow the event on twitter: #ArtsEnergyMashup.
The Arts and Energy Mashup features a photographic exhibit of vintage chemicals from the 1950s thru the 1970s that Yuck Old Paint has retrieved from residential homes. A reflective study of how our cultural sensitivity has matured over the decades now that these more harmful products are no longer available to the market-- and the companies that once manufactured these no longer exist!
Enjoy the nostalgic visual aesthetic of the packaging and design of these household chemicals from yesteryear.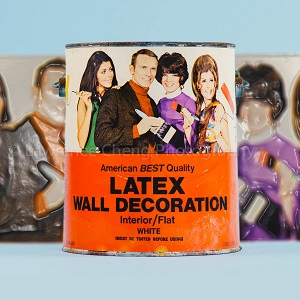 Additionally, we present to you 3 local, well-established artists who have taken on the "Top Chef" challenge of creating original artwork with house paint waste collected from Yuck Old Paint this summer.
Enjoy awesome foor and drinks (sponsored by Cherry Bekaert) while mingling with fellow green entrepreneurs, business leaders and art enthusiasts!

Date and Time
Location
PEDC - 1616 Anderson Rd., McLean, VA 22101
3rd Floor