Pedal-with-Pete, Columbus, Ohio, 2015

Saturday, August 1, 2015 from 7:15 AM to 6:00 PM (EDT)
Event Details
Saturday, August 1st, 2015
Check in: 7:15 – 9:00 a.m.
Hilliard Heritage Middle School, 5670 Scioto Darby Rd. 43026

Ride: 7, 18, 32, 47, 64, 80, or 100 mi.  No mass start for the bicycle rides.
Walk: Mass start at 9:30am, 2.5 mi with cut-offs available
Kid Bike Fest: 10:00 am - 12:00 - All ages and All abilities
Food before, during and after the event - a free cookout!
NO rain date. Helmets required for bicycle rides and Kid Bike Fest.
ROUTES AND ACTIVITIES:

WALK: The 2.5 mile walk will have a mass start at 9:30am at the Heritage School and an escort to cross Scioto Darby Rd to and from the Hilliard Municipal Park (also known as Roger A. Reynolds Municipal Park). The walk will pass a small playground, two ponds, ball diamonds, and stay on paved drives and pathways.
BICYCLE RIDES: The 7 mile bicycle route follows the Heritage Rail Trail, passing through Homestead Park.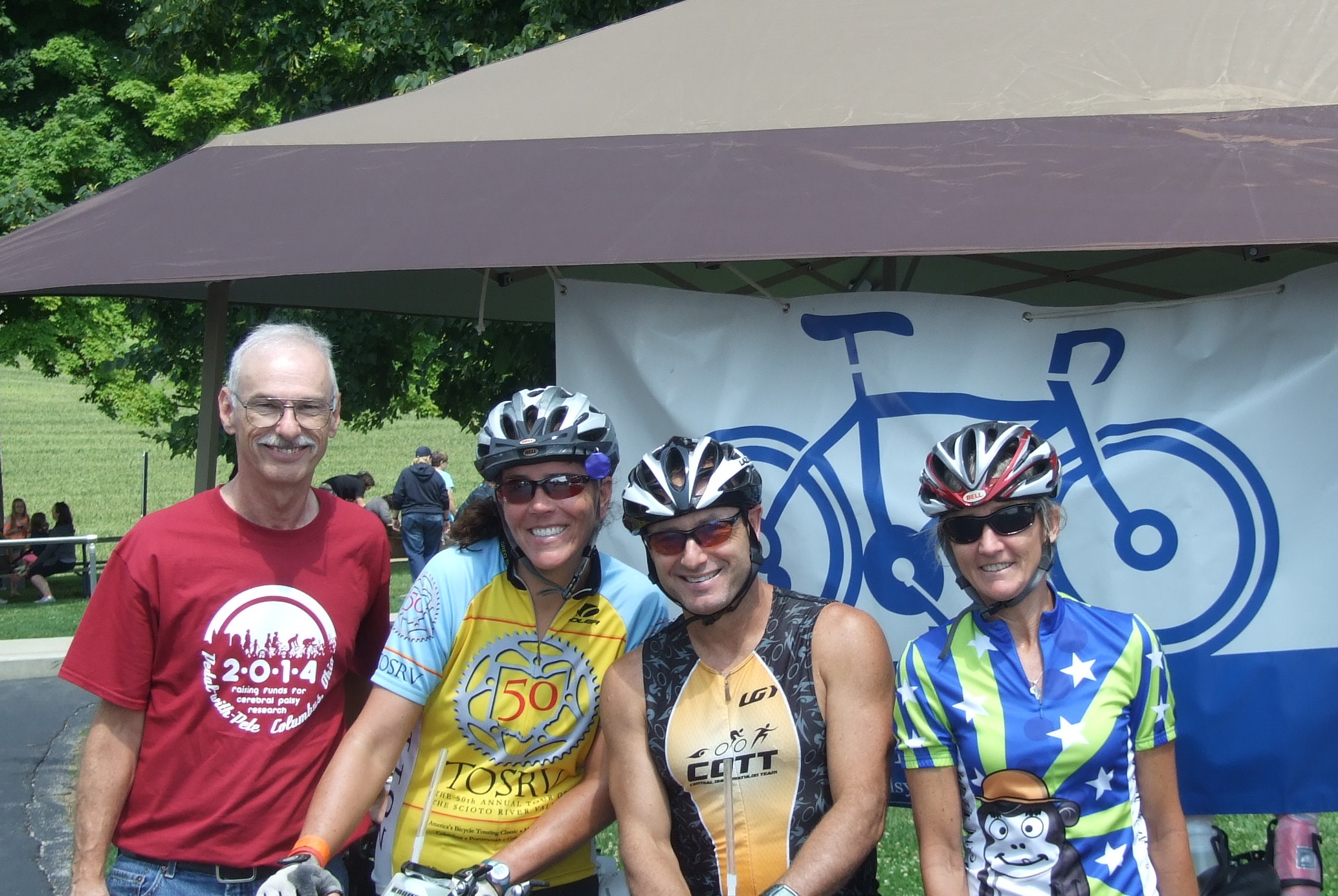 The 18 & 32 mile routes are mostly flat jaunts to the scenic Big Darby Creek. The 47 mile route follows flat to gently rolling terrain on lightly traveled township roads, following the Big Darby toward its source. The 64 mile route is for those wanting that metric century! The 80 & 100 mile courses follow the same route with additional loops featuring longer grades. All routes are marked with arrows on the road, and include a rest stop with refreshments and water. No mass start for the bicycle ride.
NEW: KID BIKE FEST: 10:30am-Noon For Kids and Teens of ALL Abilities!  Join us after your walk or ride, or join us JUST for the KID BIKE FEST, for....

Bike Parade – Come and decorate your bike, trike, wheelchair, or gait-trainer  – materials provided.

Obstacle Course – Suited for kids & teens of ALL abilities!

One-on-One Races – All in fun!

Refreshments and Entertainment – Celebration of the donations of several specially adapted bikes to kids who have cerebral palsy.  
Click here to learn more about what to expect, and please share this flyer with families to spread the word. 
Note that adults who participate ONLY to accompany a child under 16 for the KID BIKE FEST may attend free of charge, so in this case, only pre-register the children.)
REGISTER NOW!
Pre-Registration ($35/adults, $10/kids 16 & under) is available through 11:59 p.m. Wednesday, July 29th.  (Registration is also available on event-day: $45/adults, $10/kids 16&under)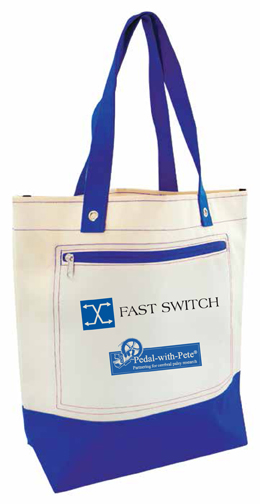 If you generously participate as an "Advocate" ($75) or a "Supporter" ($100), then you'll receive a canvas-tote-bag compliments of Fast Switch. Registration is also available on the day of the event ($45/adults, $10/kids 16 & under) at the School.
STUFF: Pre-register before July 8th and reserve a t-shirt in your requested size. (Limited quantities and sizes available for those who register after July 8th.) First 1,000 registrants receive a water bottle compliments of Thrivent Financial.

COLLECT DONATIONS!
Invite others to help beat CP! All donations are tax deductible. Bring your donations on the day of the event or mail them by September 5th.
EVENT DAY ENTERTAINMENT
Fun for the young and young-at-heart! Plus a free cookout after the event!
WIN PRIZES!
Every registered participant is entered into the drawing to win a door prize:
anything from free food, free passes or even free bike gear! When you finish the event, check back in —
you may have won!
FAQs
Are the routes the same as last year?  Has anything changed?
The routes are exactly the same, although we may need to adjust the routes if there is road construction, so stay tuned, and pick up maps on event-day.  Also, we always change the event a little every year, so for details on what has changed and what is the same, check out this website: http://pedal-with-pete.org/events/columbus-ohio/2015-pwp-columbus-oh/

Is my registration/ticket transferrable?  Also, can I update my registration information?

Yes!  This tool gives you a mechanism for doing that.  If you need assistance, please contact Cathy or Claudia at pwp@pedal-with-pete.org or 614-527-0202.
Are there ID requirements or an age limit to enter the event?
There are NO ID requirements when you sign-in, although we recommend that you carry an ID for safety purposes. 
We welcome participants of ALL ages and we provide routes and entertainment for ALL ages!  We require that a parent or guardian accompany any child under 13.  Children 16 and under participate at a much-reduced registration fee of $10!
What are my transport/parking options getting to the event?
We have a lot of parking thanks to Hilliard City Schools!  However, we are RESERVING the lot BEHIND the school for a special activity just-for-kids... stay tuned!
Do I have to bring my printed ticket to the event?
No.  We will have a list of all the pre-registered participants, and we will check you in and give you event materials including your T-shirt and Waterbottle, if you are one of the first 1000 to register.
Where can I contact the organizer with any questions?
We LOVE to talk about this event and the cause of CP research!  Just contact Cathy at 614-527-0202 or email pwp@pedal-with-pete.org or Twitter @pedalwithpete or facebook.com/pedalwithpete .
Pedal-with-Pete, Columbus, Ohio
2015 SPONSORS
Please Join Us in Thanking Our
Generous Corporate Sponsors!


YELLOW JERSEY SPONSORS
Bike Source
Family of David Brooks
FastSwitch
roll:
Stolz-Mead Global
Thrivent Financial: Jeff Ritter and Dave Ritter
TITANIUM SPONSORS
Greg & Pat Huddle: Applied Performance Technologies
John and Myrt Rule: Global Wellness Partners
STAPLES Office Superstore
Friends and Family of Lauren Tenant
FOOD SPONSORS
Bob Evans Farms
Frito Lay
Kroger
Panera Bread
Whit's Frozen Custard of Hilliard
The Andersons |Giant Eagle |  Meijer | Walmart
When & Where

Hilliard Heritage Middle School
5670 Scioto Darby Rd
Hilliard, OH 43026


Saturday, August 1, 2015 from 7:15 AM to 6:00 PM (EDT)
Add to my calendar
Organizer
Pedal-with-Pete Foundation
Mission: Pedal-with-Pete is a philanthropic organization, dedicated to raising funds for research to improve the quality of life for persons wtih cerebral palsy.
In 1993, Pete Zeidner, an Ohio resident and former cyclist who has CP, gathered this all-volunteer team forming the Pedal-with-Pete Foundation to raise money for research to help prevent, treat, and even cure the effects of cerebral palsy.
The Pedal-with-Pete Foundation annually moderates three charity cycling/walking events in the midwest.   
We continue to be a discerning funder of CP research thanks to the support of donors, participants in the events, and sponsors like YOU!
These two exciting and promising grants were awarded with funds raised in 2016 (the entire grant-making history is found at pedal-with-pete.org/grants/previous-grant-recipients/ )
Researchers at Yale School of Medicine in Connecticut will non-invasively study the brains of premature infantsusing advanced MRI techniques to determine the relationship between oxygen levels provided in the hospital and the impact on outcome with respect to cerebral palsy. Although low levels of oxygen related to prematurity are known to cause damage to the brain, further damage could also be caused by giving too much supplemental oxygen. This research can thus lead us on the path to prevention of some causes of cerebral palsy.
Researchers collaborating at Nationwide Children's Hospital in Columbus, Ohio and Purdue University in Indiana will examine the relationship between swallowing and speech mechanisms at several physiological levels. A better knowledge of typical and atypical development of swallow and speech could lead to improved treatments for these functions in cerebral palsy, which have the potential to be life-changing and life-saving.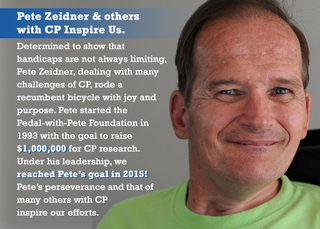 To learn more about Pete's story of determination and drive, read his autobiography, "It Sucks to be a Gimp: Pedaling to Freedom", which can be purchased through Lulu.com, Amazon.com, and pedal-with-pete.org/book-sales .  ALL PROCEEDS BENEFIT CEREBRAL PALSY RESEARCH.
Thank you so much for your support!
Pedal-with-Pete, Columbus, Ohio, 2015