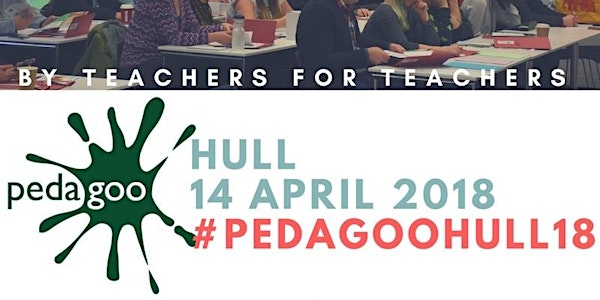 PedagooHull18
When and where
Location
University of Hull (Brynmor Jones Library) Cottingham Road Hull HU6 7RX United Kingdom
Description
What is this all about?
Brought back by popular demand, #PedagooHull18 is coming on April 14, 2018! It will be another terrific opportunity for teacher empowerment, sharing practice and collaborative teacher-to-teacher learning experience. All teachers are invited and the event is of course free!
When and where will it be?
#PedagooHull18 will take place on Saturday 14 April 2018 at the University of Hull, Kingston-upon-Hull in The Brynmor Jones Library building (please see no.7 on the official University's campus map: http://www.hull.ac.uk/editor-assets/docs/Campus-Map.pdf)
What will it look like?
Pedagoo events are about learning conversations as opposed to a presentation approach. It won't be a series of lectures, but an event full of learning conversations, where everyone is encouraged to be involved and be active rather than passive. Sharing practice in an informal friendly fashion sitting around a table. True Pedagoo spirit at work!
Learning conversations are thirty minutes in length and will be led by one or two (meaning maximum 2, but usually just 1) learning conversation leaders. Those are teachers who will talk about their practice around a topic they've chosen for up to 15 minutes, followed by all teachers present talking across a table about how it relates to their practice, sharing practice and bouncing ideas off each other. Use of powerpoint is discouraged (but there are relevant IT facilities available, anyhow!)…we're after conversations, not presentations. We aim to ensure that as well as leading their conversation(s), conversation leaders will also get a chance to attend other people's conversations also.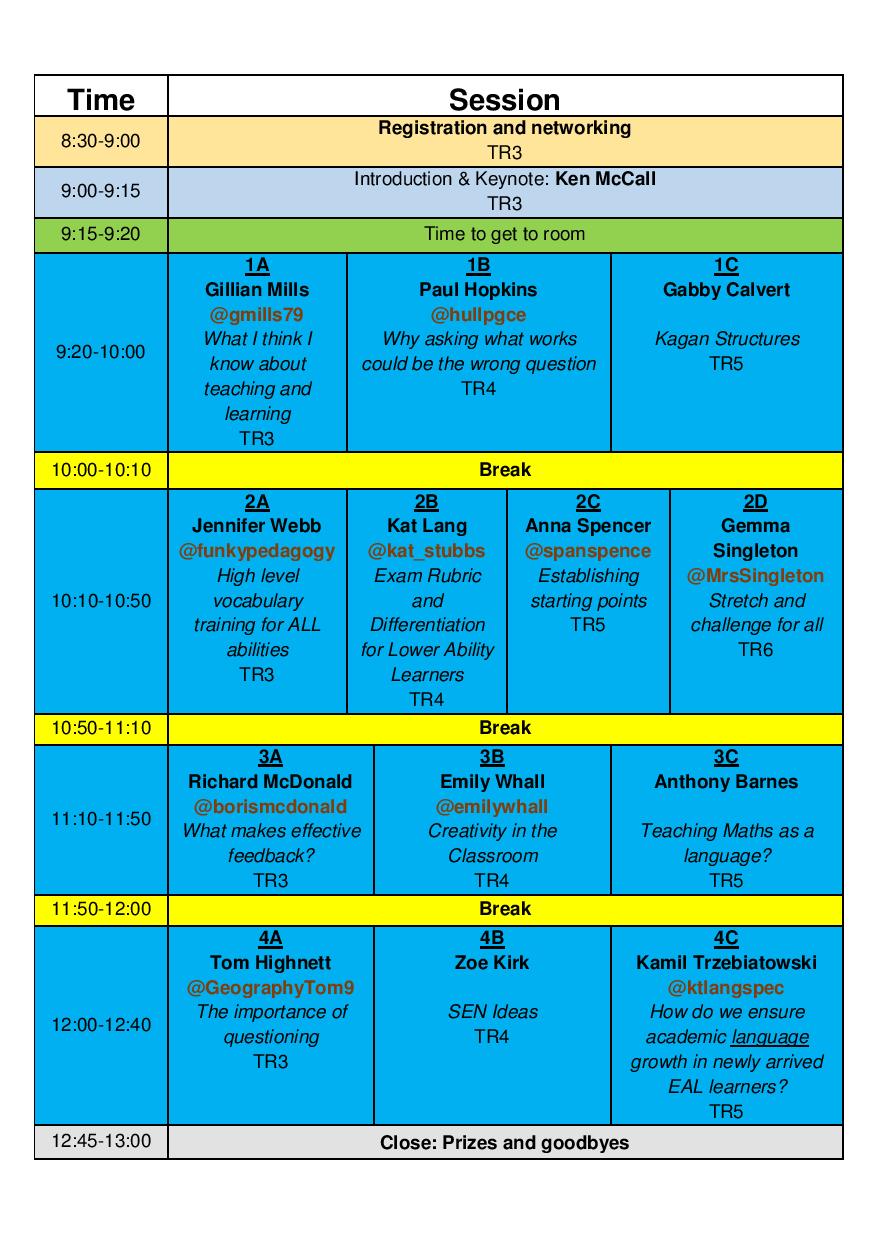 Programme for the Day
Only an outline of the programme is available at the moment as the applications from our conversation leaders are coming in as we speak. By the end of January, we will have a fuller picture of who our conversation leaders are, and you will see the names and titles of their sessions. Check back later in the spring.
When will I choose my learning conversations?
After you've registered through EventBrite, two weeks prior to the event (10 March 2018), you will be asked to grade the learning conversations in order of your preference – which one you'd like to go to the most, which is your next favourite, etc. This will allow us to do the difficult task of assigning you to sessions in cases when one or more of them is oversubscribed.


The event is supported by: