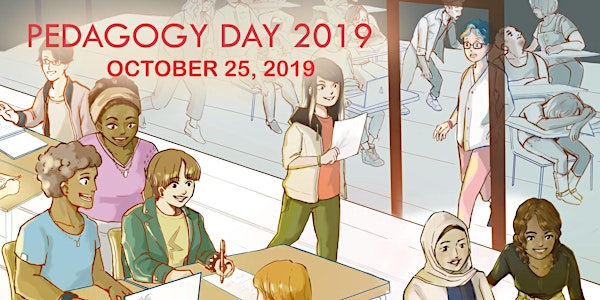 Pedagogy Day: Transformative Teaching
When and where
Location
CUNY Graduate Center 365 5th Avenue New York, NY 10016
Description
The Tenth Annual Pedagogy Day will be held on October 25th, 2019 with the theme "Transformative Teaching." Transformative pedagogy moves beyond the traditional "information-transmission" teaching paradigm by providing students with the knowledge and skills to become engaged citizens empowered to make positive changes in the world. By implementing transformative teaching methods, instructors can focus on developing students' critical thinking skills, including helping them learn how to analyze authentic, real-world data, assess quality of evidence, understand sources of bias, and appreciate multiple perspectives and the complexity of phenomena. Adopting a transformative approach in the classroom allows instructors to co-construct knowledge with their students through participatory research and link the curriculum with topics of local and global concern.
This day-long conference brings together graduate students, adjunct instructors, and seasoned faculty to explore innovative pedagogical techniques and promote transformative teaching. This year's keynote speaker will be Cathy Davidson, author of The New Education. There will be five workshops throughout the day, including "A Beginner's Guide to Expertly Teaching as an International", "Game-Based Learning Experiences", "Project-Syllabus: Pedagogy Day Edition", "Psychology of the Workplace", and "Flipping Your Class".
Complimentary breakfast, lunch and refreshments will be provided.