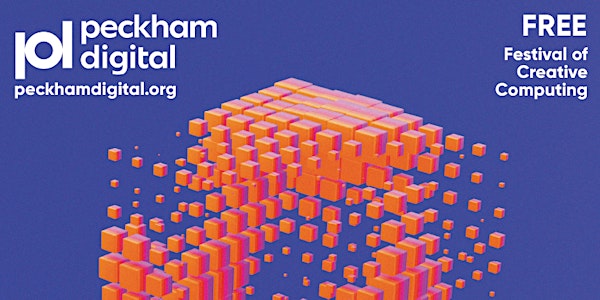 PECKHAM DIGITAL - Live coding musical patterns with Strudel
Curious about how to make algorithmic music from simple pattern operations? This will be a beginner-friendly introduction to live coding.
When and where
Date and time
Sat, 4 Feb 2023 15:30 - 17:00 GMT
Location
Staffordshire Street 49 Staffordshire Street London SE15 United Kingdom
About this event
Curious about how to make algorithmic music from simple pattern operations? Heard about Algoraves but unsure how to get into live coding? This will be a beginner-friendly introduction to live coding with the Strudel (https://strudel.tidalcycles.org):a live coding system, no experience in coding or music necessary!
Just bring a laptop (or other device with a web browser), and preferably headphones, and learn about this accessible system for music-making, and it's inspiration from heritage pattern-making practices.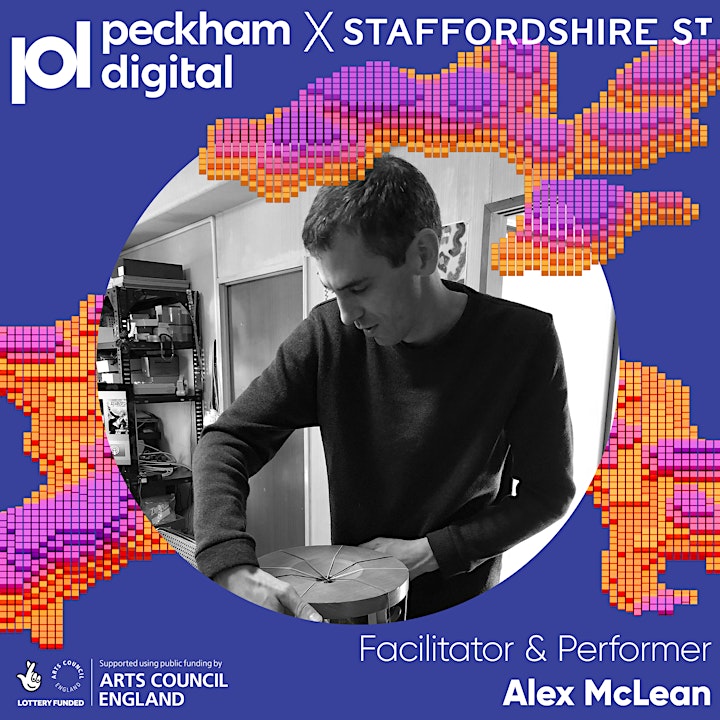 Alex has been exploring algorithmic patterns as a live coding musician since around the year 2000. He's active across the digital and software arts, including founding the TidalCycles and Strudel live coding systems, and co-founding the TOPLAP live coding and Algorave algorithmic dance music collectives, and the AlgoMech festival. He has performed widely including at Sonar, Transmediale, Glastonbury, Ars Electronica, and No Bounds festivals. He currently holds a four-year
non-academic research fellowship, exploring algorithmic patterns as part of the non-profit open access lab Then Try This.
https://slab.org/
Peckham Digital is a festival celebrating creative computing, with a programme of interactive artworks, workshops, talks and performances run over 4 days.
We champion access to art through technology, support emerging artists and provide a space for digital art communities to meet in person. We deliver excellence by making creative computing accessible; championing digital art communities and emerging artists and getting people creating through a practical, 'hands dirty' approach: getting people to learn things they can develop at home.
Peckham Digital CIC is a registered not-for-profit Community Interest Company, limited by guarantee.
https://www.peckhamdigital.org/about/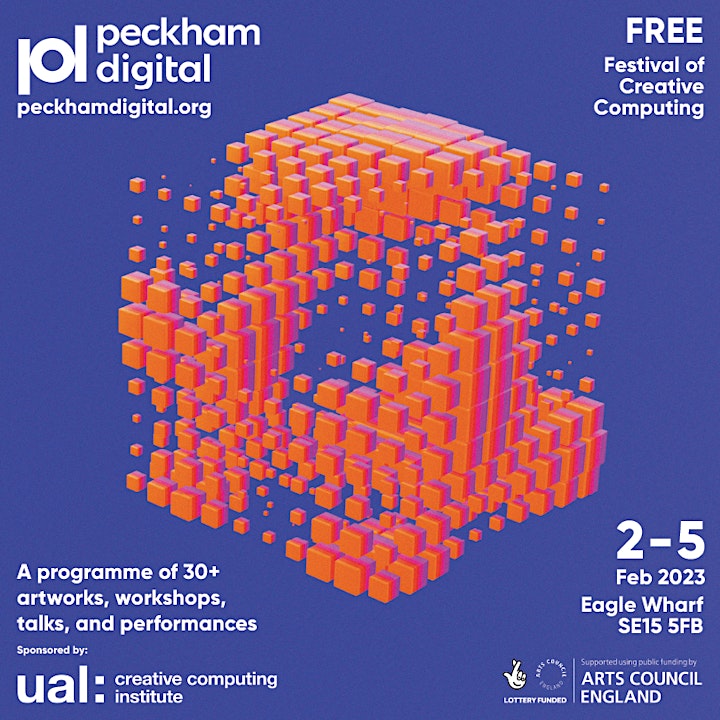 Staffordshire St
Staffordshire St is an independent project space in Peckham, South East London. The venue facilitates arts and cultural events and provides affordable studios for artists, makers and designers. ​
The venue was recently established as an art gallery, before then it was for many years a community centre and originally it was built as a Methodist Hall. Staffordshire St will build on the established record of these histories, opening up again to the neighbourhood and developing a welcoming interdisciplinary arts space.
More information on upcoming events at : info@staffordshirest.com or @staffordshirest
Accessibility: There is step-free access to the gallery via the door to the left hand side of the main entrance. There is a wheelchair accessible toilet. The event will be taking place in the exhibition space, which will be in darkness.
Please note: participants are required to bring their own laptop