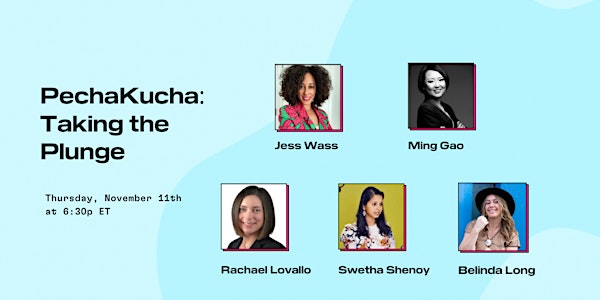 PechaKucha: Taking the Plunge
An interactive experience about making brave life changes.
About this event
Japanese for "chit chat", PechaKucha began as nighttime get-togethers in Tokyo in 2003. The format is simple: each speaker gets to tell their story in 20 images, each for 20 seconds. Since its debut, more than three million people have attended PechaKucha events worldwide.
For our inaugural PechaKucha, we're highlighting five women who've "taken the plunge", from quitting their jobs, countries, and a whole lot more. Their stories are incredibly inspiring (you can see a sneak peek here), and I hope you'll join me for what is going to be really exciting - and interactive! - event.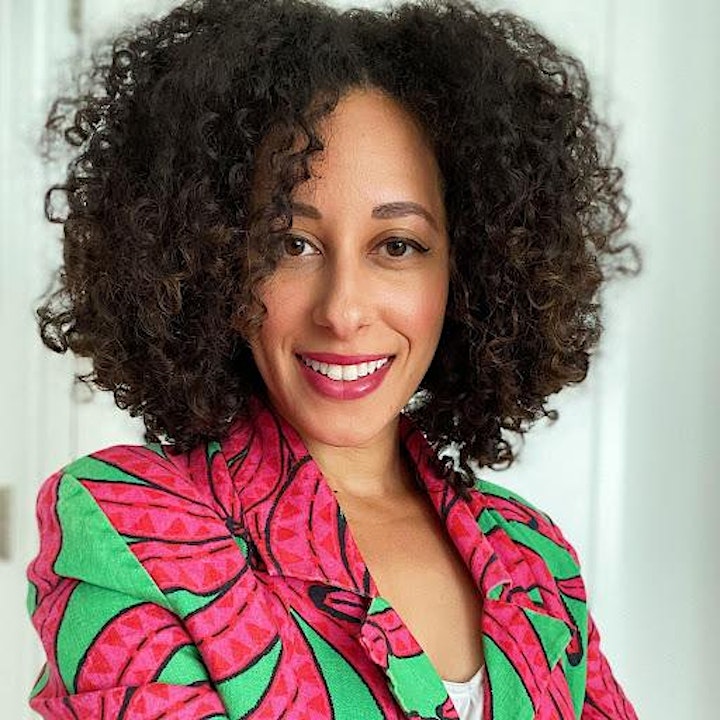 JESS WASS
As a Career Coach and Organizational Development Consultant with expertise in high-performance environments, I help high-achieving individuals craft intentional career paths and high-performance organizations cultivate people-centric work cultures. I work with individuals as a Career Coach on challenges such as navigating career and job transitions, supporting managers and leaders in their career progression, creating habits and organizational skills that support better productivity, and more. As an Organizational Development Consultant I specialize in Diversity, Equity, Inclusion & Belonging and Learning & Development. I create and facilitate workshops aimed at helping teams develop and grow their skills and personal development. I also support organizations in developing the strategy behind their DEIB and L&D initiatives.
My work stems from a desire to help people define success on their own terms–detached from external pressures and the 'shoulds' that so often keep them in situations that don't feel right. Why? Because I've been there. After many positions that left me feeling limited, misunderstood, improperly managed, or just plain disrespected, my understanding of my particular gifts crystalized over a decade of self-discovery. But taking the plunge would require me to come face-to-face with the limiting beliefs that were keeping me from making the change I so desperately needed. As I acknowledged each belief that was holding me back, I was able to confront them and overcome them. In the end, I found a life I never even knew was possible and a career that leaves me feeling fulfilled and happy. And now it's your turn!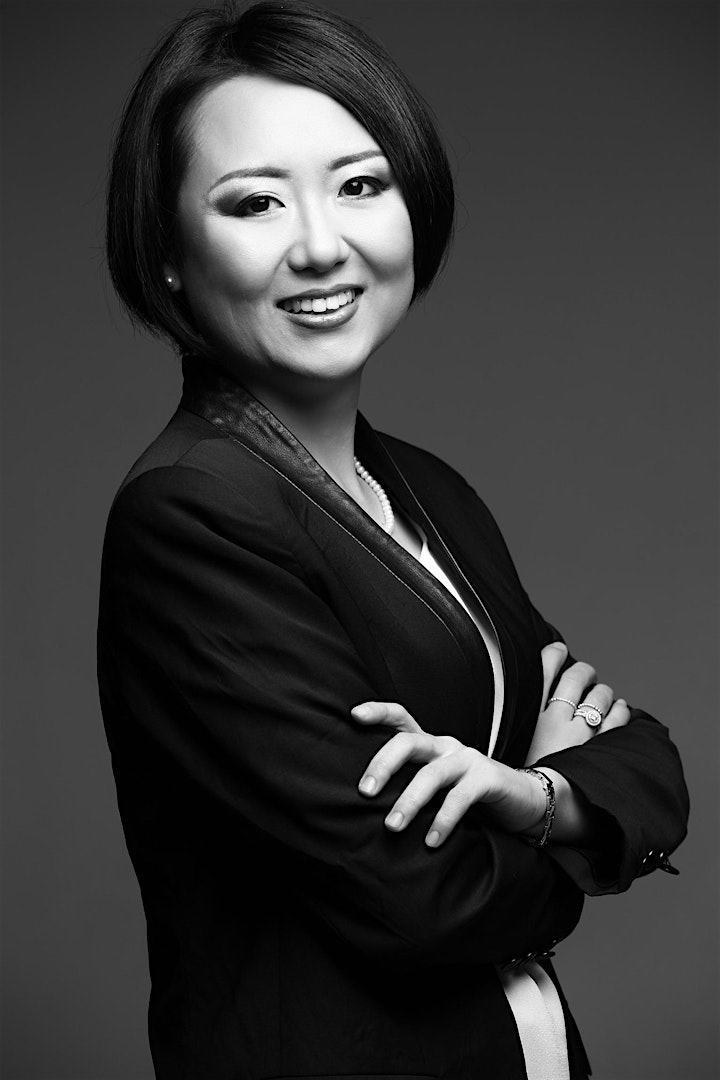 MING GAO
Ming is an experienced data-oriented professional, and specialized in digital strategy and operational excellence. Driven by her passion to empower people, she has been helping both local and global corporations activate their strategies. Currently, she works as VP of Operations at Liberty Source whose mission is to serve the underserved population and give them access to employment opportunities. She holds Master's degrees from HEC Paris Business School and from Georgia Tech, and resides in Norfolk, Virginia.
Prior to coming to America, I had been working as a digital strategy consultant for about 6 years in France. Everything seemed going fine but somehow I had the feeling that I was not thriving at work. I felt stuck. I didn't even know where this feeling came from. When I came to America, I wanted to start fresh. I went to school for a Master in Data Analytics because that was a trendy topic in my industry. I also spent this one year and half student life reflecting on what I really wanted out of this life. Then the aha moment hit: I have always tried to do the "right thing", which meant doing what the others wanted me to do. I have always been this good girl who wants to please others and make them proud, and never truly takes the courage to ask herself what drives HER in life and what HER values are. I did tons of inner work, and finally understood why I was not fulfilled at my previous work. This summer, when I started the job search again, I paid more attention to the jobs that were aligned with my values, not just the most obvious criteria that I had been using all my life. Guess what, I found my niche! It's worth the wait and all the work eventually paid off! Not to mention that the salary negotiation chapter from the book LGP really helped me. If I summarize, it is a story of becoming myself. So who are you, my friend?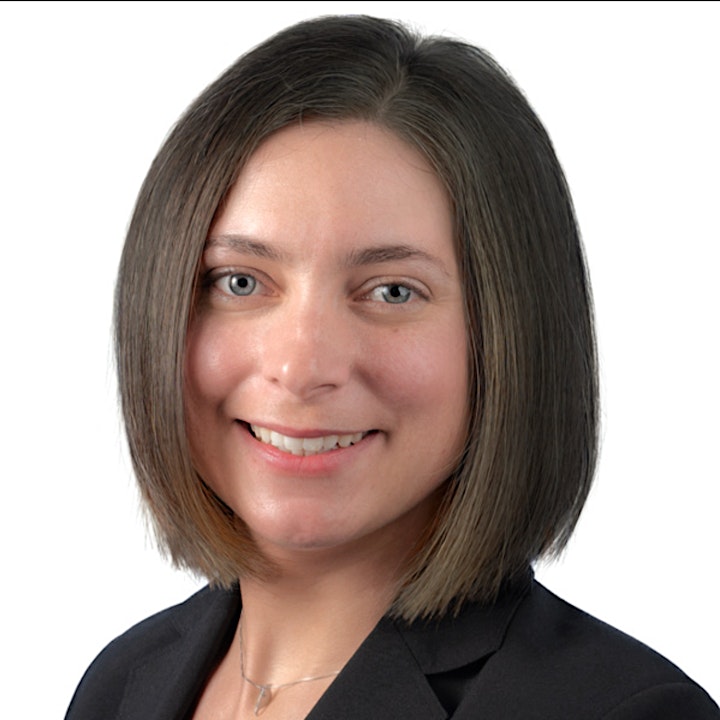 RACHAEL LOVALLO
Rachael Lovallo serendipitously stumbled upon software testing nearly a decade ago, while trying to figure out what to do with a Mathematics degree. Since then she has been omnivorous, spending time at companies large and small in industries from financial services to healthcare. She currently applies her skills as a Senior Test Engineer at healthcare startup Pulsara, which provides a platform that connects healthcare teams to improve patient outcomes in time-sensitive emergencies.
In my mid-twenties, I thought I'd made it. I'd landed a job at one of the biggest tech companies in the world, and one of the largest employers in my small mountain west city where many wanted to live, but few could find reliable work. The salary felt impossibly big compared to my last role, benefits options and perks abounded, and I had a clear career path up the ladder to follow. Two years later I stepped away from it all, for a 50 person startup with minimal benefits, few paying customers, and more responsibility without the defined career path. Find out just what I was thinking, and how it's going 4 years into my new position. From big picture brainstorming about what I'd be proud to answer when asked "what do you do for work?" to detailed pen and paper math to see if I could still retire someday, to several serendipitous events that propelled me forward I'll take you through my experience of "taking the plunge" and perhaps inspire you to take your own leap.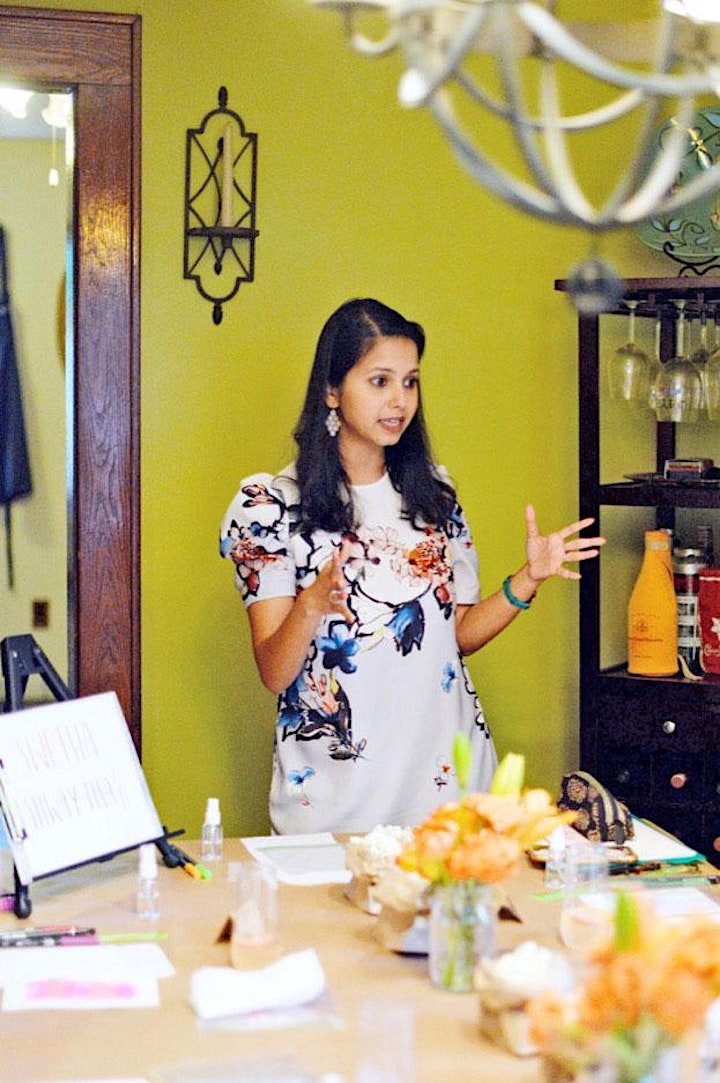 SWETHA SHENOY
Swetha Shenoy is a lettering and watercolor artist based in New Jersey. She worked in the tech industry for many years before switching to an artistic career. Swetha discovered the world of hand lettering on Instagram and quickly fell in love with the process. She finds it relaxing and therapeutic to letter words and phrases that inspire her. Swetha now spreads the joy of creating through her art workshops. She believes that everyone is creative, but they just don't know it yet! She teaches multiple lettering techniques like hand lettering, brush lettering, and watercolor lettering. Her watercolor workshops on florals and galaxies are beginner-friendly and highly rated. Swetha has taught more than 1000 students at over 100 workshops. Some of her past clients include the New York tri-state area public libraries, Distill Creative, and Shapeways.
In 2007 I moved to the United States to pursue a Masters in Computer Science. I grew up in India, where a career in technology is considered a golden ticket to prosperity. And I pursued this path, even though deep down I wanted to do something in the creative field. But after working in the tech industry for 6 years, I quit my job in 2016. I wasn't really passionate about tech and I was tired of the 9 to 5 gig. I went on a self-discovery journey that eventually led me to pursue a whole new career - not just as an artist, but a teaching artist! Now I spend my days making art and teaching others how to make art. I can't wait to share my "taking the plunge" story of how I transitioned from tech to an artistic career!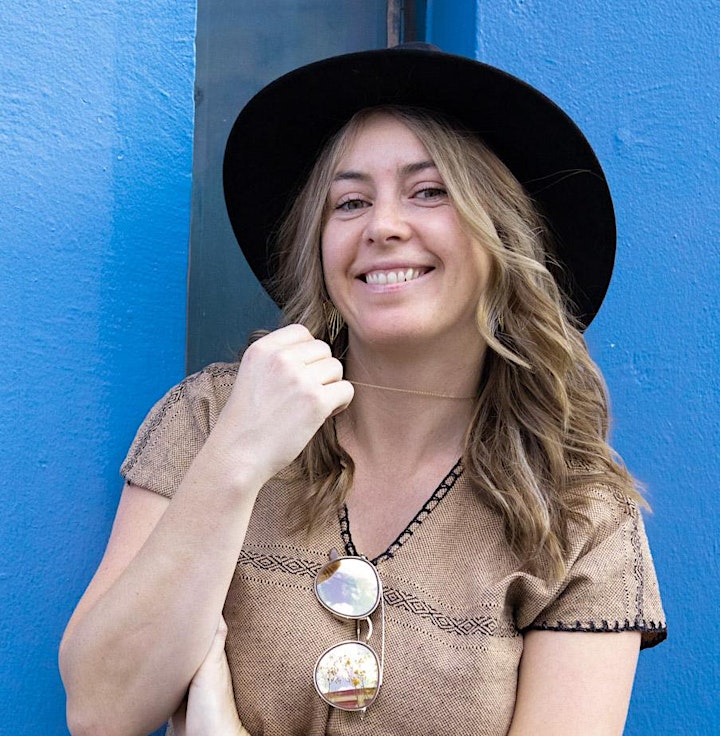 BELINDA LONG
I'm Bella, an Australian travelling entrepreneur based in Latin America & beyond. A remote-based business coach, I help heart-centred solopreneurs step up their operational strategy with sleek systems, transformative tools & workflow automation. Empowering other women to launch, build and streamline their dream businesses makes my soul sing, and being part of the LGP community amplifies my ability to do just that 💫
It was spring 2014. I returned home with a fierce case of post-travel depression after a whirlwind three-month 'round the world trip. Returning to 'normal life', I became restless with the daily grind and found it impossible to shake the need for a much-needed shake-up. I came up with a plan and started to push the wheels into motion. Eighteen months later I was back on the road/sky/train tracks again! I celebrated my 30th birthday by quitting my (perky & well-paid) corporate 9-5, packing up my life & buying a one-way ticket to the Americas. While gallivanting around the globe in my ever trusty, favourite pair of red cowboy boots, I began putting my teaching & digital skills to good use to work my way around the world as an educator and digital nomad.