PechaKucha Night Vol. 12 – Our Beauty Connection

Thursday, May 1, 2014 from 7:00 PM to 9:00 PM (PDT)
Event Details
About the Show:
Our Beauty Connection will feature local professionals giving short presentations on the subject of beauty. Each presenter will showcase their passion to create beauty and the expression of it within our environment. How do some of Portland's top beauty minds—industry pros, pioneers, adventurists, marketers, designers, fashionistas, artists and architects—create beauty inside and out? Come find out.
PechaKucha Night (also called PKN) is a global event series that is dedicated to PechaKucha-style presentations on various topics. Conceived in Tokyo in 2003 by Astrid Klein and Mark Dytham of Klein Dytham architecture as a way to bring the local design community together, there are now over 700 PechaKucha Nights around the globe. 
Roughly translated to mean "the sound of conversation" in Japanese, a PechaKucha is a presentation where speakers are allotted 20 slides to share their thoughts and ideas on a selected topic. Slides are 20 seconds each, changing weather the presenter is ready or not, for a total presentation time of 6 minutes and 40 seconds. The specificity of a PechaKucha keeps presenters and audience members focused, and gives more people the opportunity to participate.
Sponsored by: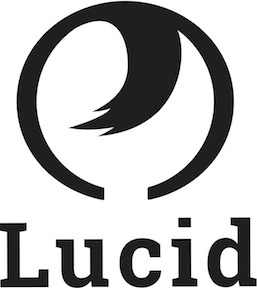 Presenters:
Dayna Cakebread      www.thepowerofhair.tv      "Beauty from the Inside Out"
Sherold Barr      www.sheroldbarr.com      "The Beauty of Imperfection"
Sheila McCoy      www.lmusalon.com     "Let's Make Up!"
Annie Eeds     findingourrainbow.blogspot.com     "Be Your Own Kind of Beautiful"
Brandy Poirier      www.welcomecounsel.net       "Beauty and the Beast"
Jillian Rabe      www.jillianrabe.com      "Behind the Scenes of Beauty"
Jenna Abernathy      www.divinehunger.com      "Trust Your Hunger"
Sabrina Jetton      www.mygroh.com       "Why Opposities Attract"
David Laubenthal      www.designmuseumportland.org      "Museum Without Walls"
Important Details:
While tickets are free, donations are greatly appreciated - all funds go toward PKN events
Doors open at 6:00 for Eventbrite ticket holders
Doors open at 6:30 for the General Public
Show begins at 7:00
Eventbrite ticket holders must arrive by 6:30 for their entrance to be guaranteed
When & Where

Cleaners at Ace Hotel
1022 Sw Stark St
Portland, OR 97205


Thursday, May 1, 2014 from 7:00 PM to 9:00 PM (PDT)
Add to my calendar
Organizer
PechaKucha Night PDX is organized by a group of volunteers who are creative professionals in a variety of industries. Four times per year, Chris Wojda, Xylia Buros, Kathryn Peck, Stephanie Ward, Ashley Smith, and Jamie Mustard collaborate to bring together a diverse group of speakers to present on a variety of topics, all in the 20x20 PechaKucha presentation format.
PechaKucha Night is a global series founded in Tokyo by Klein Dytham architecture. Events now exists in more than 1,000 cities worldwide.