PechaKucha Night New York | Volume 14

Thursday, October 3, 2013 from 7:30 PM to 10:00 PM (EDT)
Event Details
Makers & Shakers: New Manufacturing for the small business and the big picture
There are many initiatives and groups involved in Brooklyn's manufacturing revolution. We're cutting through the clutter with beautiful slides, influential speakers, and mind bendingly incredible swag from New York's most popular tech startups. Join us on October 3rd at New Lab's first public event in the Brooklyn Navy Yard Duggal Greenhouse.
In partnership with NYCEDC, the event will mark the release of the city's State of Local Manufacturing Report and the official launch of NYCrafted, a celebration of the urban manufacturing revitalization defined by the intersection of craft and technology. The evening's presentations will explore the new technologies fueling small business expansion and the growth of practical sustainability.
Raffle Prizes & Extras:
Attendees to the event are in for a treat with discounts and chances to win product and credits to: 3rd Ward, Duggal, MachineMade, MakerBot, Northside Festival, Plum Alley, and Shapeways.
Digital Swag Bag
3rd Ward - 20% off discount code towards any class or membership

Duggal - 20% off your next purchase

Shapeways - 25% off 3D Printing Startup Shapeways

Machinemade - 10% off first time MachineMade.com makers
$10 MakerBot Package
MakerBot Replicator 2 Desktop 3D Printer ($2199)

2 Northside Festival Innovation Badges ($600)
$10 Plum Alley Package
Plum Alley Gift Card ($500)

2 Tickets to exclusive Plum Alley crowdfund launch event on Oct 22 and lunch with Founder Deborah Jackson

2 Northside Festival Innovation Badge ($600)

Shapeways Credit ($200)

MachineMade Credit ($200)

3rd Ward Basic Membership ($99)
Featuring:
10x Beta - Marcel Botha, Founder and CEO of Spuni

Ecosystems - Matt Tyson, Innovation Director and Co-Founder, EcoSystems Brand

Extrapolation Factory - Chris Woebken & Elliot Montgomery, Founders

Forman Studio - Eric Forman, Principal and Interactive Artist

Janna Levin, Professor of Physics and Astronomy, Barnard College/Columbia University

The Living - David Benjamin, Founder and Principal

Patten Studios - James Patten, Director

RockPaperRobot -  Jessica Banks, Co-founder

Terreform One - Maria Aiolova, Co-founder

New Lab - David Belt, Co-founder

RocketHub - Brian Meece, Co-founder

Industriance Shorts - Rooftop Films

NYCEDC - Release of State of Local Manufac

turing Report and launch of NYCrafted
Event Info:
When: Thursday, October 3rd, 2013 8:00 (doors open at 7:30)
Where: Duggal Greenhouse, Brooklyn Navy Yard (Enter at Sands & Navy Street)
Admission Tickets must be purchased prior to arrival. No ticket sales at the door.
-----------------------------------------------------
IN PARTNERSHIP WITH:
New Lab
New Lab is a facility in the Brooklyn Navy Yard that fosters innovation in design, prototyping, and new manufacturing. What was once a facility for building state-of-the-art ships will become a cutting edge center that incubates and encourages a renaissance of new manufacturing in the Brooklyn Navy Yard.
NYCEDC
New York City Economic Development Corporation is the city's primary vehicle for promoting economic growth in each of the five boroughs. NYCEDC's mission is to stimulate growth through expansion and re-development programs that encourage investment, generate prosperity, and strengthen the city's competitive position. NYCEDC serves as an advocate to the business community by building relationships with companies that allow them to take advantage of New York City's many opportunities.
-----------------------------------------------------
WITH SUPPORT FROM:
Duggal Greenhouse
The Duggal Greenhouse is New York's newest premier venue, utilizing solar energy, organic air purification, and eco-friendly building practices. With spectacular Manhattan and bridge views, the Greenhouse is an exceptional choice for private functions, live events, fashion shows, product launches, medial productions, and rehearsal space. Guests may arrive by ground transportation or yacht and dock steps from the Duggal Greenhouse and its private waterfront patio.
Rooftop Films
Industriance explores the changing landscape in industry, labor, agriculture, and architecture, provoking thoughtful and passionate ideas about the way these changes affect individuals around the world

-----------------------------------------------------
Digital Swag & Raffle Provided by:
3rd Ward is a workspace and education center that offers hundreds of classes and access to  resources such as wood and metal shops, photo/textile/art/jewelry making studios, and co-working spaces.
Design manufacturing from prototype to production. With designers, architects, and pro makers in mind, MachineMade.com allows users to digitally explore a variety of machine services (CNC Milling, CNC Routing, Laser Cutting/Engraving, Waterjet Cutting) and materials, providing a mix and match capability to simplify the process of fabrication.
Founded in 2009, MakerBot has built the largest installed base of desktop 3D printers sold to innovative and industry-leading customers worldwide, including engineers, architects, designers, educators and consumers.  MakerBot's 3D Ecosystem drives accessibility and rapid adoption of 3D printing and includes: Thingiverse.com, the MakerBot Digitizer Desktop 3D Scanner, the MakerBot Replicator line of Desktop 3D Printers, MakerWare software, MakerCare, the MakerBot retail store, and strategic partnerships with top-tier brands.
The Northside Festival is New York City's largest and most accessible discovery festival. From June 13-20, 2013, hundreds of bands, entrepreneurs, filmmakers, innovators, and over 80,000 fans will converge on Brooklyn over eight days to witness an incredible showcase of what's next in music, film, entrepreneurship and art.
Plum Alley is the destination site where women entrepreneurs and innovators succeed with crowdfunding, commerce and experts. Plum Alley brings to light women's innovation, whether it takes the form of a product, project or service. Women are inventing across all sectors and we provide an integrated platform to optimize their success by raising funds, providing access to experts, and serving as an online store.
Shapeways.com is the world's leading 3D Printing marketplace and community. The harness 3D printing to help everyone make and share designs with the world, making product design more accessible, personal, and inspiring.
----------------------------------------------------
Media Sponsor: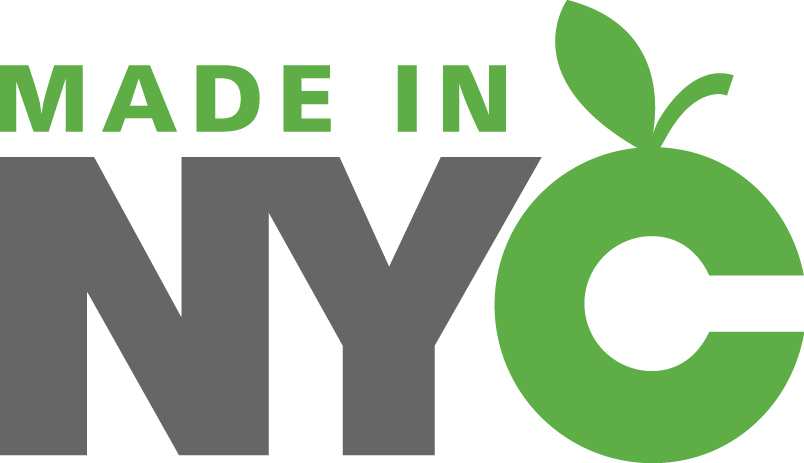 Made In NYC's mission is to support a vibrant manufacturing sector in New York City. Local manufacturing encourages entrepreneurship and innovation, creates employment opportunities for New York's extraordinarily diverse workforce and gives the city much of its character and soul.

Special thanks to:
Urban Tectonics, whose architectural assistance was key to putting together this event.
Beverages provided by:

When & Where

Duggal Greenhouse | Brooklyn Navy Yard
63 Flushing Avenue
New York, NY 11205


Thursday, October 3, 2013 from 7:30 PM to 10:00 PM (EDT)
Add to my calendar
Organizer
PechaKucha
PechaKucha Night was devised in Tokyo in February 2003 as an event for young designers to meet, network, and show their work in public. It has turned into a massive celebration, with events happening in hundreds of cities around the world.