Description
You're invited to an evening of inspirational "chit-chat" at PechaKucha Night in Fort Worth Vol. 08!
PechaKucha is an international phenomena that is held in over 600 cities around the world. Events in Fort Worth have been held over the last two years.
Doors for volume 08 open at 6 PM.
Presenters for the evening include:
Jose Briones, Ph.D -

General Manager, SpyroTek Performance Solutions

Dale Timmer - Educator, Musician, Urban Farmer

Carly Cline - Media/Public Relations

Jim Peipert - Editor, National/Foreign Correspondent, Associated Press (Retired);

Author,

Jim's Bike Blog

Ericka Bailey -

Principal Lighting Designer at EB Lighting, LLC

Shelby Meier and Joey Hoff -Artists,

Homecoming Committee
Brandon Allen, AIA - Architect, Brandon Allen Architecture

Craig Kuhner, AIA -

Architectural Photographer

;

Professor of Architecture, UT Arlington

Lorie Kinler, RLA and Michael Kinler -

Landscape Architecture/Design, Design Department, Redenta's
As with our prior events, this volume is FREE and open to the public. To help keep it FREE, donations are encouraged and sponsorship opportunities are available for each of our events.
*Please note that it does not take a huge sum of money to put on a PKN in Fort Worth but it does take some (to date each event has cost under $400). No one makes a nickel from PKN; we are local volunteers that are passionate about providing a public platform for sharing creative ideas and processes.
Donations for Vol. 08
Two ways to donate.
In advance when you register to attend the event on Eventbrite.
We welcome donations the night of the event.
Sponsors for Vol. 08
Thanks to AIA Fort Worth and the Fort Worth Center for Architecture for their support, Chadra Mezza for providing food and bar service, Norman Ward Architect and the children's storybook "The Story of Mary the Catepillar" for their contribution, and Klein Dyntham Architecture for providing PechaKucha!
Contact us to join our list of sponsors.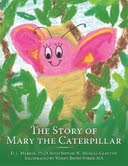 Organizer of PechaKucha Night in Fort Worth Vol. 08
Fort Worth's place to think big!
PechaKucha Night was devised in Tokyo in February 2003 as an event for young designers to meet, network, and show their work in public.  It has turned into a massive celebration, with events happening in hundreds of cities around the world, inspiring creatives worldwide. Drawing its name from the Japanese term for the sound of "chit chat", it rests on a presentation format that is based on a simple idea: 20 images x 20 seconds. It's a format that makes presentations concise, and keeps things moving at a rapid pace.
PechaKucha Fort Worth was started in the Spring of 2011 by Joe Niedziela, Alesha Niedziela and Wayne Nichols to bring together people from a variety of creative backgrounds who are interested in sharing their work, processes, and/or ideas by way of our unique 20x20 presentation format. We are joined by Annie Nichols and along with our venue partners in putting on Pecha Kucha Night in Fort Worth.