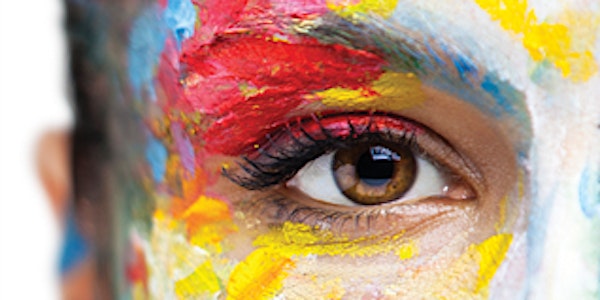 Pearman Personality Integrator Certification
Pearman Personality Integrator Certification
Refund Policy
Refunds up to 30 days before event
Eventbrite's fee is nonrefundable.
About this event
8:30AM - 5:00PM Central Time Zone - Both days (Second day usually ends early)
Welcome to Virtual Certification in The Pearman Personality Integrator!
We use the latest in online training technology that allows for a highly interactive and engaging learning environment.​With over 1,000,000 unique profiles of personality type, the Pearman Personality Integrator sets a new standard for assessing personality.  An innovative assessment experience coupled with a deeper look into the individuality of personality type, The Pearman provides a measure of personality in one's natural state (i.e., what is most comfortable) and in one's every day environment (i.e., what is most often demonstrated). It also explores any disconnects your clients have by providing insight into their level of flexibility, agility and resiliency.
Pearman Certification Training Investment: $1,795.00 (Online Training)
What Does Certification Include?  ​​Pearman Assessment and debrief from our Master Trainer
Free tokens which allow you to generate reports after you are certified
A certificate that authorizes you to purchase and administer The Pearman
A free online account where you administer and score the assessments
Access to resources on The Pearman and personality type in general
Online Pearman User's Handbook with robust information on the creation of the instrument
11.25 Core and 4.25 Resource Development for International Coach Federation ICF through MHS
14.5 CEU's for the American Psychological Association
​19 SHRM Professional Development Credits hours towards SHRM-CP & SHRM-SCP
Pearman Certification Program Components
Certification Pre-work reading & Learning Portal for e-Learning modules 
2 day interactive in-class (live or online) portion focused on building the skills you need in order to use the Pearman with confidence.
Online exam and certificate of completion that you automatically access once certification is complete
​ Pearman Certification Learning Objectives
Describe personality type theory
Describe Carl Jung's contribution to personality type theory
Describe the Pearman Personality Integrator (Pearman) model of personality type
Describe the eight mental functions and give examples of each
Describe the Flex Index and give examples of each of the scales
Articulate the differences between natural and demonstrated types
Describe the components of Part I: Pearman Personality
Describe the components of the Part II: Pearman Flex Index
Understand the science behind the Pearman
Describe best practices around providing feedback on the Pearman
 Interpret a Pearman assessment
Articulate connections between the Flex Index and Part I: Natural results
Follow a structured approach to preparing for a feedback session
Demonstrate the ability to lead an effective feedback session
Explain the benefits of the Pearman to clients
Identify the ethics pertaining to the Pearman
Identify resources available post-certification
 * Use of the EQ-i module in the Pearman Personality Assessment requires the practitioner to have previously attended EQ-i 2.0 certification. EQ-i 2.0 Certification is available either via Onsite or Online training.​ Why Choose Us For Your Certification ?
Multi-Health Systems selected us to be one of the lead certification providers for the launch of the Pearman Personality Integrator
Selection was based on our track record unmatched in exceeding certification client expectations. This passionate focus on the highest quality learning experience has brought us clients from a variety of industry, government, and educational institutions as well as global participation with clients in Hong Kong, Saudi Arabia, Canada, Israel, Chile, Trinidad Tobago, and throughout the United States.