Pearman Personality Integrator Certification - December 5th & 6th, 2017 - Instructor Led Online

Tuesday, December 5, 2017 at 8:00 AM

-

Wednesday, December 6, 2017 at 4:30 PM (PST)
Event Details
Pearman Personality Integrator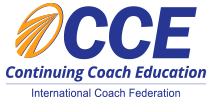 With over 1,000,000 unique profiles of personality type, the Pearman Personality Integrator™ (Pearman™) sets a new standard for assessing personality. With an innovative assessment experience coupled with a deeper look into the individuality of personality type, the Pearman provides a measure of personality in one's natural state (i.e., what is most comfortable) and in one's every day environment (i.e., what is most often demonstrated). It also explores any disconnects your clients have by providing insight into their level of flexibility, agility and resiliency. Going back to the roots of personality type theory while incorporating new insights into the way individuals operate in the 21st century, the Pearman is perfectly suited for use with your talent development initiatives.
More Personality
The Pearman Personality Integrator explores the complexities of personality patterns. The Pearman is based on understanding an individual's personality at multiple levels. From how someone interacts with the external or internal world, to how they take in information and make decisions, and the combination of those individual pieces (i.e., mental functions), the Pearman assesses the fundamental components of what makes up an individual's personality type.
The Pearman assessment provides the freedom of representing personality along a continuum and does not require choosing a preference for one personality type over another.
More Insight
With the ability to indicate behaviors that are most natural in contrast to those needed or performed in day-to-day life, the Pearman allows you to explore where the differences lie, where the similarities are, and measure what flexibility your client has to operate outside of his or her comfort zone with the Pearman FlexIndex™.
 More Flexibility
To be effective in today's workforce your client must be able to adapt and flex to meet the ever-changing needs and demands of the modern organization. Adapting to change and being resilient to setbacks are the operating principles that are needed for success. The Pearman FlexIndex measures how your clients are able to leverage their psychological resources to operate at peak capacity. More specifically, the FlexIndex looks at your client's competency with: 
PROACTIVITY - Taking action

COMPOSURE - Remaining calm

CONNECTIVITY - Connecting with others

VARIETY-SEEKING - Seeking out new experiences

REJUVENATION - Coping with increasing pressure
What Does Certification Include?
Access to resources on the Pearman Personality Integrator and personality intelligence in general.

Access to an online portal where you can connect with other Pearman certified p

ractitioners like you!

Two free reports to use after you get certified and a online account where you ad

minister and score the assessments.

You own Pearman Assessment and feedback from an experienced 

coach.

A certificate authorizing you as eligible to purchase & administer the Pearman Personality Intergator.
This course qualifies for 10.42 units of ICF Core Competency Development credits, and 4.83 units of ICF Resource Development Credits.
How Does The Certification Process Work?
We use the very latest learning technologies so that you can learn from the comfort of your own home or office as part of a small group (Maximum 8 participants). There is no travel required! The certification process includes:
Self-paced eLearning pre-work.

A personal one-on-one Pearman debrief of your own results by telephone.

A virtual classroom where you access elearning pre-work as well as the online exam.

Two days of highly interactive and enganging online instruction using 2-way webacams (you see the instructor and all other participants during the whole course).

Email support with a certified Master Trainer for the entire duration of the certification process, and for 60 days following the course.

One free Pearman Personality Integrator Workplace Report, and one Pearman Personality Integrator Workplace report for your own use after the course.
The times and dates for the online web conference sessions are as follows:
December 5th, 2017 8:00 AM PST - 16:30 PM PST

December 6th, 2017 8:00 AM PST - 16:30 PM PST
 Want To Learn More?
Not familiar with the Pearman Personality Integrator? Click HERE to view the Pearman Brochure
Click the links below to see sample reports
Pearman Leadership Report with EQ-i Profile
If you have any other questions, please drop us a line or give us a call at 1-866-225-9193.
For a FREE Consultation with the course facilitator, Drew Bird please click HERE!
Why Certify Through Us?
Your facilitator for this certification course is Drew Bird, an experienced leadership development practitioner and organization development consultant who has worked with some of the largest organizations in Canada. From delivering individual assessments to integrating emotional intelligence into organization wide talent management initiatives, Drew's unique experience as a senior OD & LD Leader can help you to bring the Pearman Personality Integrator into your consulting practice or your organization for maximum effect. Drew's practical experience is supported by an MSc in Organizational Psychology and an MA in Leadership. He is certified to provide the Pearman Personality Integrator Certification Course by Multi-Health Systems Inc, the exclusive worldwide distributor for the tools.
Cancellation Policy
We understand that sometimes circumstances mean you need to transfer or cancel your registration. We try to be as flexible as possible when this happens. Requests to transfer your registration to another scheduled course must be made via e-mail no later than 15 business days before the program start date. You may transfer into another course, in the same format (i.e online or in-person) that will be held within the following 6 calendar months. If you are unable to attend the program to which you transfer, you may send a replacement. If you are unable to send a replacement, you forfeit your registration fee.
Confirmed registrants may cancel and receive a full refund minus a $250 CAD administrative fee up to 10 business days before the course start date. If you find that you are unable to attend and it is less than 10 business days before the program start date, you may send a replacement to attend in your place. If you are unable to send a replacement, you forfeit your registration fee. If you wish you can be placed on a 'standby' list that will allow you to attend a future course if there is a space available after ticket sales for that course have closed.
When
Tuesday, December 5, 2017 at 8:00 AM

-

Wednesday, December 6, 2017 at 4:30 PM (PST)
Add to my calendar
Organizer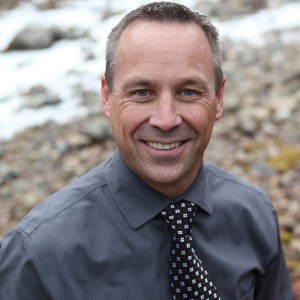 My name is Drew Bird and I am the Founder, Principal and Lead Facilitator & Instructor at The EQ Development Group, a division of ClearPoint Leadership Strategies. I support coaches, consultants, and HR professionals to integrate emotional intelligence and related assessments, tools, and techniques into their practice. My mission is to help you become an authority in the application of emotional intelligence in your work.
Here on EventBrite you will find a complete list of all our upcoming certification workshops, free webinars, and other development events. If you have any questions, or would like any information on our services, please connect with me. You can do that directly via email at drew@eqdevgroup.com or you can follow me on Twitter: @drew_bird. If you prefer, you can also contact me by phone at 1-866-225-9193.