Description
http://biddingforgood.com/pearlys2016
Pearly's Beauty Shop is unlike any event you've ever been to. Part exhibition, part live auction, part dance party, and part pop-up artist-run beauty salon. Nails done by a painter? Hair diorama by a sculptor? Makeup by a conceptual artist? Performance-artist paraffin-dip? No matter your aesthetic desire, Pearly's has you covered. Artists will be partnered with salon technicians to recreate their designs; you'll find salon stations throughout the party and revelry all around.
All event proceeds benefit The Heliotrope Foundation, a non-profit organization founded by Brooklyn-based artist Swoon. Heliotrope supports three core projects that use the arts to strengthen communities:
Braddock Tiles: artist-run ceramics workshop located in a formerly abandoned church in North Braddock, Pennsylvania.

New Orleans Music Box: an ever-evolving musical village that celebrates New Orleans' rich musical and architectural history.

Konbit Shelter: low-cost, sustainable, disaster-resistant homes & community spaces in Komye, Haiti.


Featuring:
Art Exhibition & Auction

co-curated by Marsea Goldberg of New Image Gallery and Bill Dunleavy & Edward Zipco of Superchief Gallery
Bidding is open in online auction! http://biddingforgood.com/pearlys2016
Includes works by:
Swoon
Swizz Beatz
RETNA
Shepard Fairey
Monica Canilao
Zaria Forman
Paul Miller (DJ Spooky)
Anthony Lister
Kiki Smith
Sanford Biggers
David Ellis
Dabs and Myla
Bonethrower
Sean Tully
Yarrow Slaps
Luke Pelletier
Kristen Liu-wong
Brad Downey
Nathan Alexis Brown
Adam Wallacavage
Shark Toof
John Felix Arnold III
Skinner
Stickymonger
Tina Lugo
Miguel Ovalle
Xavier Schipani
Ammon Rost
Steiner
Date Farmers
Kohshin Finley
Delfin Finley
Monica Kim Garza
Kristen Liu Wong
Pearly's Beauty Shop
Unisex Salon booths by:
D-Zine
Jessi Flores
Corinne Loperfido
Evelyn Fugate
Vanessa Maida
Momo
Swoon
Leisure Van Fock
(more to come)
Braddock Tiles Print Release
curated by Evan Pricco, Juxtapoz Magazine.
New releases by:
Basco/Vazko
Candy Chang
Richard

Colman

David Ellis

Chris Johanson

Jean Jullien

Alicia McCarthy

Swoon

Zaria Forman

Musical Performances by:
Shepard Fairey (DJ set)

DJ Roofeeo

Johnsville

(more to come)
Limited Edition Braddock Tiles prints
Affordably priced at $50! Alyssa Dennis * Ann Messner * Asshira Siegel * Bill Daniel * Brent Green * Brett Cook * Brian Adam Douglas * Butch Anthony * Candice Tripp * Cash for Your Warhol * Cat Solen * Chris Stain * Christian Guemy (C215) * Connor Brothers * Conrad Carlson * Corinne Loperfido * Sara Danziger * Dan Witz * David Cook * Dennis McNett * Doc Schroeder * Duke Riley * Dustin Yellin * Elaine Su-Hui Chew * Erik Ruin * Gaia * HOW & Nosm * Ian Kuali'i * James Moore * Jason Jagel * Jeff Stark * Jerome Lagarrigue * Jim Kidd * Joe Iurato * Jorge Rodriguez-Gerada * Karmimadeebora * Keith Pavia * Kelie Bowman * Kemal Ezedine * Kenzo Minami * Lauren Silberman * Leon Reid IV * Lilkool * Liz Vuong * Logan Hicks * Maripol * Matthias Wermke * Maya Erdelyi * Megan Cump * Michael Anderson * Molly Crabapple * MOMO * Monica Canilao * Myrtle von Damitz III * Natalie Frank * Oyama Enrico Isamu Letter * Pablo Power * Pam Tietze * Reiko Hamano * RETNA * Revok * Ricky Powell * Ron English * Rubbish * Ryan C Doyle * Saber * Sanford Biggers * Serban Ionescu * Serra Victoria Bothwell Fels * Shelter Serra * Shepard Fairey * Stephan Doitschinoff * Swoon * Tara McPherson * Tim Hans * Tod Seelie * Todd Chandler * Vexta * Winston Chmielinski * Zak Smith
Host Committee
Swizz Beatz * Jane Golden * Sallyann Kluz * Andrew Lockhart * Karmimadeebora McMillan * Sandra Powell * Zahra Sherzad * Anthony Spiegel * Ryan Nuckel * KT Tierney * Marsea Goldberg * Alys Kenny * Ryland Behrens * Tamara Goldstein * Lisa Shimamura * Andrew Edward Brown * Liat Cohen * JL Sirisuk * Raina Mehler * Natalie Kates * Afrodet Zuri * Adam Lehrer * Andrea Fiona Pagliai Londoño * Siovan Hope Ross * Alex Fanning * Kurt McVey * Charlotte Reed * Kristin Sancken * Damien Roman (list in formation)

Swoon's Pearly's Beauty Shop
Produced the The Heliotrope Foundation and Jefferson Projects

Partners

Event Sponsors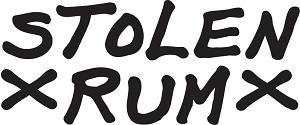 Media Partners



In-Kind Partners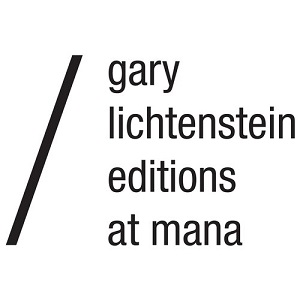 Community Partner