Pearls in Cariology, Material Science, Endodontics, and Implants
Description
Course is

Friday, September 15

from

8 am to 5 pm

and

Saturday

from

8 am

12:30 pm
AGD dentist $149; Recent Graduate $99; Student/Faculty $49


Latest on Caries, Zirconia, Bioactive Restoratives & More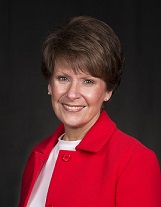 Rella Christensen, RDH, PhD
Friday, September 15 from 8am to 12pm
New information, products, & techniques in the treatment & prevention of dental caries

Why disinfection of tooth preparations is important

Why the original non-translucent BruxZir still important

Full-strength zirconia, translucent zirconia, emax – why, where, how to use them all

What you can expect from new bioactive restorative materials
Rella Christensen, RDH, PhD directs TRAC Research which is part of Clinicians Report Foundation, formerly called CRA, which she co-founded and directed for 27 years. She received a Bachelor of Science in Dental Hygiene (University of Southern California School of Dentistry) and she practiced clinically for 25 years and worked as a laboratory technician fabricating cast gold and ceramic restorations.
All Things Endodontics: Insights I Can Use Now!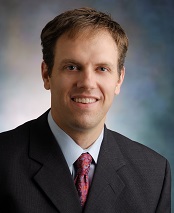 Stuart Gibby, DDS, MS
Friday, September 15 from 1pm to 3pm

Every day clinicians see patients with pain and/or infection. Discerning between hypersensitivity, pulpitis, necrosis, etc. is essential in determining the proper intervention. This lecture will discuss biologic and literature-based approaches to accurate endodontic diagnosis, treatment, and appropriate intra- and post-operative pharmacologic management in endodontic pain and infection.
Learning Objectives:
Know key clinical/radiographic tests to arrive at a correct diagnosis.

Recognize the appropriateness of pharmacologic intervention in endodontic infectious processes. What antimicrobials are effective and which ones are not.

List options and indications for intra- and post-treatment pain management.
Stuart Gibby, DDS, MS has been practicing endodontics in northern Utah since 2008. He graduated Summa Cum Laude with a 4.0 grade point average for his undergraduate degree (Utah State), dental degree (University of Iowa) and his endodontic residency (University of Missouri—Kansas City).
Anatomically Driven Biologic Endodontics

Jim Hupp, DMD, MS
Friday, September 15 from 3pm to 5pm
"3D" endodontic instruments facilitate adaptation into canal morphology where round NiTi files are unable to reach. This enables maximal debridement and disinfection without changing the original canal shape and ensures minimal removal of canal dentin. This conservative preparation can then be obturated using bioceramic technologies without excessive preparation in the coronal root canal.
Outcomes:
- Recognize the biologic requirements for endodontic success.
- Discuss the limitations of files that create a round shape.
- Define how "3D" files allow us to clinically obtain the essential biologic goals for
success.
James G. Hupp, DMD, MS received his DMD from the University of Pennsylvania in 1984. Upon graduating, he practiced general dentistry in the US Navy until 1993. In 1996, he completed his endodontic residency program at the University of North Carolina at Chapel Hill with a Master of Science degree. He currently is Assistant Dean for General Dentistry Education and Director of Endodontics at Roseman University of Health Sciences College of Dental Medicine. His current research focus is Micro-CT evaluation of various instrumentation techniques.
Part 1: Ailing, Failing, and Failed Implants: Diagnostics and Therapeutic Considerations
Part 2: Immediate Provisionalization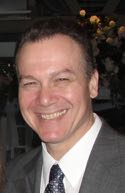 John Cavallaro, DDS, Prosthodontist
Saturday, September 16 from 8am to 12:30pm
The treatment of ailing and failing implants will become a larger part of dental practice. According to one source, by 2020, 2 to 4 million implants will be placed annually in the USA and 2 to 3% of implants will be lost before prosthetic loading. Subsequently, an additional 2 to 3% implant failures over 5 years for implants retaining fixed dental prostheses has been reported. Additionally, one author estimates that there is 8.5% occurrence of peri-implantitis over 5 years. Diagnostic and therapeutic criteria should be developed and refined to manage these situations.
At the conclusion of this presentation, the clinician will be familiar with:
Implant survival rates

What constitutes a failed implant

Reasons for implant failure

Manifestations of failed implants

Criteria to initiate implant removal

Data on re-implantations

Removal of failed implants


Immediate use of dental implants in the partially edentate patient, both in healed ridges and fresh extraction sockets is an appropriate modality in the correct circumstances. Patients may benefit from expedited treatment protocols when they are suitably selected and executed. Requisite criteria for case selection and some clinical procedures will be described.
At the conclusion of this presentation, the clinician will be familiar with:
Criteria for proper case selection for immediate provisionalization

Techniques used in immediate provisionalization

Understanding of insertion torque assessment

Clinical cases & outcomes
Dr. John Cavallaro is a Clinical Professor, Part / Time, at the College of Dental Medicine, Columbia University in New York City where he teaches post-doctoral residents the surgical and prosthetic aspects of Implant Dentistry as well as Implant Literature Review. Formerly, he taught these disciplines at NYU College of Dentistry for 25 years. He maintains a full time private practice of Surgical Implant Dentistry & Prosthodontics in Brooklyn, New York. He is a member of the Academy of Osseointegration and has published over 40 peer-reviewed articles addressing various aspects of Implant Dentistry.