Pearls for Creative Healing Presents... 3rd Annual End the Silence Exhibit...
Description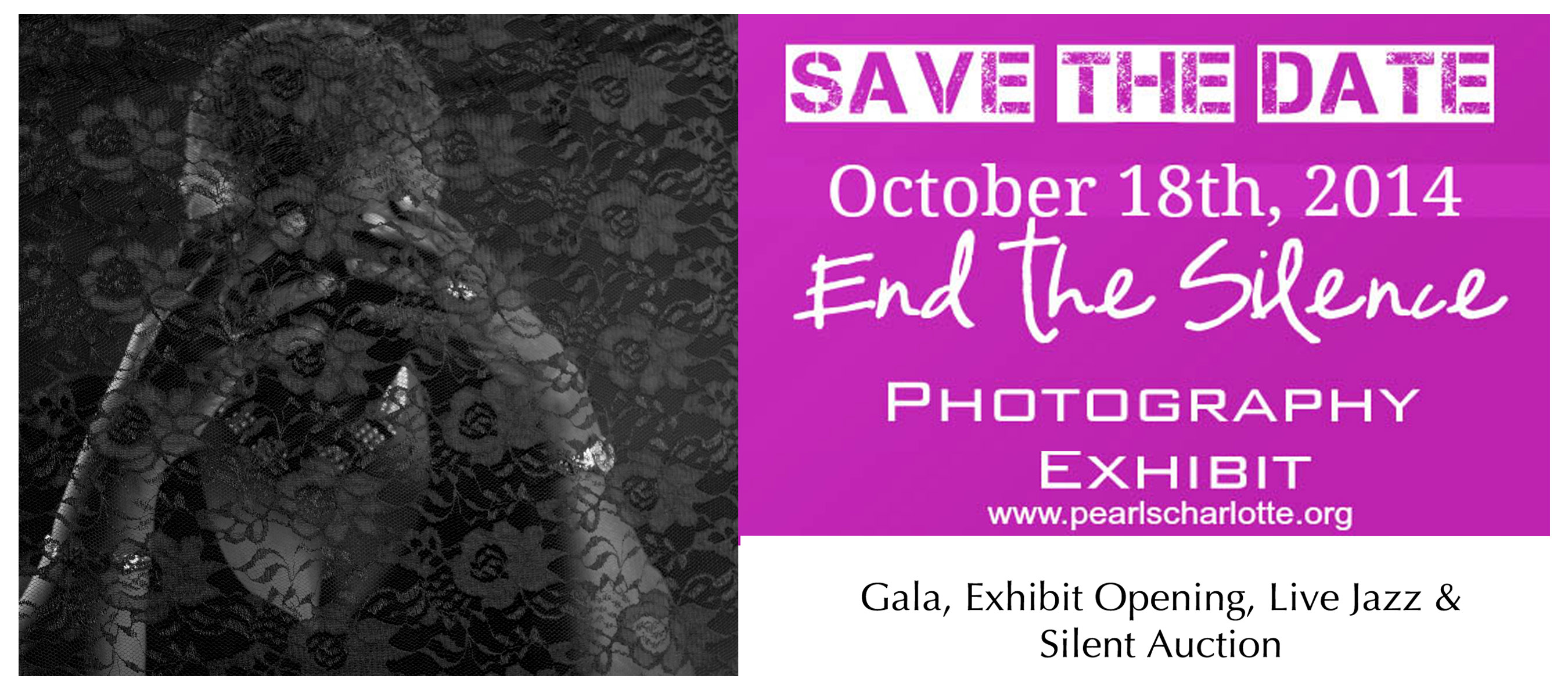 3nd Annual End The Silence Benefit.

Enjoy a wonderful evening of meaningful art exhibits, live latin jazz music and a catered reception! Silent Auction featuring art work from survivors of domestic violence and local Charlotte artists.

Celebrate those who can turn tragedy into triumph, and abuse into awareness. This event will bring the unveiling of our 2014 End the Silence Domestic Violence Awareness Photography Exhibit and Campaign. Support Domestic Violence awareness and Art programs for survivors of domestic violence.

Complimentary parking is available in our lot located at the corner of 10TH and Church Streets (accessed from 10TH St). Metered parking is also available along 10TH, Church and Tryon Streets. (Metered spots are free after 6 PM and on weekends.) Additionally, free parking is also available at the Innovation Institute Annex located directly next to the Center at the corner of 11TH St and N. Tryon St.
TICKET PRICE AT THE DOOR $50

Pearls for Creative Healing, Inc is a nonprofit organization that promotes domestic violence awareness and empowers survivors through creative art programs.
For more information: www.pearlscharlotte.org , or email info@pearlscharlotte.org , or call directly 704-817-8793
Organizer of Pearls for Creative Healing Presents... 3rd Annual End the Silence Exhibit and Gala